Author

Sanum Ghafoor

Date

18 July 2012

Type

Share button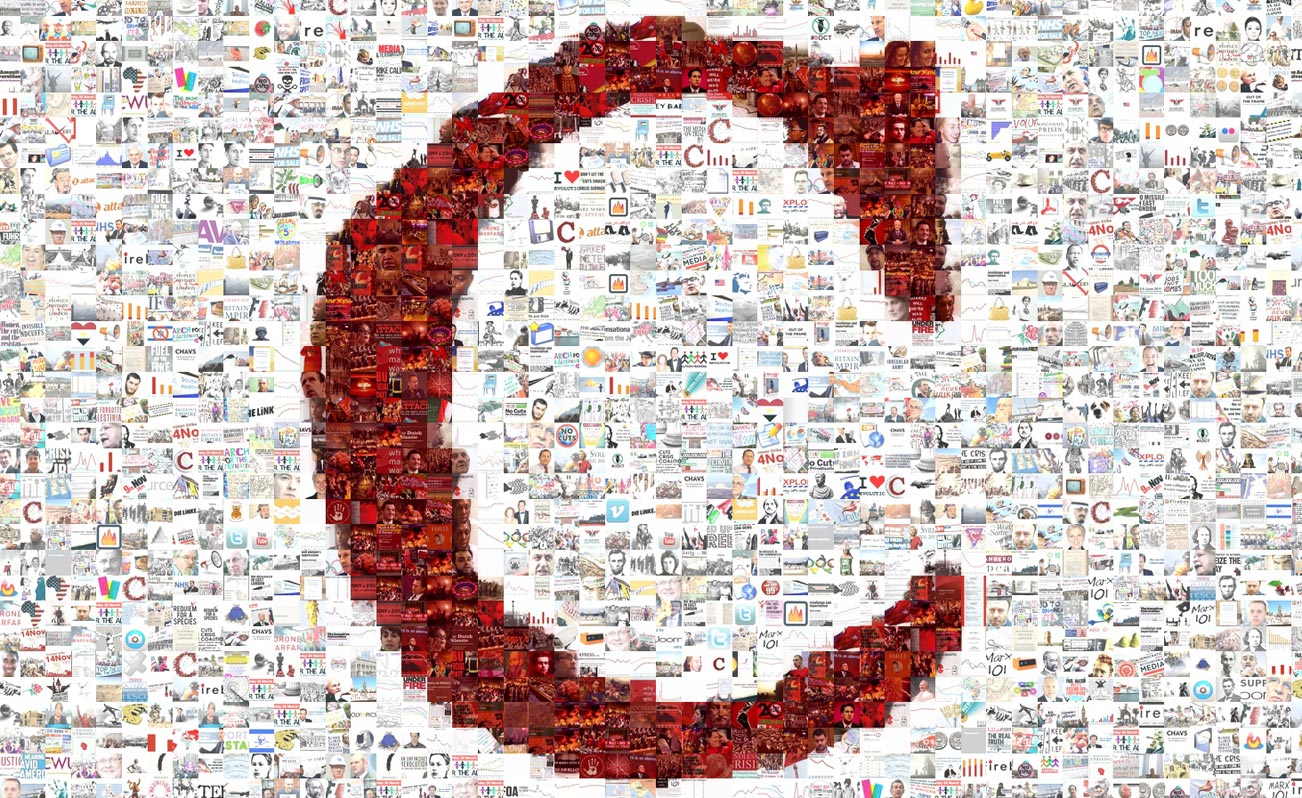 Sanum Ghafoor responds to attempts to politically rehabilitate Tony Blair
War waging, hypocritical, sanctimonious liar. But, to be fair, Tony Blair has his bad points too.
Having dined in the Emirates Stadium just last week with guests ranging from MPs to comedians, Labour welcomed Tony Blair back with open arms as though he were the Messiah returning to lead the people from darkness to light.
Guests who eagerly welcomed Blair included Tom Watson MP (known for his implacable opposition to Blair's old friend Rupert Murdoch), Deputy Leader Harriet Harman, Shadow Justice and Business Secretaries Sadiq Khan and Chukka Umunna, musicians Beverley Knight and Atomic Kitten, whilst the evening was hosted by comedians Jo Brand and Eddie Izzard.
It seems Jo and Eddie missed the memo about how 9 years of war with Iraq is no laughing matter.
Ed Miliband went as far as thanking Blair "for what he did for our party and for our country", though he avoided mentioning the state of other countries which were inflicted with the Blair plague.
We recently learnt that Blair expanded his African empire and became adviser to the oil-rich state of South Sudan. Though there are doubts about whether his charity, Africa Governance Initiative, is aimed at resolving conflict, civil war, oil concerns or famine, the fact remains that AGI now has offices in five African countries.
Credit to Blair: South Sudan has only been recognised as a state for twelve months and the opportunistic-money-driven weasel is already there, sniffing at a chance to add to his abundance of wealth. Where there's a chance to make money, Blair is usually lurking in the near distance.
Blair, however, does not see it that way. "I'm not among the super-rich," he says. Presumably, to Blair anyway, owning six homes whilst being worth 20 million a year is defined as being on the verge of ultimate poverty.
Since stepping down from 10 Downing Street, Blair's bank account has felt the brunt of the economic crisis. He's enjoyed pocketing a sum of £2million a year as a part time adviser to investment bank JP Morgan as well as a similar role with insurance company Zurich. Hired by Kazakhstan's dictator, Nursultan Nazarbayev, as a special adviser, Tony Blair Associates wheeled in another reported £27 million. In addition, Blair charges up to £200,000 for speeches and lectures across the world, only adding to his mountains' worth of blood money.
Criticism of Blair usually results in Blair cheerleaders coming out from the woodworks and chanting in unison, "But he won three elections! He won us the Olympics! He's a true leader!"
Blair cheerleaders seem to suffer from selective memory loss.
They forget how, through complicated procedures, Blair managed to pay just a fraction in tax, despite the millions of pounds to his name.
They forget the relationship Blair forged with media mogul Rupert Murdoch, and how in an attempt to influence the public's perception of an illegal unprovoked war of aggression, 175 editors of Murdoch's newspapers echoed his cry for war sentiment.
They forget 2001 when Tony Blair accepted a Christmas holiday in Cairo and Sharm el-Sheikh paid for by the one and only Mr Hosni Mubarak.
They forget how Blair stated the reason for invading Afghanistan was to wipe out heroin. Then changed his reasons to fighting for women's rights. Then changed it to fighting Al Qaeda. Then to…you get the point.
They forget how Blair stated there was 'remarkable progress' being made in Afghanistan, despite now being named the most dangerous place for a woman in the world by Amnesty International and how heroin production increased by 61% last year alone – and over the last 10 years increased exponentially from 185 tonnes to 5800 tonnes per year.
They forget Blair had numerous secret meetings with Gaddafi after stepping down as PM, two in the month building up to the release of the alleged Lockerbie Bomber Abdelbaset al-Megrahi and that he travelled in Gaddafi's private jet twice.
They forget that under Blair's watch, "UK forces used about 1.9 metric tonnes of depleted uranium ammunition in the Iraq war in 2003," as stated by Liam Fox, Defence Secretary.
But mainly, Tony Blair cheerleaders forget the invasion of Iraq: that it was illegal, that it violated UN charter, that it was responsible for the destruction of homes, schools, mosques, hospitals, and most importantly, that it cost the lives of not only Iraqi civilians but the lives of British soldiers, sent to their deaths on a sexed-up dossier, containing nothing but lies.
Whilst Tony Blair grins and parades himself once again, Fallujah still burns from the depleted uranium and white phosphorous shells we used to bomb them into liberation.
Blair left his mark in Iraq in the form of deformities and birth defects in children. Now he has the audacity to try to worm his way back into mainstream British politics.
Though the media, Labour politicians, Andrew Marr and other fellow cronies may have conveniently forgotten Blair's lies and manipulation, we haven't. And we won't let Blair either.
---
Tony Blair breaks cover – join the protest: Stop the Blair comeback – Tuesday 24 July 4pm-5.30pm, Central Hall Westminster, London SW1H 9NH
Nearest tube Westminster or St James's Park
See map: http://bit.ly/LJfC5T
For full details and updates, see: http://bit.ly/MxHhIs