Author

Date

27 March 2019

Type

Share button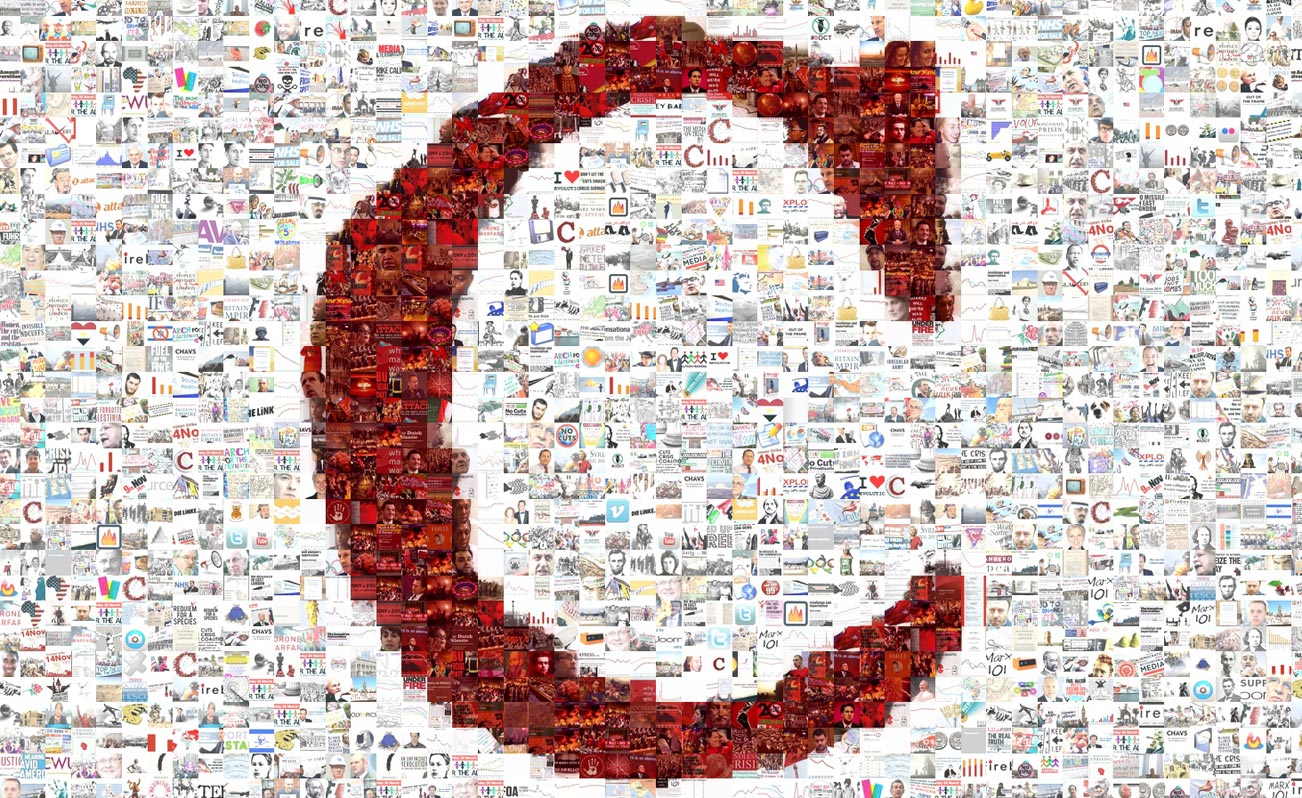 The proposed merger of German banks is a disaster waiting to happen and exposes the weaknesses at the heart of European capitalism, argues Chris Bambery
The strange thing is that the whole debate on Britain's membership of the European Union is virtually entirely insular, that's true for both sides. There is little attempt to analyse the EU, to look at its very obvious problems or to relate to the debates taking place elsewhere in Europe.
Take for instance the serious tensions within the EU over German government plans to merge the country's two biggest banks.
The German finance minister, Olaf Scholz, a Social Democrat in a centre left, centre right coalition, has been talking for months about creating a German "national champion;" a banking giant at the service of German transnationals. Harald Christ, head of the Social Democratic Party's economic forum argued: "The German economy needs a global bank that can play in the top league of internationally active banks."
Meanwhile, the proposed merger has not gone down well with Germany's neighbours who see it looking after their own selfish interests. The chair of the European Central Bank's Supervisory Mechanism, Andrea Enria told the Financial Times:
"I do not particularly like the idea of national champions, of European champions; especially when you are a supervisor, you should not promote any particular structural outcome."
Yet the EU is based on nation states. It prefers individual member states to deal with problems on their own turf. So the EU used every possible political, economic and financial sanction to force Greece's Syriza government to do a U-turn and impose full-blooded austerity on its supporters.
Those member states also have different interests which create real tensions. In Italy, the possibility of this giant bank hitting trouble and asking for state aid has revived raw and recent memories of the German government and Central Bank blocking the Italian government using public money to aid its ailing banks.
Last week we saw Italian Prime Minister Giuseppe Conte shaking hands with Chinese President Xi Jinping as the Italians signed up to China's "Belt and Road" infrastructure project (BRI), the cornerstone of China's foreign policy strategy aimed at making it the global economic leader. Chinese and Italian firms also signed some 10 other deals in the energy, steel and gas pipeline sectors worth around €5 billion according to reports.
The Chinese see Italy as their preferred entry point to the EU, the European end of a new Silk Road (what Venice was in the Middle Ages), while the Italian economy, currently in recession again for the third time in a decade, having scarcely seen any substantial economic growth for over two decades, desperately needs a boost.
Italy is the only G7 country and the only EU state to sign up to the "Belt and Road" programme and that has annoyed Brussels. EU leaders agree with French President, Emmanuel Macron, seeing this move as Italy helping one of the EU's key rivals.
Macron wants to create closer EU economic integration, proposing that the Eurozone has its own finance minister in charge of tax and spending policy for the single currency zone. But to achieve that he needs the support of Germany, and Angela Merkel is not keen. Germany has benefitted by dumping its exports onto Southern Europe because they are cheaper than anything they make (as a consequence of Germany cutting its labour costs). Merkel faces growing Euroscepticism and the idea that German taxpayers might have to cough up to aid public spending in poorer Eurozone countries would go down like a lead balloon.
So let's return to the German bank merger.
Remember the mantra "too big to fail." It is a golden oldie that takes you back to 2008 and the great financial crash. After the US administration and Federal Reserve let Lehmann Brothers collapse there was an almighty reaction as states across the globe doled out public money to rescue ailing banks. These were banks that had gone on a merger spree buying up rivals and not checking that they owned tons of toxic loans that could never be repaid, usually after awarding mortgages to people who could not afford to pay them back.
European banks were to the fore as they believed they could grow to rival the giant US investment banks.
Ancient history? No, because this week it was announced that Germany's two biggest banks, Deutsche Bank and Commerzbank, were in talks over a merger, brokered by the Berlin government.
Yet zero plus zero equals zero and this merger looks to be creating a disaster just waiting to happen. Both banks are zombies.
Deutsche Bank is in serious trouble having failed to recover from the crash of 2008. After years of losses, it is still barely making a profit, though it has now restored a small dividend. Its share price collapsed from US$76 to just $8. It still holds very large debts many fear will never be paid off. It has, however, paid off billions in fines imposed on it by the US authorities for its misdeeds.
The German government still holds 15 percent of Commerzbank's shares after bailing it out in 2008. It is struggling to record much in the way of a profit.
The revival of the idea these two combined can compete with American investment banks is nonsense. The combined market value of the two banks is €26.2bn (US$29.7bn). JP Morgan is worth twelve times as much. Even British and French banks like Barclays and HSBC, Société Générale and Crédit Agricole, are worth more, and they have given up on trying to compete with the US behemoths.
While the profits of both banks are poor, they cannot deal with the bad loans they still hold. European industry depends heavily on its banks for funding but that is also in jeopardy particularly with interest rates so low and likely to remain that way for some time.
Last week, analysts at Deutsche Bank actually produced a paper saying European banks had turned Japanese (in other words stagnant) and that "consolidation is necessary but not sufficient." What they meant was that there are too many European banks in a crowded market and too many holding toxic debts. The bailouts kept them on life support but that needs to be switched off.
Germany's economy is faltering with exports to China drying up, its vehicle industry uncompetitive and sluggish domestic demand because of low living standards. Last week The Telegraph reported:
"A sharp decline in demand for cars and other German-made goods led to the steepest rate of decline in its manufacturing industry in more than six years, according to figures from a closely watched survey.

The worrying data suggest the industry contracted for the third consecutive month in March, and that output fell to its lowest level since 2012 as order books shrank and exports fell."
Germany's car industry, Volkswagen, lags behind its US and Asian rivals technologically (it's still too reliant on diesel models). As Larry Elliott points out:
"The EU's biggest problem is that its economic model has aged alongside its population. Europe has plenty of world-class companies but, unlike the US, none of them were set up in the past 25 years. In Europe's golden age, Volkswagen was a rival to Ford, and Siemens could go toe to toe with General Electric. But there is no European Google, Facebook or Amazon and in the emerging technologies of the fourth Industrial Revolution, such as artificial intelligence, Europe is nowhere."
That makes German Banks vulnerable and Commerzbank holds substantial Italian "assets" which are anything but. Isabel Schnabel, economics professor at the University of Bonn and member of the German government's Council of Economic Experts, warned that a deal would create a bank with "enormous size and complexity which would be even more difficult to wind down in a crisis".
Deutsche Bank has been designated as a "G-SIB" and Commerzbank a "D-SIB" by the international banking regulators. "G-SIB" means it is of global systemic importance, "D-SIB" of domestic systemic importance. Together they will create a bank of far greater global and domestic significance.
Bad news waiting to happen methinks.
One last point; Italy's Deputy Prime Minister Matteo Salvini, head of the nationalist Lega, one half of a coalition government with the 5 Star Movement, was not raising a glass of Prosecco with the Chinese President having boycotted his visit. He warned of Chinese attempts to "colonize Italy," reflecting the party's racism, but also insisted China was not a free market economy.
Salvini's enthusiasm for the free market is a reminder that neoliberalism in Europe is showing a strong tendency to shift towards authoritarianism. The EU shows little concern about that.
Tagged under: