Author

Mark Perryman

Date

21 August 2013

Type

Share button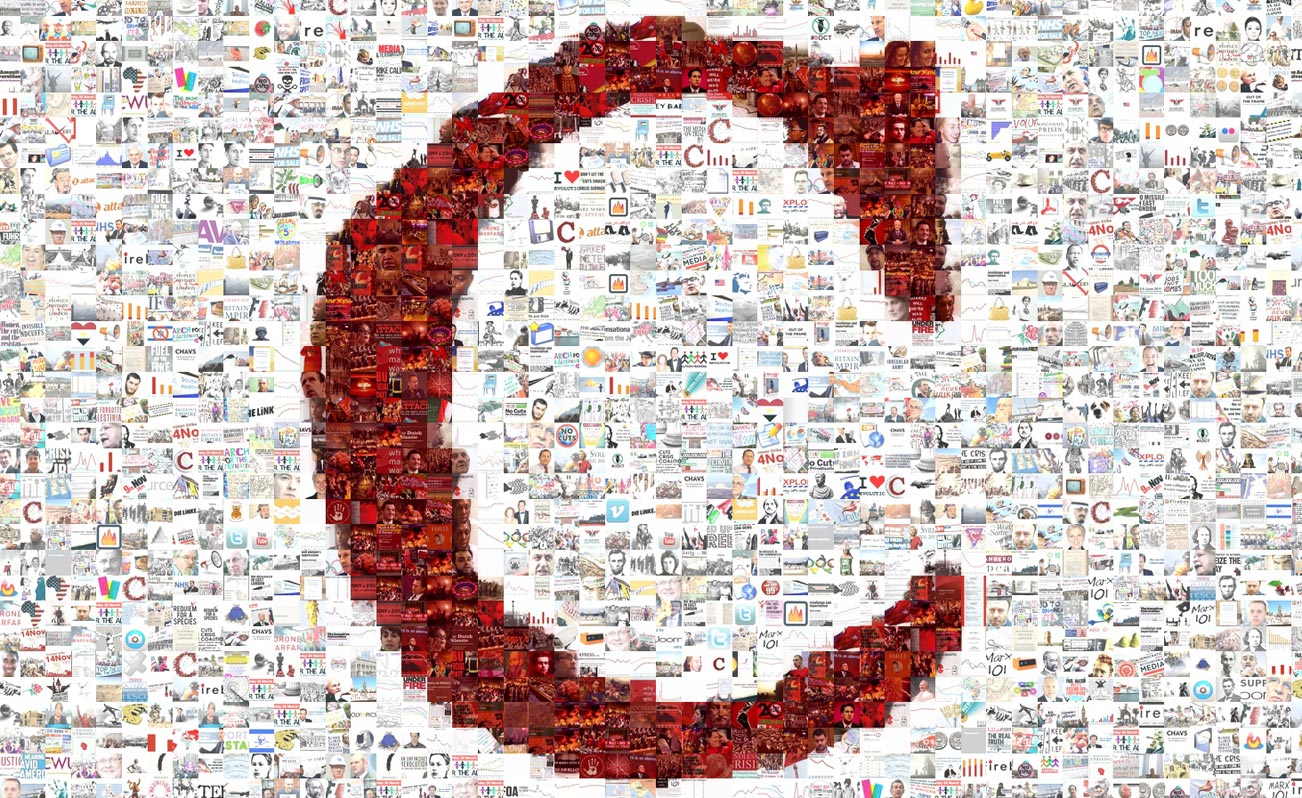 After Wiggo, London 2012, Murray in New York, The Ryder Cup and Chelsea winning the Champions League it looked like last summer could never be bettered. And then this summer began…
The Lions series victory in Australia, Murray's triumph at Wimbledon, Froome making it two British Le Tour  wins in a row, Mo in Moscow, a home Ashes win as well. Summer sporting success is something the Brits are starting to become accustomed to.
Two new books help us to understand the meaning of sport's enduring, and huge popularity, as well as how economic and social change impacts on the organisation, consumption and performance of sport. Sport in Capitalist Society by Tony Collins is a highly readable historical account from the mid-nineteenth century to the present day of how capitalism has served to shape sport. Victorian morality, Empire, the Cold War, globalisation and much more are each detailed in terms of how they served to change sport. Add all the insights together and a comprehensive picture of today's marketisation of sport is provided.
Edited by Michael Lavalette Capitalism and Sport has a more activist-based approach to the subject. The range is amazing, including cycling, cricket, rugby league, tennis, football and more. The tone is angry yet never fails to be appreciative of the sports the authors clearly hugely enjoy despite their opposition to the economic structure that frames their fandom and participation. An invaluable guide for sporting summers past, present and future.
Jules Boykoff has pioneered an analysis of the Olympics and other sports mega-events as 'celebration capitalism', a line of brilliantly original critique now presented in his new book Celebration Capitalism and the Olympic Games. Primarily a case-study of two recent Olympics, Athens in 2004 and the Vancouver 2010 Winter Olympics, the book provides a framework for critique that should be key to how London 2012 and future Games are understood too.
The first of a two-volume Handbook of the London 2012 Olympic and Paralympic Games has now been published.  This first volume covers in expertly researched detail the 2012 bid, organisation of the Games, public and governing bodies' involvement. No other single source of analytical content of this sort exists, for anybody seeking to assess the 2012 Games this book is the essential point of reference. The Olympics is of course rich in instances of the clash between politics and sport. Few as dramatic as the notorious 1936 Berlin Nazi Olympics presided over by Hitler and Goebbels.
Daniel James Brown's newly published The Boys in the Boat is one of the most moving and emotionally charged accounts of the power of sport ever written. Detailing the true-life story of the USA rowing Eight at the '36 Games. Why does sport matter so much? Vividly written, the book answers that question imaginatively and definitively, with a passion and insight only a fortunate few sportswriters  ever come close to matching.
There's not much doubt that the single biggest success story in British sport is cycling. Consecutive Tour de France wins, the huge haul of Olympic cycling Gold medals on the track, and road, and now elite performances of this sort beginning to be matched by mass participation bike rides of a size Britain has never seen before. Cycling is a sport too with a rich literary tradition. Sadly now out of print, Tim Hilton's 2004 book One More Kilometre and We're In The Showers is an entertainingly written social history of racing on two wheels.
Bella Bathurst's The Bicycle Book has every tale you could ever want to read about the bike as a racing machine, a means to get to work, to explore, even to lead the masses, or at least some of them, on the road to revolt.
Richard Moore has been the supreme chronicler of British cycling's success story over the past ten years or so. To get the full measure of the intensity of competition the Tour de France can generate Richard's Slaying the Badger, the story of the 1986 Le Tour and Greg Lemond vs Bernard Hinault remans an absolute classic read.
Of course the biggest cycling story of recent years has been the drugs, and most particularly the dramatic exposure of Lance Armstrong as a drug cheat. No other journalist has come close to David Walsh in his pursuit of Armstrong, Seven Deadly Sins is David's brilliant account of the decline and fall of the man who more than any other turned cycling into a world sport and then threatened to destroy it because of his performance-enhancing misdemeanours.
Racing Hard by William Fotheringham, without much doubt the best cycling journalist writing for either the national press or the specialist magazines, covers the sport's development over the past two decades, a period of course dominated by Armstrong and the rising success of GB cycling. Both dominate the book to create an absolutely fascinating read. For most of us, however, cycling isn't something we do to win Gold Medals, riding a single stage of Le Tour would be beyond our physical capabilities, but neither will prevent us from spinning the pedals, and our imagination.
Ned Boulting's On The Road Bike is an affectionate ride around British cycling culture post the boom inspired by Wiggo, Hoy, Pendleton, Trott et al. The tone is amusing, the message serious though, that compared to other sports cycling right now has the potential to break through towards mass participation. The capacity of cycling to inspire and motivate has traditionally been limited mainly to continental Europe. Wiggo and Team GB on the track has helped the appeal to cross the Channel, Lemond and Armstrong spread the attraction across the Atlantic too.
But what of Africa, home of the greatest middle and long-distance runners on earth, surely this is a continent that could produce world-beating cyclists too? Of course there are economic and cultural factors that undermine such cosy assumptions. Land of Second Chances by Tim Lewis is my selection for the cycling book of the year so far. The incredible story of road cycling in Rwanda, it is a tale that quite brilliantly portrays the power of sport to effect change and roots itself in Africa's challenge to what we mean by 'global sport.'. Superb, a must-read.
Cricket, like cycling, is a sport that can boast a strongly creative heritage of writing.
A modern testament to this is the collection of essays by literary buffs that have been put together in the new book The Authors XI that range over an impressive range of  contemporary themes framed by this most English of games. And for a quirky approach to cricket's history there's none better read than Gavin Mortimer's new book  A History of Cricket in 100 Objects.
Even for the most ardent of fans cricket is by no means a simple game to follow, this summer's Ashes series  controversies with both the use of technology to determine who's in and out and the definition of 'bad light stops play' confirm that issues ancient, and modern, continue to add to its fascination. Harry Pearson is a writer extraordinarily adept at uncovering the appeal of a game of such complications. His previous book was a most enjoyable tale of uncovering the delights of cricket in Northern England, Slipless in Settle. A brilliant title too! His latest book The Trundlers is written with the same wit and insight to tell the story of cricket's seam bowlers, reverse swing, and how they can turn the game.
Some major sports sports, unlike cricket and cycling, do not boast a great literature. Athletics and tennis are two that don't with precious few books worth reading. Perhaps this is because they are dominated by individual endeavour with less of a cultural and social backdrop.
I suspect that whatever the greatness of Andy Murray and Mo Farah's achievements this sporting summer they won't produce decent books to read. One tennis book written of an earlier era however is an exception, precisely because the backdrop is so much more interesting. The struggle against the sport's establishment, class, the rise of fascism and popular front politics, professionalism vs amateurism, sexuality and more. The story of Andy Murray's predecessor as a British winner of the Wimbledon men's singles title has all this and more, brilliantly retold in The Last Champion by Jon Henderson.
As the sporting summer comes to an end the absolute media monopoly by football will re-commence.
The Cambridge Companion to Modern Football edited by Rob Steen, Jed Novick and Huw Richards is the essential guide not only to the new season but just about every aspect of the modern game, home, Europe and beyond. Incisively analytical, keenly critical, a great combination.
The Numbers Game by Chris Anderson and David Sally epitomises one of the new characteristics of Twenty-First Century Football, the obsession with statistics, facilitated by such systems as Prozone. Anderson and Sally however turn the reams and reams of percentages and flow diagrams to their advantage to write an incredibly original book that sets out to dismantle the myths of what makes a winning, and losing, team.
Harry's Games by John Crace is an entirely unauthorised biography of a manager who would seem to represent the complete opposite to football's transformation into such a technical sport, Harry Redknapp. His cheeky chappy persona with a quote for every occasion has turned 'Arry into something of a media darling, yet John Crace reveals a much more complex figure with contradictions to fascinate both those who rate, and don't rate, Harry.
Unlike Harry Redknapp there are no such divided opinions when it comes to Stanley Matthews, one of the true greats of the English game.
Jon Henderson's The Wizard not only tells the full story of Matthews' extraordinary playing career but hints too at what this tells about the growth and development of football in England. That growth and development is of course measured more than anything else today by the seemingly eternal 'years of hurt' since England won their solitary World Cup back in 1966.
The 4-1 thrashing by Germany at World Cup 2010 finally dispelling any notion that we remained genuine contenders, at least for now.
Africa's World Cup Edited by Peter Alegi and Chris Bolsmann however puts a tournament that proved such a sorry one for England on the pitch into a context beyond the touchline. This is a story of development, globalisation, the marketisation of a people's sport versus cultures of resistance. As World Cup 2014 beckons, another must-read.
But for the pick of the sporting quarter there really is only one contender. David Peace is a writer of the most imaginative fiction who never strays very far from the truth. Class is always at the core of his writing, framed in his first books via brutal criminality and police corruption, then via militant trade unionism and most recently as it is formed by football.
His latest book Red or Dead combines this understanding of class with a manifesto for the potential power of football to liberate us from the divisions of class. A story of social change wrapped around the unique character, and politics of Bill Shankly.
David Peace is never an easy read, his style and form demands something extra from his readers. Which is precisely why this books isn't simply worth the effort, it matters.
Note: None of the links in this review are to Amazon, if you can avoid making a purchase from the tax-dodgers, please do.
Mark Perryman is the editor of London 2012 How Was it For Us