Author

Tansy Hoskins

Date

24 February 2011

Type

Share button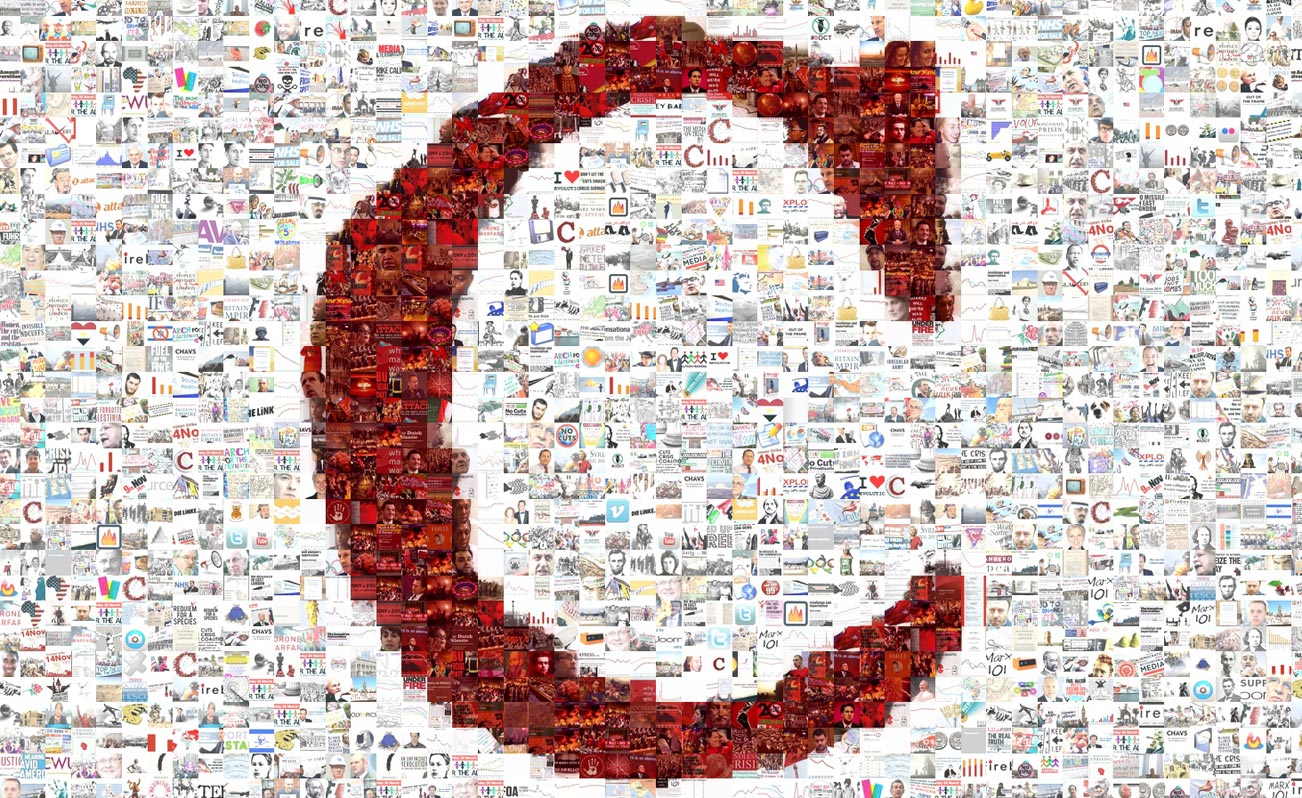 Facing economic ruin and food shortages, and inspired by the revolutions in Egypt and Tunisia, people in the rest of Africa are taking to the streets. This year will see elections in 20 African nations, including Nigeria and Zimbabwe. Real change, however, looks set to happen outside the polling stations.
"So when is 'people power' scheduled to arrive in East Africa is a good question. The short answer is now. The freedom train is now boarding. It is up to each individual to board or not. The train will leave soon with or without any one of us. This train requires no fossil fuel. This train runs on raw human energy. It is the ultimate 'green energy' train. It is renewable, sustainable and abundant. Our freedom train is equipped with a large sweep in front of it. It sweeps tyrants, dictators and bullies out of sight."

Ethiopian blogger Yilma Bekele
There are many factors that make revolution difficult in sub-Saharan Africa and Southern Africa. Commentators have recently listed these, among others: the grinding poverty of everyday life, making political organisation difficult and sometimes even a luxury; a lack of technology and internet access; ethnic and religious rifts in many African countries, making national protests harder; a lack of civil society leadership and the hardline loyalty of the military to the dictators that rule much of Africa.
However, despite lists of obstacles, enormous protests ARE happening across Africa, they are just going unreported. The struggle in Egypt is one that is felt by the billion people on the continent of Africa – living under despotic regimes and suffering economic strife and political suppression.
"A young Zimbabwean would understand the frustration of a young Egyptian," says Scott Baldauf of the Christian Science Monitor. Firoze Manji, editor of Pambazuka Online, an advocacy website for social justice in Africa, agrees. "There is little doubt that people in Africa are watching with enthusiasm what is going on in the Middle East, and drawing inspiration from that for their own struggles. Increasing pauperisation, growing unemployment, declining power to hold their governments to account, declining income from agricultural production, increasing accumulation by dispossession – something that is growing on a vast scale – and increasing willingness of governments to comply with the political and economic wishes of the North.
"In that sense, people in Africa recognise the experiences of citizens in the Middle East. There is enormous potential for solidarity to grow out from that. In any case, where does Africa end and the Middle East begin?"
Whilst the protests in Gabon are not available on YouTube in the same way as events in Tahrir Square, experts state that: "African youth are far more plugged in than most people realise. The spread in mobile phones has made it possible for people to connect to applications like Facebook or Twitter on their telephones."
Besides, isn't Africa the perfect example of overstating the influence of social media on protests?
"The most significant political movements in Africa and in other places have occurred independently of social media – the struggles for independence, the struggles against apartheid and racism in Southern Africa," says Nanjala, a political analyst at the University of Oxford. "Where people need or desire to be organised they will do independently of the technology around them."
Nanjala suggests the lack of coverage and support stems from a tendency of people "to favour explanations that fit the whole 'failing Africa' narrative."
Here is a brief round up of some of the protests that are happening in Africa:
Gabon
Gabon is a tragically underdeveloped oil exporter whose GDP per capita is more than twice that of Egypt's but whose people are living on wages that make Egypt look like the land of full employment.
Protests started on 29th January and have continued ever since, despite harsh crackdowns by security forces and army repression. Opposition leader, André Mba Obame, was forced to hide in a United Nations office, while other protesters were arrested and swept off the streets. With little geopolitical importance, the protests have gone ignored.
The struggle in Gabon is against Ali Bhongo Odhimba's government, who are accused of hijacking recent elections. This autocratic family regime has ruled the oil-rich country for the past four decades – including the record-breaking 41-year reign of the late president, Omar Bongo.
Inspired by Egypt and Tunisia the protesters were seeking to topple the ex-dictator's son, Ali Bhongo, who had become President in 2009 when his father died.
"The Bhongo family has run that country for four decades, since before Mubarak ran nothing larger than an air force base, and yet they're still there," says Drew Hinshaw, an American journalist based in West Africa. "You can understand why the country's opposition is calling for new rounds of Egypt-like protests after seeing what Egypt and Tunisia were able to achieve."
Sudan
Protests have broken out in Sudan where students held Egypt-inspired demonstrations against proposed cuts to subsidies on petroleum products and sugar and over their desire for democratic freedoms. During the crackdown on the protests, journalists have been arrested for covering the demonstrations, students have been severely beaten and one student was killed.
Sudanese President Omar al-Bashir has ruled Sudan since 1989 in a notoriously brutal dictatorship. However, despite its reputation as a tightly controlled police state, Sudan actually has a history of successful protests. Street-level uprisings brought down the government in 1964 and 1985.
"The people of Sudan will not remain silent anymore," said a Facebook group called Youth for Change. "It is about time we demand our rights and take what's ours in a peaceful demonstration."
"It is about time we show what we're really made of," the group said. "Our brothers in Tunisia did it and so did our brothers in Egypt. It is about time for us."
Ivory Coast
During demonstrations in the Ivory Coast this weekend the UN estimates that at least 300 people were killed; the opposition puts the figure at 500. Unlike in Egypt, protesters who gathered to protest in the Ivory Coast city of Abidjan the military faced the hostility and bullets of the military.
"The country's economy has been coughing up blood since November, with banks shutting by the day, businesses closing by the hour and thousands of families fleeing their homes," says Drew Hinshaw. "And in all of this where is Anderson Cooper? Where is Nicolas Kristof? Why is Bahrain a front page news story while Ivory Coast is something buried at the bottom of the news stack?"
He is equally as disappointed in world leaders. "This Friday, Barack Obama publicly condemned the use of violence in Bahrain, Yemen and Libya. When was the last time you saw Obama come out and make a statement on Ivory Coast? Or Eastern Congo?"
Djibouti
In Djibouti, demonstrations have been growing. This weekend saw 30,000 people on the streets to protest against "dictatorship, bad governance, lack of democracy and dynastic succession." President Ismail Guelleh last year changed the two-term limit rule to allow him to run again for the presidency.
Like Bahrain, Djibouti is key to US military presence in the area. In 2001, the Djiboutian government leased the former French military base Camp Lemonnier to the United States Central Command for operations. The US has since doubled the amount of aid it gives to Djibouti, an extremely poor country that is reliant on aid. At least one death has been reported from the protests. There have also been multiple arrests of opposition leaders.
Cameroon
Cameroonian President Paul Biya has been in power for 28 years. "We want to take charge of our destiny like the people in Egypt and Tunisia did. People yearn to see a change in government. He's been in place for 28 years," said Kah Walla, 45, an opposition member who is also a female candidate for President and a key leader of the opposition protest planned for this week.
"Our main reason is to ask for free and fair elections," she said. "We also have other demands… Cameroon has a lot of resources yet our people are living in poverty."
2008 saw protests against rising food prices in Cameroon and now, inspired by north Africa, an uprising is being planned. Food riots also took place in Madagascar, Mozambique and Senegal.
Zimbabwe
Zimbabwe's former liberation hero, Robert Mugabe, celebrates his 87th birthday on Monday, still ensconced in the president's office after 30 years of rule. Even after losing an election in 2008 and being forced to accept opposition members in a coalition government, Mugabe retains power through his control of Zimbabwe's army and the gangs of thugs who harass and beat opposition supporters.
Zimbabwe's opposition leader, Prime Minister Morgan Tsvangirai, has voiced his support for the people's revolutions in Egypt and Tunisia. But Mugabe's allies have vowed to crush any Egypt-style protests, and they have increasingly used violence to pave the way for a new election, with Mugabe expected to run again.
Uganda
Ugandan President Yoweri Museveni has dominated Uganda for the past 25 years after seizing power in an armed rebellion. He has been declared the winner of recently held elections – leading to congratulations from the US despite widespread belief that the elections were rigged.
Ugandan Democratic Party President General Norbert Mao yesterday morning joined three other candidates in refusing to recognise President-elect Museveni. He also denounced the EC, which declared Mr Museveni winner with 68 percent of the vote, of being an accomplice in what he said was an unparalleled electoral fraud.
"The outcome of an electoral process which is marred by massive rigging, bribery, intimidation and a disenfranchisement of voters cannot be legitimate. We cannot and will not accept as legitimate the outcome of such a manifestly flawed process."
The heavy presence of the army around polling stations is just one example of the intimidation cited by opposition leaders.
Uganda's opposition leaders have warned of Egypt-inspired revolts in the streets, but they face the wrath of the army who are still in the grip of former General Museveni.
Angola
In Angola, another military-dominated country, President José Eduardo dos Santos has been in power for 31 years. Last month, he changed the constitution to allow him to stay president until 2022 without facing a direct election. This means he may beat Omar Bongo's record to become Africa's longest-ruling leader, with 42 years in power.
In response, an anonymous internet call for a mass protest in Angola on 6th March has drawn a warning from the President who has threatened to take "serious measures" against anyone seeking power in the streets.
According to a Facebook page called "The Angolan People's Revolution," the protest will take place at midnight on 6th March (2300 GMT) at Independence Square in the capital city, Luanda, and throughout the country.
The Secretary General of Angola's leading party has told people "not to confuse what is happening in north Africa with the reality of Angola… In these circumstances (a protest), serious measures can be taken, because power cannot be in the streets."
Ethiopia
Ethiopian police have been detaining journalists for attempts to incite Egypt-style protests. One journalist, Eskinder Nega, stated that six heavily-armed policemen jumped from a truck on a busy central Addis Ababa street last week, grabbed him and took him to federal police headquarters. During a two-hour detention, he was brought before a deputy police commissioner who warned him his activities were considered seditious.
"You've been trying to incite Egyptian and Tunisian-like protests in Ethiopia through writings you do on the Internet," Eskinder Nega recounted being told. They said, "Nothing similar is going to happen in this country."
A blog from one Ethiopian writer, Ethiopian blogger Yilma Bekele, had this to say: "Today we got a reversal of circumstances. Ato Meles is the one in FEAR. He is the one unable to sleep.
The last two months have been a time of round the clock meetings with his fellow criminals. Like Ben Ali and Mubarak he has been pouring over plans on how to instill more fear on his people. He has been working over time to transfer his overwhelming and paralyzing fear on to us.
He has sent his Kebele tugs to warn mothers about the fate of their children if they dare to emulate Tunisia or Egypt and now Libya. He has indicated that snipers are stationed on top of every building and his Agazi force is deployed in every intersection. He has promised salary increases. He has invested on more technology to block our ESAT transmission, switched off the Internet and directed his agents in the Diaspora to shout louder and create confusion. He is a picture of a cornered rat.
We are certain Ato Meles will follow the footsteps of Gaddafi and unleash unprecedented terror on our people. He will use ethnic divide, religious divide any and all divisive issues to confuse and set us up against each other. We are hopeful that we have learned a lesson from our mistakes in the past and refrain from cannibalizing each other but rather aim our collective fury at the evil regime.
Yes we can, yes we will, Ethiopia will be free, that no one can change."
Tagged under: