Author

Esme Madill

Date

16 July 2013

Type

Share button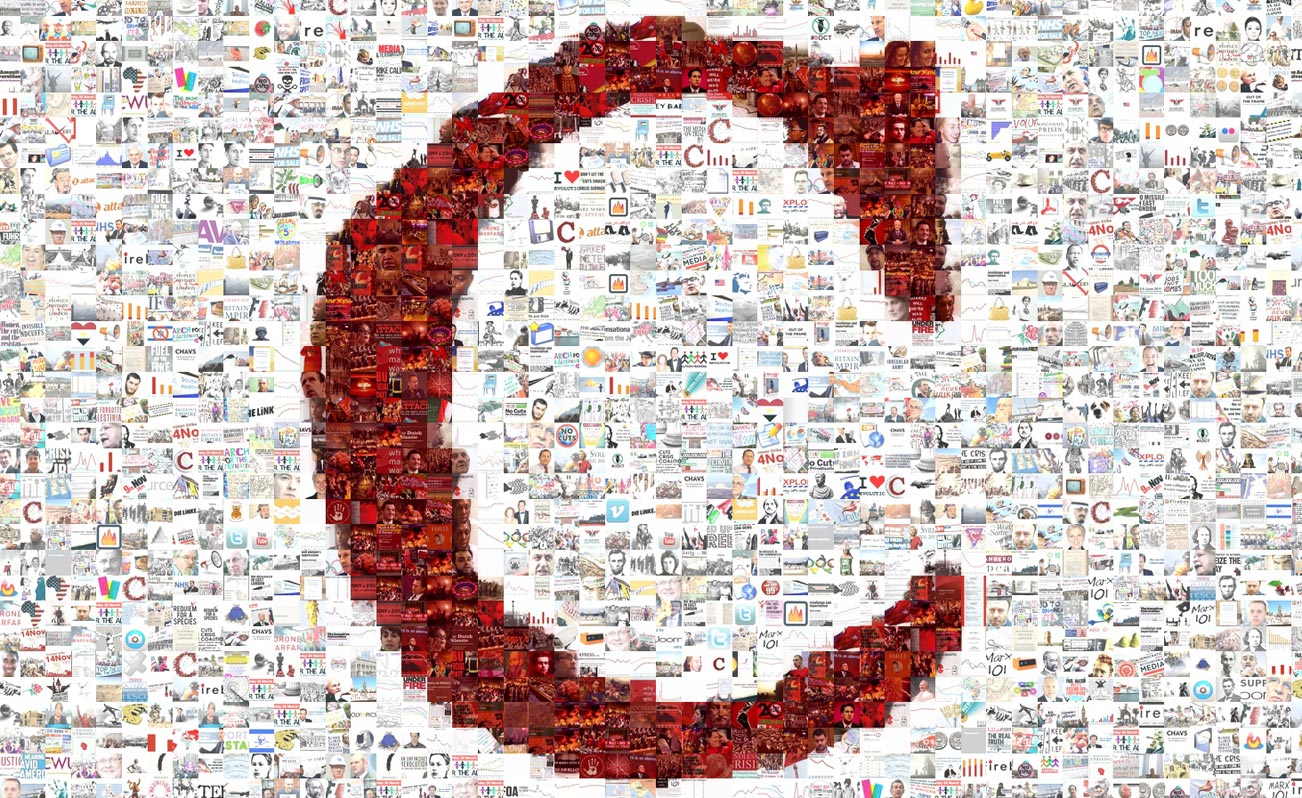 The UK immigration authorities have hounded Roseline Akhalu for years. They claim she is a health tourist despite doctors confirming that she is not
Film by Marishka Van Steenbergen & Joe Bream January 2013.
The other day Colin Firth broke off from filming with Woody Allen in France to send a message of support to a small campaign in the North of England. "I need hardly add my voice to the wholehearted love and support, surrounding Rose in her community and among her friends," said Firth. "We all hope that the good sense and humanity displayed so far by the courts will now prevail and that her life will be saved."
Roseline Akhalu is a kidney transplant patient who lives in Leeds. Her doctors say she will die within four weeks if she is returned to Nigeria. The Home Office don't dispute this fact. They accept it. Yet still they relentlessly pursue Rose's deportation as if medical evidence and judicial rulings count for nothing. As if hers is just one more scalp in the continuing propaganda war against 'benefits tourism' and 'health tourism'.
On Thursday Rose will appear in court yet again, as the Home Office tries to overturn earlier decisions by two judges to let her stay.
Tessa Gregory, Rose's lawyer explains:
"Rose's case is to be heard on 18 July at the Upper Tier Tribunal.

In truth, we should not be having to go through another appeal and Rose should have been left to get on with her life.

Rose is an upstanding and deeply loved member of her local community whose health and wellbeing has been seriously compromised by the cruel and senseless determination of the UK Border Agency to pursue her through the courts – in spite of two judges finding in her favour and in spite of the unnecessary cost to the public purse which far outweighs the cost of her treatment."
Rose lives in the Harehills area of Leeds in the home of Paul and Dot Cordy. Paul, a mental capacity advocate, and Dot, a retired nurse, have joined with others to protect Roseline from the Home Office attempts to deport her.
The local charismatic movement and the group Women Asylum Seekers Together, among others, have raised funds to hire a 49-seater coach. Friends and neighbours are preparing to travel down to London to pack the public gallery at Thursday's hearing — at Field House, Immigration and Asylum Tribunal (Upper Tier) Hearing Centre.
"We are talking to as many people as possible who would be sympathetic to her cause through work, social events and casual contacts," says Paul. "Our parish priest has encouraged the congregation to pray for her."
Rose is prayed for at the Chapeltown and Harehills Churches Together groups in Leeds and at the local Pentecostal Church, the New Testament Church of God.
The Bishop of Ripon and Leeds, John Packer has weighed in: "My prayers are with Rose who faces death from her illness if she is forced to return to Nigeria," he said. "I pray that the court will affirm her right to remain."
Nigerian-born Rose won a hard-to-get Ford Foundation scholarship to take a Masters Degree in Development Studies at Leeds University. Her intention had been to return home after getting her Masters, to live out her dream – supporting other girls from poor backgrounds like her own, into education and employment.
But her plans were derailed by the sudden (and, her doctors attest, thoroughly unpredictable) onset of end stage renal failure. She was put on dialysis and, in 2009, had a successful kidney transplant.
Rose's doctors confirm that her illness could not have been predicted when she applied for her scholarship three years before she fell ill. The Home Office resists the unequivocal medical evidence.
Branding her a health tourist, the immigration authorities have subjected Rose to four years of jeopardy. She has been twice locked up — for 26 days in March 2012 in Yarl's Wood Detention Centre and 16 days in May that year when she was detained in Yarl's Wood and Colnbrook Detention Centre in Middlesex.
Rose's harrowing account of her degrading experience at the hands of commercial contractors Reliance (the company that replaced G4S as UK Border Agency escort contractors) appeared on OurKingdom in May 2012.
Her way of coping with the stress and trauma and the constant threat of deportation to a certain death has been to fill her time meeting the needs of others. A short documentary by Marishka Van Steenbergen and Joe Bream made in January 2013 gives a vivid sense of Rose's life in Leeds and her story.
She is a regular helper at the popular Monday Tea Club for the elderly at St. Augustine's, her local Catholic church. She runs a weekly prayer group and sings in the choir. Members of the Tea Club have written to Home Secretary Theresa May and signed a petition, pleading for her life. One woman approaching 100 years of age told Theresa May how much she would miss playing dominos with Rose.
Rose has trained with the Refugee Council to become a Health Befriender working with asylum seekers, including young mothers. She also volunteers with the street pastors in Harehills and Chapeltown in Leeds, to offer assistance to vulnerable young people who are on the streets at night.
"Rose is a well respected member of the parish community of St Augustine's," says her parish priest Fr Jonathan Hart. "She does a great deal of work in the parish and has the support of the parish members."
Retired teachers John and Claire McLaughlin are fellow parishioners. Claire shares Rose's interest in gardening and gave her some seeds earlier this week for the allotment Rose has started for asylum seekers in Leeds, as part of her voluntary work for the Refugee Council. Claire says Rose is like a daughter to her.
Rose's friend Bernard Thurlow, a retired school counsellor and member of the St Vincent de Paul Society based at St Augustine's, has approached the Society seeking prayers from members across Leeds and London.
For parishioners who cannot attend the court hearing, St Augustine's church will be open for the day on 18 July for prayers. Parishioners travelling to London intend to hold a candle-lit vigil outside the court. Bernard tells me:
"We will be quiet and dignified. We will be there to bear witness. She is our friend. She has given us all so much. How could we just stand by and watch them do this to her?"
On Monday, Bernard and John McLaughlin will be speaking on Radio Aire, the local Leeds Radio station who have covered the campaign to save Roseline from the outset.
In the neighbouring city of York, where I live, our local Amnesty Group has written letters to Theresa May. Annabelle, a sixth form student is urging her school Amnesty Group to do likewise. My daughters have baked cakes for a cake sale. The funds raised will help to cover petrol costs and refreshments for friends and parishioners travelling to London with Rose.
Chris, an insurance industry executive and father of three who lives in York, has supported the fund-raising efforts. He says:
"I find it unbelievable that the Home Office is still insisting on squandering tax payers' money on persecuting Rose even after the courts have found in her favour. Given such unwarranted action by this government, donating money to ensure that Rose's friends from her church and local community are there to support her is the least we should do."
Dr Christine Lenton, a supporter from Herefordshire, has written to the Home Secretary before to urge her to show compassion. To date her pleas remain unanswered. This week she wrote again:
"The continuation of the Home Office's policy to effect Roseline's deportation is utterly unjustifiable and morally indefensible and one that has aroused the concern and support of thousands in the UK and elsewhere."
Rose's MP, Greg Mulholland says:
"It is very concerning that despite a ruling in her favour, the Home Office and the UKBA continue to pursue and harass Rose and seek her deportation."

That they are still pursuing this after a judge upheld Rose's appeal in November is worrying but that they are doing this despite Rose facing certain death if she is forced to return to Nigeria, is disgraceful.

Despite support for Rose from across the community and indeed the country, the UKBA continues to waste taxpayer's money seeking deportation of this seriously ill woman. It is time for the UKBA to stop this and to allow Rose to live in peace in the UK."
Still, the Home Office pursues her, as if Rose's painful, untimely and entirely preventable death is a price worth paying to demonstrate this government's blind obsession with immigration control.
Readers may wish to sign an on line petition calling on Theresa May to let Rose live.
Esmé Madill, a consultant in the not for profit sector, works with Shpresa Programme and the Women's Therapy Centre.
From Open Democracy