Author

Joseph Daher

Date

9 February 2011

Type

Share button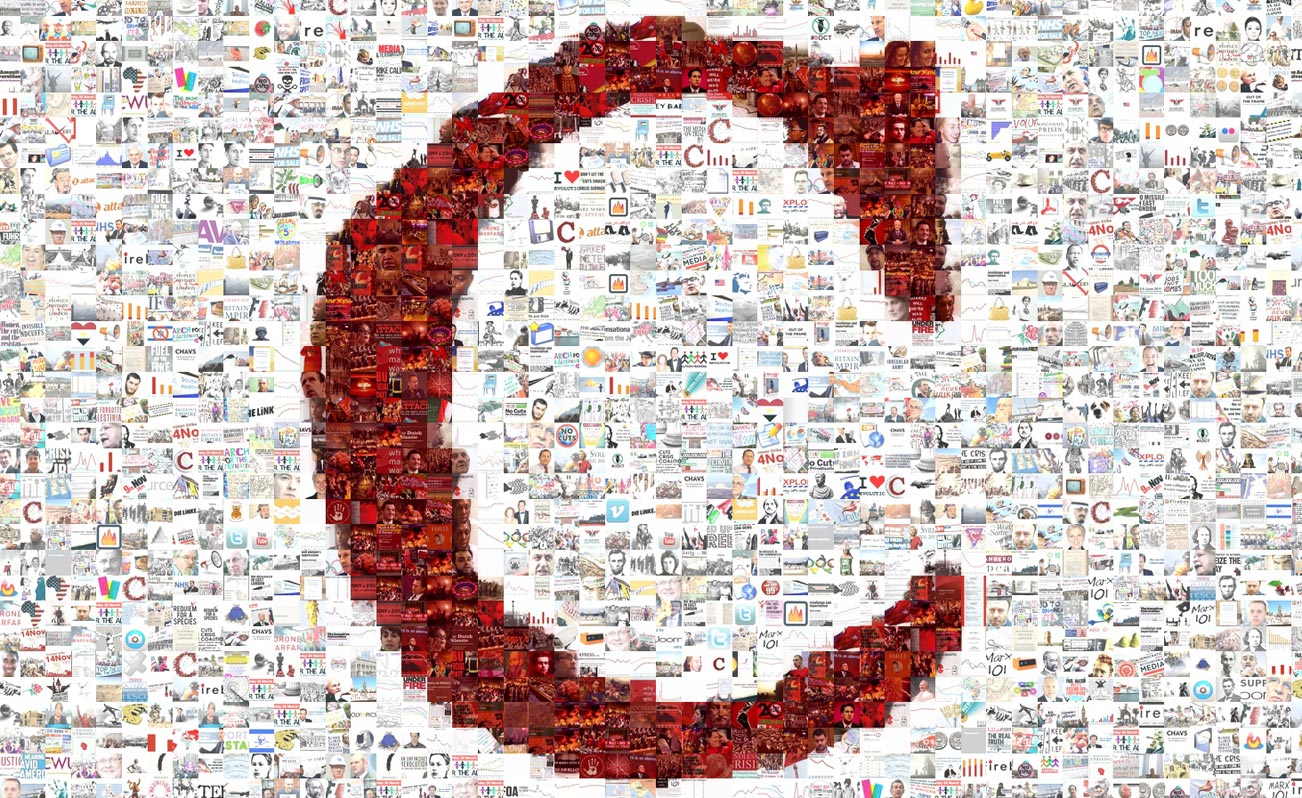 Egyptian labour unions have gone on a nationwide strike, adding momentum to demonstrations against the regime in Cairo and other cities.
Around 20,000 factory workers stayed away from work on Wednesday. This new wave of mass strikes and workers' sit-ins spread throughout the country. The Center for Trade Union and Workers Services (CTUWS) confirmed the following:
More than 2,000 workers started a strike in Helwan's silk factories and circulated the office of the company's chairman demanding his exclusion. Thousands of workers have started a strike in Helwan's coke factories demanding higher wages and full-time contracts. In Mahala's Spinning and Weaving factory, hundreds started a sit-in in front of the administration building. In Kafr El-Zaiat hospital, 1,500 nurses started a sit-in demanding their late wages. Four hundred workers in Suez's Egypt National Steel Factory started an open strike demanding higher wages. In Menoufeia, more than 750 of Schweppes factory workers started a sit-in demanding higher wages. More than 800 of the spinning and weaving workers in Menoufeia started a sit-in demanding higher wages. In Cairo, 200 workers from the General Committee for Drug Supervision started a sit-in demanding full time contracts and higher wages.
In an escalation of industrial action in Suez, workers at the national and Egyptian Steel companies and the Suez Canal Port Authority shipyard were among those staging strikes and sit-ins for being deprived their material rights. Thousands of protesters blocked the railway track and cut a highway linking the north and south to Asyut. Some 4,000 protesters marched through the streets of Asyut, 350 miles south of Cairo, before blocking a railroad track with planks of wood and bricks and set fire to tires on the highway.
Workers from 5 service companies owned by Suez Canal Authority in the cities of Suez , Port-Said and Ismailia began an open-ended sit in today. Over 6,000 protesters agreed that they will not go home today once their shift is over and will continue their sit-in in front of the company's headquarters until their demands are met. They are protesting against poor wages and deteriorating health and working conditions and demanded that their salaries and benefits meet the standard of those working for the Suez Canal Authority.
Hundreds of protesters tried Wednesday to block access to the Egyptian Parliament in Cairo, as part of a broad campaign to topple the regime of President Hosni Mubarak. Parliament, dominated by the ruling National Democratic Party (NDP) of Hosni Mubarak, was protected by soldiers and tanks, but no violence erupted.
Yesterday, in the city of Suez itself, around 2,000 youths demonstrated to demand the chance to work. Amid expectations of growing labour protests in Suez, officials from the local council have attempted to meet the protesters and end the crisis.
In Mahalla, more than 1,500 workers of the Abu El-Subaa company in Mahalla demonstrated this morning, cutting the road, demanding their salaries and stating that it is not the first time. The workers have staged repeated sit-ins for two years as they demand their rights and mediation between the workers and the company's owner, Ismail Abu El-Subaa.
More than 2,000 workers from the Sigma pharmaceutical company in the city of Quesna have gone on strike demanding higher wages and benefits that have been suspended for years. The workers are also calling for the dismissal of managers who have ill-treated workers.
Around 5,000 unemployed youths demonstrated this morning in front of Aswan governorate building, which they tried to storm. The protesters chanted their demand that the governor be dismissed. In Kom Ombo, around 1,000 protesters called for the president, Hosni Mubarak, as security remained absent.
In Cairo, more than 1,500 public authority for cleaning and beauty workers in demonstrated in front of the authority's head quarters in Dokki. According to a statement by the head of the authority on Egyptian television, their demands include an increase in their monthly wages, to LE1200, and a daily lunch meal. The workers are also demanding for permanent contracts and the dismissal of the authority's president.
In Menya, thousands demanded the removal of the ruling regime in Egypt and Mubarak's resignation. Amid heavy security, the demonstrators marched towards the governorate building. The crowd reacted in anger after the announcement of the killing of three protesters in El Khargo in the south of Egypt by setting fire to seven government buildings, including two police, court and the local headquarters of the NDP.
Workers, as we can observe, are definitely playing a leading role in this revolutionary process.