Author

Date

14 March 2023

Type

Share button
Cici Washburn speaks to a UCU striker about the strengths and weaknesses of the strikes and the importance of rank-and-file organising
What do you think are the strengths and weaknesses of the strikes you've been involved in?
The numbers picketing have grown, people have become more solidary, aware of their rights and politicised, and student support has built up. Our local student union is now supportive, despite managerial pressures. To strike alongside other unions has a powerful effect, as does the solidarity among all kinds of workers, which wasn't so visible before the RMT and Aslef strikes started last year.
The weaknesses are, I think, quite representative of the inherent limitations of trade unions in capitalism, how they are firefighting against increasing encroachments against workers without being able to challenge the law of wages or address the political issues of exploitation. Then there is the question of democratic and strategic failures by the leadership, which is also characteristic of trade unions and their contradictory relations with the state and capital – this has been an issue in UCU.
Why do you think rank-and-file organising is important?
It is a national aggregated strike, and one outcome has been that universities can support each other and make useful comparisons of their managements' playbooks – both against strikes, and in general when it comes to neoliberal attacks on education and working conditions. At the same time, each branch of each university sees unique conditions and barriers to union membership, from contract types to ideological differences, to management intimidation and co-option, and so organisers need to be persuasive in various circumstances of the ways that union membership benefits all staff and we all gain from industrial action.
We also need to discuss concerns including financial worries and underhanded management requests, the consequences for students, how to manage ASOS (action short of strike), etc. We are navigating a national strategy that doesn't always make sense for our calendar and which has created uncertainties. The strength comes from the rank and file, not from the top, and it helps in the fight against an atomised and exhausting workplace.
Book now for the How We Fight, How We Win Rank-and-File Organising Conference on 10 June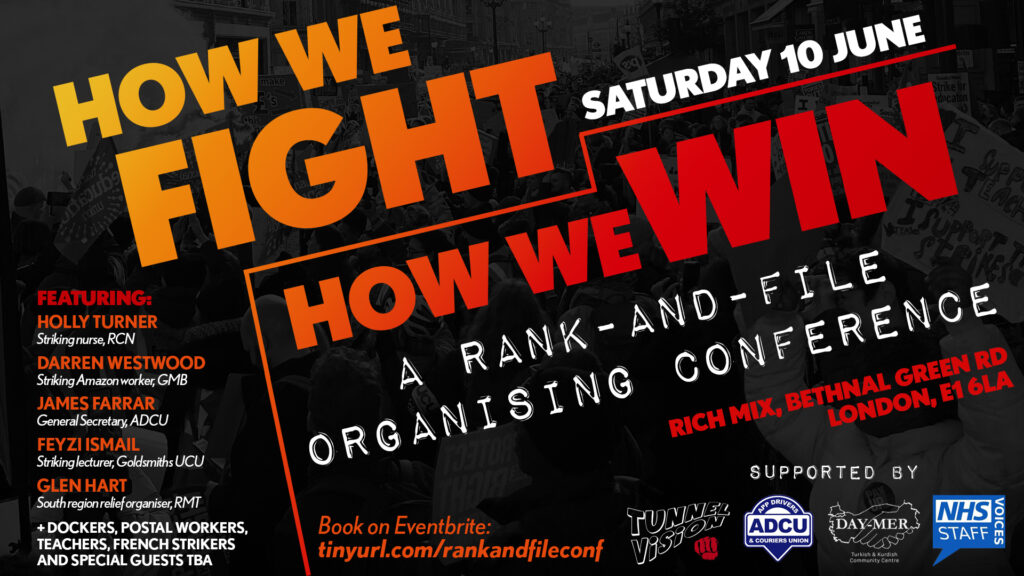 Before you go
If you liked this article, please consider getting involved. Counterfire is a revolutionary socialist organisation working to build the movements of resistance and socialist ideas. Please join us and help make change happen.
Tagged under: