Author

Joanne Harris

Date

11 April 2020

Type

Share button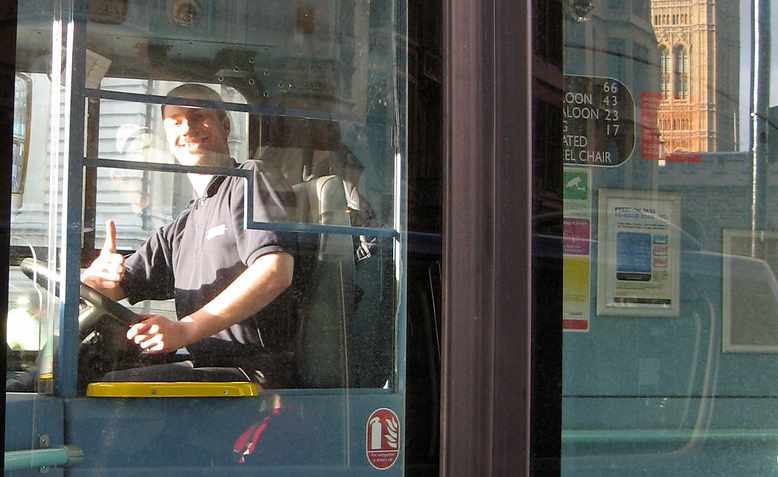 Covid-19 is killing the workers who support London's infrastructure, reports bus driver and Unite activist Joanne Harris
Since the outbreak of Covid-19 public transport has seen fourteen of its members have died of this terrible disease. Nine of those were London bus workers, many more have contracted the virus with some in intensive care.  London buses at the time of writing are about a quarter down in staff levels. This is unacceptable.
I myself have lost one comrade in the buses, a driver of thirty-two years' service was taken from us last Friday.  I have one other colleague in intensive care.
Assault
Transport for London (TFL) are dragging their heels with bus driver safety, Unite and our Regional Secretary Peter Kavanagh have been calling for the front doors of London buses to be closed and everyone enter and leave through the middle doors.  TFL have said they will trial this idea yet European buses has been doing this for weeks now. 
TFL state that drivers are safe in their cabs as they have stuck a film over the speaking holes to stop the virus from entering the cab, but with many other gaps in the assault screens this will not protect the driver, unless each virus mutates to the size of a melon.
Bus drivers are scared, they are scared for themselves and for their families and the fear of taking this virus home.  Some I hear are staying away from home just to avoid this happening.
Expert
TFL are now running London buses on a Sunday schedule every day of the week.  This means longer twelve hour days with long breaks which increase the drivers chance of picking up the virus. 
Many of the outsourced cleaning of buses promised by TFL is not being done which means bus reps are constantly refusing to let buses out that haven't been cleaned.
Sadiq Khan needs to stop listening to 'expert' advice and start listening to workers. Unless we act now there will be more deaths.
You can help by tweeting the Mayor to seal the front doors of buses NOW and give bus drivers a shorter working day without loss of pay.
Trade unionists have to be at the forefront of this defence of our class.   
Tagged under: