Author

Date

21 July 2020

Type

Share button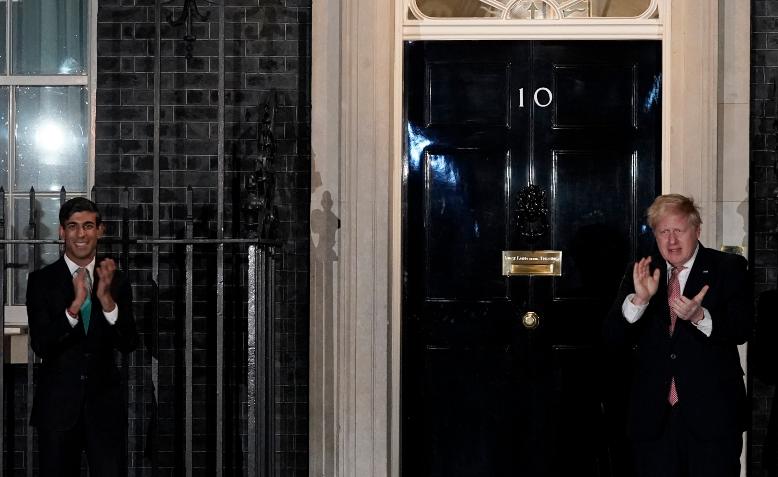 The government's public sector pay rise has denied any reward to the nurses on the frontline they've been clapping for, writes Mona Kamal
After months of applauding nursing staff for their dedication, self-sacrifice and expertise in dealing with the Covid-19 crisis, Chancellor Rishi Sunak yesterday announced a one-off public sector pay rise which will deliberately exclude nursing staff.
From the outset, our government has treated the Covid-19 crisis as a tightly managed public relations exercise. Many of us involved in NHS campaigning who in recent years have witnessed the appalling treatment of healthcare staff and nurses in particular, met the sight of Conservative MPs stood clapping on their doorsteps with suspicion – these after all were the same individuals who had also clapped when passing the vote to suppress nurses' pay and erode their working conditions in 2017.
Boris Johnson in a lengthy statement about how the NHS saved his life during his own intensive care stay in April singled out nurses for praise yet it is successive Conservative governments whose pay cuts have left nurses reliant on food banks and left them to face the anxiety and indignity of payday loan debts. Yesterday was the Conservative government's first opportunity to demonstrate that their applause for nurses was more than an empty performative gesture and they failed.
Since the coalition government began their program of austerity in 2010, nursing staff have suffered a decade of wage restraint which has seen their pay reduced by 14% in real terms.  The scrapping of the NHS Student bursary has meant student nurses and midwives pay £9,250 annually to train, qualifying with these debts on a starting salary of £22,000. 
But this is not just about the living conditions of my nursing colleagues, the erosion of their pay and conditions at work have had a serious impact on staffing levels and therefore the safety of patients on our wards. There is a recruitment and retention crisis among nurses in the NHS; since 2016 nurses have been leaving the profession at record levels taking years of skill and experience with them. As a result, we began this crisis with 44,000 nursing vacancies on our wards. Coupled with this, we have seen a 31% reduction in university applications for nursing courses since the scrapping of the NHS student bursary meaning this staffing crisis will only deepen in the coming years making the work of keeping our wards safe more of a challenge.
Even more shockingly, this announcement on nurses' pay came at the same time Conservative MPs voted against an amendment that would have protected the NHS from US private sector takeover in post-Brexit trade deals. In addition to allowing the deregulation of medicine pricing leaving it vulnerable to price hikes from US companies and also failing to protect patient data from being sold off to companies abroad, this Trade Bill means that there will be no protection of NHS staff terms and conditions in future trade deals involving the NHS, paving the way for fresh attacks on healthcare staff. Jeremy Corbyn warned about precisely this danger ahead of the general election last year and was accused of cynical scaremongering by the same MPs who voted down this amendment. 
The UK has recorded the second highest number of Covid-19 health worker deaths in the world, according to a new report by Amnesty International with England and Wales accounting for 540 of the 3,000 health and social worker deaths across the globe. There is no denying the scale of our government's failures to protect its health workers particularly with regards to their inability to ensure provision of Personal Protective Equipment – and it is BAME staff that have paid the heaviest price accounting for 60% of all health-worker deaths in the UK. This alone should be enough to ensure adequate pay rises that at the very least corrects the pay cut nurses have endured over the last 10 years.
The demands our nurses make to ensure pay justice must be supported vocally and for of all of us who stood on our doorsteps clapping, now is the time to turn that sentiment into meaningful practical solidarity for the nursing staff who have received little for putting their safety and the safety of their families at risk.
On Wednesday 29 July at 5pm, NHS workers will be marching from St Thomas' Hospital to Downing Street for pay justice for NHS and key workers. Please join if you can.
Before you go
If you liked this article, please consider getting involved. Counterfire is a revolutionary socialist organisation working to build the movements of resistance and socialist ideas. Please join us and help make change happen.