Author

Tansy E Hoskins

Date

6 September 2010

Type

Share button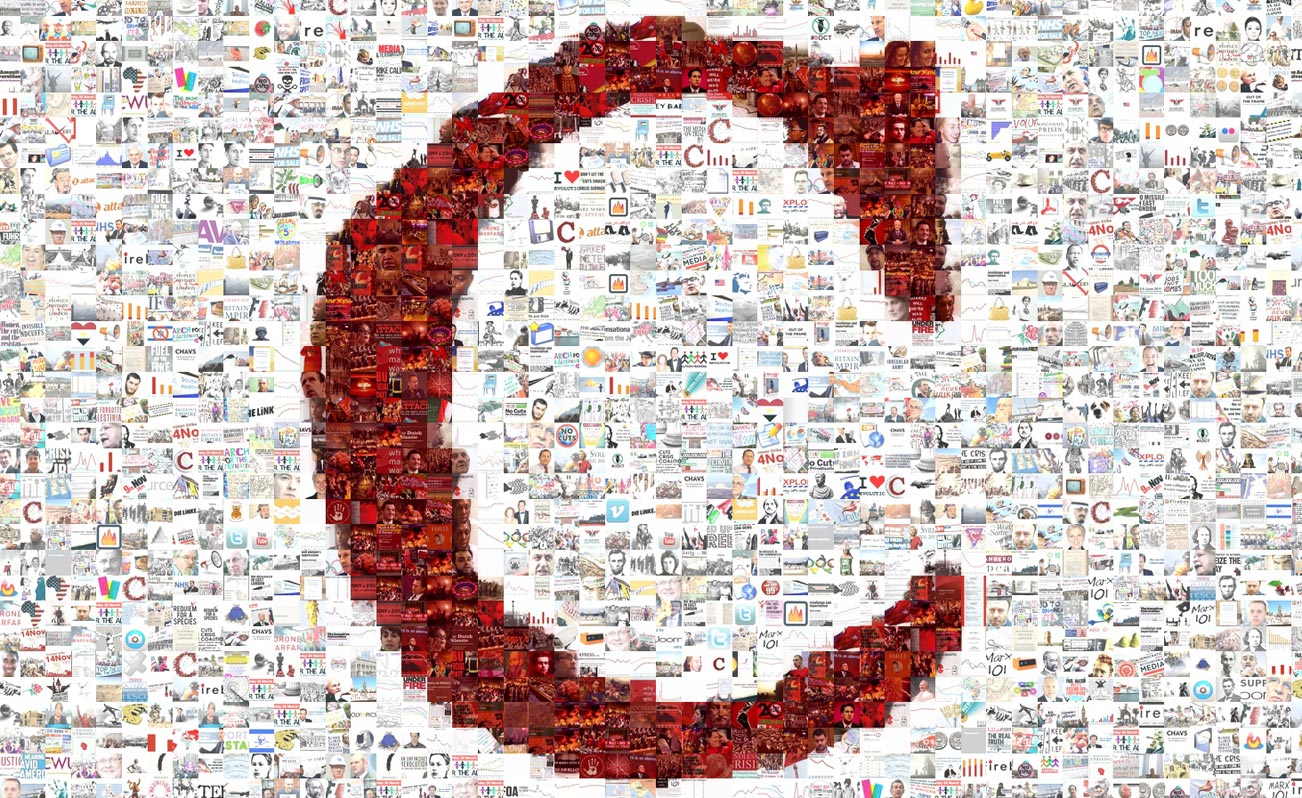 So what happens to fashion when the biggest financial crisis of a generation comes along? Things look bad enough to change our way of life forever – will fashion change too?
This second article in the Stitched Up series looks at whether the fashion industry changed as a result of the recession. With supermodels announcing: "You're going to be a little more sensible with how you use your money" things looked serious. Even US Vogue editor Anna Wintour became a Recessionista when she was snapped wearing the same turquoise Oscar de la Renta dress to no fewer than four public events over summer 2009. Was this the end for fashion? Were we facing Crashion?
Effect on the industry
The 'fashion industry' encompasses a wide range of people and companies working in clothing, footwear, textiles and accessories. There are models, designers, retailers, producers, distributors, magazine staff, stylists and advertisers, to name but a few. What united them all was a fight for survival – and narrowing wallets. In the UK, some high street chains (like The Officers Club) closed down. Many other chains were forced to hold massive year round sales to tempt people to shop, prompting magazine staff to write articles on the bright side of the recession.
However, one company in particular bucked the downturn. Primark announced a 20% increase in profits, to Ôø°2.3bn, from January – September 2009. This marked the switch that many people made from premium to budget goods. It also showed that despite a shortage of disposable income and massive job insecurity, people did not stop clothes shopping. Not even for clothes they don't need – even in the loosest sense of the word 'need.'
People in Britain spend a collective Ôø°7.3bn on clothes that they will never ever wear. For the majority of the fashion industry, selling clothes at Primark prices is not an option. Fashion needed a new way out of the recession. There was still the desperate search to find things that people didn't already have and didn't know they wanted: "We'll be looking for pieces our customer doesn't already have in her wardrobe. Its not about basics at this point." But the fashion industry needed new ways to get people buying clothes again. So it did what it does best: reinvention.
Reinvention #01 Work Wear
Fashion began to peddle itself as being the cure for recession and unemployment. People were told to transform themselves and assuage their fears of joblessness with some well tailored clothes. The need to keep selling is why "looking like someone who actually works for a living seems to be coming back into Vogue." The New York Times interviewed designer Michael Kors at the height of the recession and asked him what is the point of fashion during an economic crisis. He replied: "Oh my god! What's the point of fashion? Well the point of fashion is that when you put on the right garment suddenly you stand different. You walk differently. Your whole attitude changes when you put something on that's right. So I think it's in fact not a stupid investment. It's a good investment." The way to hang on to your job was to look the part. Fashion would save you with its work wear trend.
Reinvention #02 Renewal Fashion
The second reinvention came with the promise of a new dawn – of a leaner, more caring, fashion industry with the focus on renewal fashion rather than over-consumption. This talk was prompted by the American fashion industry being badly hit by the recession. In a country where fashion shows held in tents can cost $800,000, the 2009 New York Fashion Week was a scaled down affair with Marc Jacobs cancelling his after show party. While the loss of a party can be ignored, New York Fashion Week represents 175,000 American fashion industry related jobs that were hanging in the balance as month after month retail sales declined. A European designer casualty was 'Just Cavalli' by Roberto Cavalli that went bust after its backer Ittierre SpA went into administration. Speaking on the recession Georgio Armani stated: "We are all feeling the crisis. It touches us all. Stores are buying less than last year. We cannot ignore it."
However, the major flaw with this renewal fashion was that it basically meant people shopping less and reworking old looks. That meant people wouldn't be spending money on clothes. Not surprising then that the flurry of calls for an ethical fashion industry have been shrugged off like an embarrassing kiss at an office Christmas party. The catwalks haven't gone green and fair trade. Aside from a few articles on how to make your own accessories out of curtain ties this trend did not take off.
Reinvention #03 Stealth Wealth
The rich faced a dilemma: how to be rich in a time when rich people are as unpopular as Marie Antoinette? A few of them might have been forced into a little 'values correction' but the rest still had money to burn. UK Vogue had begun to question whether it's too soon for statement labels to come back without looking insensitive. Fashion stepped forward with another reinvention: 'stealth wealth.'
If being ostentatious was tactless and socially unacceptable in a failing economy then expensive fashion had better disguise itself. It was at this point that the rich and famous started to be photographed in ripped jeans – Ôø°2,000 a pair ripped jeans with artfully placed designer labels. Or carrying bags void of garish labels or prints to mark them out as designer but still with price tags of $4,700. Speaking to Vogue, designer Antonio Berardi tried to make this latest trend look sensible: 'No-one's in the mood to spend large amounts of money on pieces with a sell-by-date.'
This attempt to make spending $4,700 on a bag look rational is a telling sign on how calculating the fashion industry can be. Luxury fashion goods are now being rebranded as secure investments in insecure times because they won't go out of fashion! The rich, it seems, can also be duped. Other results of the stealth wealth phase are having purchases from designer shops packaged in brown paper, and Net-a-porter will now do a discrete delivery service so that buyers can hide the fact they're buying designer clothes. In this manner, the rich 'can have their cake 'Äï and make it look like a loaf of humble brown bread.' It's No Logo, but not as Naomi Klein envisaged.
Autumn Winter 2010
Fashion is back to rampant consumerism. Its not leaner or greener, its once again: 'Why settle for one pair when a dozen will do?' This coming season has at least 15 new looks for us to choose from and consume, including grunge glamour, winter white fur, capes and toeless heeled hiking boots. It is this endless cycle that sees the average British woman (again, if she even exists) spending Ôø°100,000 of her income over her lifetime on clothes. It should come as no surprise that the biggest ever pay cheque in British corporate history didn't go to a banker or an oil magnate but to Topshop owner Philip Green. He got $1.2bn from Arcadia, whose pre-tax profits in 2005 were Ôø°253m. Philip Green paid the Ôø°1.2 billion to his wife who is registered as living outside the UK, thus avoiding a Ôø°285 million tax bill. He has recently been appointed as an advisor to Cameron's government.
The third article in the Stitched Up series examines the real price of fast fashion – and who pays it? Are people who shop in Primark to blame for the plight of children in sweatshops and what can be done to take the slavery and environmental devastation out of fashion? Is our freedom of expression more important than other people's freedom and is being against fast fashion being anti-working class?
Tansy Hoskins is a writer, activist and co-organiser of the Mutiny event 'Fashion on Trial', which takes place in east London on 29 September.