Author

Date

5 April 2011

Type

Share button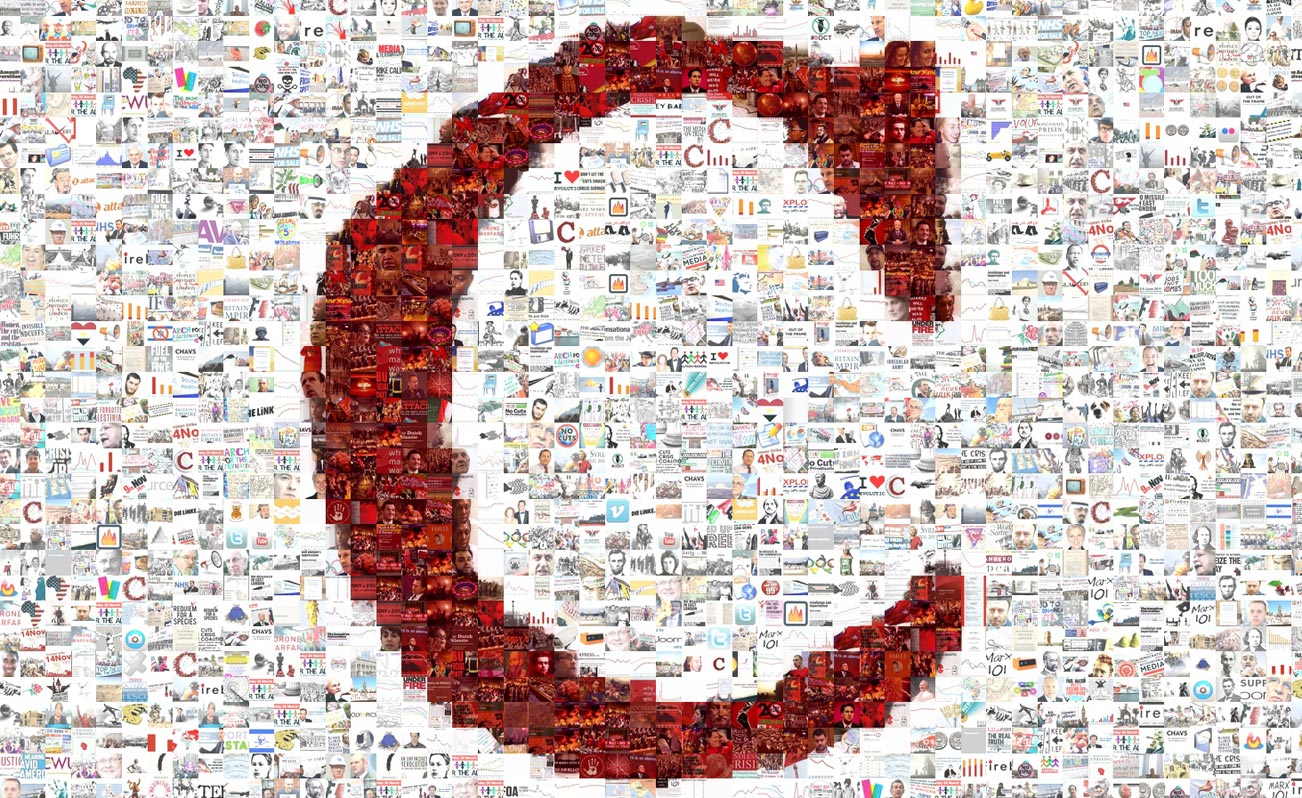 In this extract, Clare Solomon describes how the student mobilisation in late 2010, ignited by the NUS demonstration on 10th November, exposed the myth of student apathy.
The closing months of 2010 saw the sudden reappearance of the British student movement. In early 2009, a burst of around thirty-five occupations expressing solidarity with Gaza had marked a partial revival of student direct action and solidarity with an oppressed people. During 2010 the long-running occupation at Middlesex University, in defence of its philosophy department, and protests and occupations at a small number of other universities facing cuts, like Sussex, were signs that a student movement was in the making.
What emerged in November 2010 was on quite a different scale, with a truly national reach and mass participation, including FE and school students alongside university students. It's impossible to discuss each and every experience. But the stories you're about to read provide a snapshot of a political revival within the entire education system. This section provides testimony, facts and analysis from a wide variety of people, the majority of whom were participating in political direct action for the first time.
'Demolition 2010' was called for by the National Union of Students (NUS) with the support of the lecturers' University and College Union (UCU) for 10 November. For years, activists from the student left had tried to persuade the Labour-dominated NUS leadership to hold a national demonstration in defence of higher education. It was, after all, Blair and Brown who had decided to introduce tuition fees. But as long as New Labour was in power the NUS leadership was not inclined to organize any serious show of strength. This refusal to take on New Labour was disastrous. Had the NUS done so, we would have been in a much stronger position to take on the Tories and Lib Dems in 2010. At National Conference in April, mindful of the impending Browne Review of higher education funding (a review set up by New Labour), the argument was finally won. A motion was passed, and support for a national demonstration promptly backed by UCU and UNISON, the main union for support and administrative staff. The hope lurking in the back of bureaucratic minds was no doubt that a respectable campaign against likely funding cuts and fees hikes could be kept within the safe confines of official NUS politics – very much part of the trilateral consensus that permeates British politics today.
The arrival of a Tory-Liberal coalition government in May meant that there could now be a serious show of strength, safe in the knowledge that New Labour's boat would not be rocked. Significant NUS resources were, for once, poured into the mobilization, matched by the work of activists on the ground. The NUS leadership hoped for a pleasant stroll through central London to hear a parade of safely, implicitly pro-Labour speakers, before dispersing to letter-writing campaigns, or, more likely, passivity. Activists on the ground realized something bigger might be in the offing, and perhaps secretly began to hope that (say) a sit-down protest could be staged or a token breakaway march launched. The police and, it would seem, the government idly assumed that business would be much as usual – Metropolitan Police press officers insisted to journalists, the day before the demo, that 'no more than' 10,000 could be expected. The police, realizing the unpopularity of the Lib Dems among the student population, duly despatched a squad or two to guard their headquarters. Conservative HQ, sitting on the demo route at Millbank, was left virtually undefended.
November 10 blew all expectations away. At 8 a.m., 2,000 students from Scotland and Northern England settled down to a breakfast at the University of London Union (ULU). At midday, a 10,000-strong march of students from London colleges set off from ULU into the main demo – instantly politicizing a student institution notorious for its apolitical irrelevance. By 2 p.m., some 50,000 students were on the move, crammed in from Trafalgar Square to Millbank. Student apathy, fostered by New Labour tradition inside the NUS, had been the supposed rule. Students were simply not supposed to care about their own education. And yet here was the biggest student protest for generations. And here were thousands of sixth-form and FE students, protesting in unprecedented numbers against the scrapping of the Education Maintenance Allowance (EMA) – up to £30 a week paid to poorer students. And here, unbelievably, was an unplanned mass occupation of Millbank Towers. Tory HQ was almost entirely unguarded. A number of us walked into the reception and began chanting. Protestors flooded in behind us and into the courtyard. A crowd of around 5,000 crammed in, ignoring NUS stewards. It was this creative spontaneity that galvanized the public. Despite tabloid fury, a majority of public opinion was on our side.
Around fifty students made it onto the roof of the seven-storey building, including one wheelchair user who dragged himself up the stairs. They hung banners and sent text messages in solidarity with public-sector workers. And on the ground the atmosphere was electric: a combination of anger and complete disbelief at what was actually happening. It didn't feel 'radical', it felt inevitable. Around fifty police arrived, but this only added to the anger. Hostile gestures by both them and Tory staff inside the building provoked demonstrators, and before we knew it windows were being broken and fires lit to keep warm while we celebrated the rebirth of the student movement. Inside the foyer of another building we could see large TV screens showing live news coverage. How the media chose to represent the events shocked us. We saw dancing, they showed flames. We chanted angry slogans and danced; they showed repeatedly a couple of images or incidents which made the demonstration look like all hell had broken loose.
People felt liberated. In a moment of madness, a young, first-time demonstrator threw a fire extinguisher from the roof. He later received a jail sentence of thirty-two months, intended to make an example of him. A solidarity campaign has been launched for him and another seventy or so students arrested either on the demo or in a series of dawn raids after the media witch-hunt that followed.
With night falling, the crowd began to thin. We headed for post-demo celebrations at the London School of Economics. Spirits were high, though the magnitude of what we had done had not yet sunk in. The news was showing repeated footage of the day. And then we heard that the NUS president, Aaron Porter, condemned the actions of 'this violent minority'; 'despicable' he called them. To students at LSE and on campuses across the country, it was unacceptable for him to condemn his own members – that he chose to highlight an isolated incident of stupidity rather than explain the causes of the anger.
That evening I was invited on Newsnight, the BBC current affairs programme hosted by the combative Jeremy Paxman, with fellow guests Simon Hughes MP and Aaron Porter. 'Do you or do you not condemn the violence?' was the line of questioning. Of course, we would like to achieve our demands peacefully, but would we have even had the air-space if a few windows hadn't got smashed?
The support from the wider public has been overwhelming. This book includes examples of how wide that support is. Media polls range from 56 to 76 per cent in support of the students. We called on trade unionists to support us. A few brave lecturers' union representatives spoke out in our defence and received the almighty backlash of the media, with erroneous accusations that they endorsed 'violence'.
University students also spoke out in solidarity with each other. As students returned from the protests to campus, they discussed next steps. Occupations were argued for. The School of Oriental and African Studies in London won a union motion to occupy after a tense debate. Elly Badcock, in this section, explains how and why they did it, and how the fifty following university occupations became critical bases for the movement.
This was, as all those involved knew, and as all those cheering the students on now realized, only the beginning. The National Campaign Against Fees and Cuts (NCAFC), one of the existing left-led campaigns, had before 10 November called a National Day of Action for 24 November, anticipating it would be a way of keeping up momentum after the 10 November demo. NUS and education unions refused to back it, especially after the events at Millbank. However, we on the left were even more certain that it should go ahead. This was the first major demo that we had organized ourselves, without endorsement from the official movement in the shape of the NUS. After attacks and arrests of students on the 10 November, activists convened a London Student Assembly (LSA), aiming to provide coordination and support between groups and campuses. A start point of midday at Trafalgar Square – historically associated with political rallies – was announced on Facebook, and a Carnival of Resistance organized from ULU to the main assembly.
We invited Lowkey MC to organize an open mic, rather than a rally of speakers, in order to encourage younger students to engage in the speeches and take the lead. Reports from the Trafalgar Square meeting point explained how thousands upon thousands of mainly FE students began swarming. Every minute or two yet another group of young students arrived over the horizon, like the cavalry coming over the hills, from every corner. Each group, upon arrival, excited to see banners and flags all over the iconic statues and thousands of fellow students, ran into each other's arms, hugging, cheering and dancing.
Unfortunately, the police contained our Carnival at the mouth of Aldwych, en route to Trafalgar Square. The rear of the demo was forced down the Strand. Those who were waiting at the Square, meanwhile, were largely unaware that there was a feeder march on its way and, with a roar, headed down Whitehall before we arrived
Police lines moved swiftly. They kettled us – a method which the police call 'containment' – in the freezing weather, without food, water or toilet facilities, for nine hours. Students as young as ten were in attendance. Many were on their first demo. They were clearly not expecting to be kettled. The hours passed. Thank goodness for Lowkey and the sound systems: they kept the music and carnival atmosphere going right up to the end. A mass hokey cokey was started, and people danced all over the walls and statues to keep warm. Building works at the site had left a dug-out well which was filled with placards, newspapers and any bits of rubbish, and turned into a makeshift fireplace.
'Revolution', spray-painted on the walls by a first-time young protester, encapsulated the feeling among many of the crowd.
Towards the end of the kettle, police charged horses into the crowd, then denied they had done so – a lie exposed by YouTube footage. Some tell similar stories of police brutality. University of Manchester Students Union (UMSU) Welfare Officer Hannah Paterson said that, despite earlier student cooperation, police had knowingly 'charged horses into a crowd of peaceful students, some of whom were as young as twelve and thirteen'.
The NUS and UCU, once again, issued statements condemning student violence, which infuriated students – and indeed many sympathetic or outraged parents.
Yet it was the response from the rest of the country that revealed the true scale of the movement. From across the country, reports flooded in of student walkouts and protests of a size unseen for decades. The BBC estimated that 130,000 protested nationwide.
---
Student protest leader Clare Solomon launches her new book Springtime: The New Student Rebellions: Thursday, 7 April 2011, University of London Union