Author

Date

25 June 2020

Type

Share button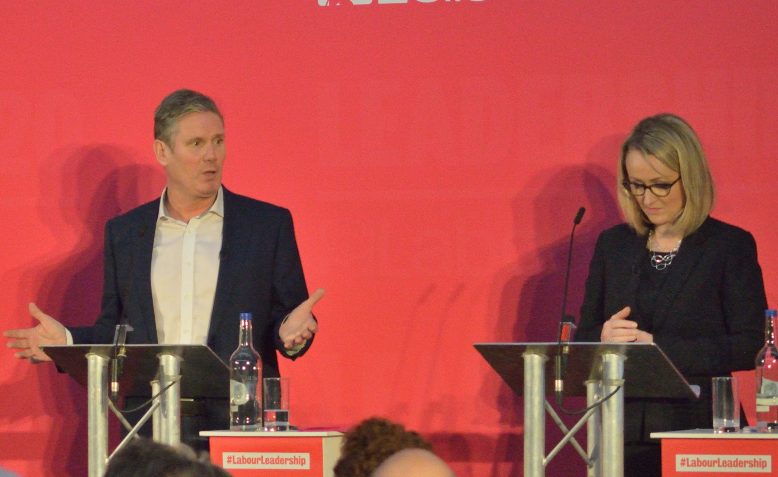 There can no longer be any doubt, Starmer is leading a witch-hunt against the left in Labour at a time when the Tories are in maximum disarray, writes Chris Nineham
The sacking of Rebecca Long-Bailey is indefensible. It can only be interpreted as sending another signal that Labour is breaking completely with its recent Corbynite past.
The feeble pretext was that Long-Bailey tweeted favourably an article in the Independent written by renowned actor Maxine Peake which suggested that the neck-kneeling tactics used fatally by US police may have been taught to them by Israeli trainers. As the Independent reports it is true that US police have gone to Israel for training. It is clearly not a conspiracy theory, and there is nothing remotely antisemitic about it. 
It is one more example of the way in which the adoption of the IHRA definition of antisemitism is leading to a situation in which critical references to Israel are regarded as antisemitic.
Most of the interview in the Independent was spent exploring Peake's left wing politics and support for Labour. Long-Bailey says she retweeted the article because it showed support for Labour and argued that people should stay in the party and support Keir Starmer, even though he represented a shift to the right in the party.
Her loyalty has been rewarded with astonishing vindictiveness and summary treatment by Starmer. 
Given the weakness of the case against her and the fact that the article had already been published on a reputable national news website it is hard not to conclude that the right has been waiting for an opportunity to force Long-Bailey, the last remaining Corbynite frontbencher, out of the cabinet.
Keir Starmer's supportive attitude to the business-driven easing of the lockdown, his back-peddling on a range of foreign policy positions including on Palestine, his refusal to back the NEU over school closures, and the widespread and often dubious use of antisemitism allegations against left wing figures all underline the sharp shift to the right in Labour.
The disgraceful treatment of Long-Bailey stands in sharp contrast to Starmer's failure to act at all against Labour party officials shown by the Labour Review to have conspired against Jeremy Corbyn and even sabotaged his election campaign.
There can no longer be any doubt, Starmer is leading a witch-hunt against the left in Labour at a time when the Tories are in maximum disarray. Anyone who stands up to him is likely to be attacked in similar ways.
We need to fight for left-wing politics and against the disgraceful misuse of claims of antisemitism. But there is no chance of winning the argument in Labour. The battle against the Tories needs to be taken to the workplaces, the communities and as soon as possible the streets.
Before you go
If you liked this article, please consider getting involved. Counterfire is a revolutionary socialist organisation working to build the movements of resistance and socialist ideas. Please join us and help make change happen.
Tagged under: