Author

Date

19 January 2018

Type

Share button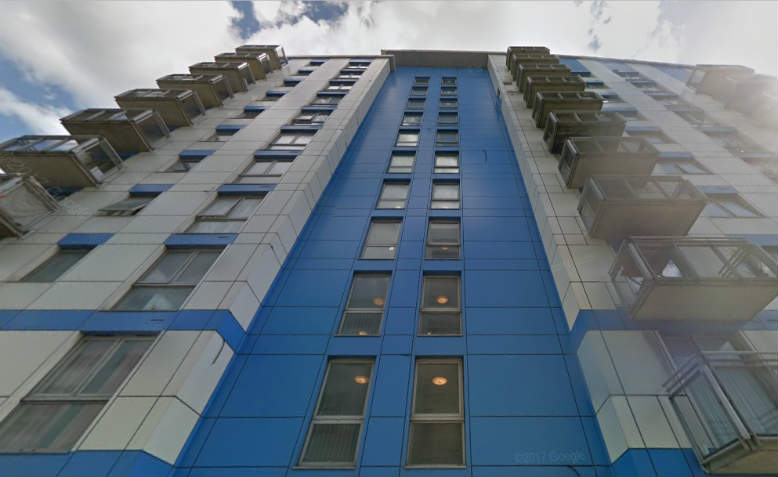 Freeholder forcing residents to pay £2m for their own safety is putting lives at risk by not removing Grenfell-style cladding from Croydon complex argues Shabbir Lakha
Residents of a housing complex in Croydon that was found to have similar flammable cladding to that of Grenfell Tower have been told by the freeholder that they will have to pay to change the cladding. The cladding on the Citiscape complex was tested in the aftermath of the fire at Grenfell and after it failed tests, the government told the property agent, FirstPort, that the cladding had to be removed 5 months ago.
But the freeholder, Proxima GR Properties Ltd refuses to accept liability and maintains that it will not begin works until it has received the £2m+ bill from the leaseholders (up to £31,000 per leaseholder). Because of the known fire risk, fire wardens are constantly patrolling the building at a cost of £4,000 per week which – based on the warning they issued leaseholders to pay now or face more "charges such as fire wardens or scaffolding" – will evidently also be pushed onto leaseholders.
The Landlord and Tenant Act puts the responsibility of necessary building works on the Freeholder – but who pays for it and what constitutes "fit for human habitation" is vague in the current legislation. But what Proxima should be doing is starting works to change the cladding immediately instead of risking people's lives by delaying the works. They can then claim insurance or make a claim against the developers, Barratts – not force residents to pay such an unreasonable amount of money for their own safety.
Labour has attempted to put forward a more clear and rigorous framework for this on two previous occasions – both quashed by the Tories. Backbench Labour MP Karen Buck, is once again attempting to bring these changes by amending the Landlord and Tenant Act and the Building Act which will include provisions that would make clear the liability of companies like Proxima or Barratts for building works that don't comply with Building Regulations. The Second Reading of this Bill will be heard in Parliament today, but given the Tories' record for filibustering and turning up en masse to vote down any changes to this legislation, how far it will get is yet to be seen.
And even if it does go ahead, it may be too late to impact this case which is due to be heard in front of a property tribunal next month. They may also make the same farcical argument that Unite Students did when 6 of their student accommodation sites failed cladding tests: that their other fire safety precautions mean they don't reasonably have to change the cladding. And in the meanwhile, residents have to live in fear that their homes are covered in flammable material.
The case of Citiscape is an unholy melting pot of issues with housing, health and safety regulations and of the private sector. Proxima GR Properties Ltd is owned by the offshore family trust of Vincent Tchenguiz, a Mayfair-based multi-millionaire property tycoon, and its net worth is estimated at £1.7bn. It's Director, Christopher Charles McGill and it's Secretary, Paul Andrew Hallam, are both active Directors/Secretaries of almost 200 companies – virtually the same companies, mostly registered at either 35 Park Lane (owned by Vincent Tchenguiz) or 302 Regents Park Road, which have a combined net worth of an estimated £3.3bn-£3.5bn.
Mr McGill also served as a Director of FirstPort Property Services in the past. FirstPort manages some 180,000 properties around the country and is the rebranded name of Peverel and its subsidiaries including OM, Solitaire and Cirrus, which have the proud record of conning pensioners, charging exorbitant fees, providing poor service and price fixing.
Vincent Tchenguiz, apart from owning up to 300,000 freeholds in the UK, being embroiled in multi-billion pound lawsuits over the failed Kaupthing Bank and kicking pensioners and families out of their homes in Huddersfield, is a Conservative Party donor along with his brother, sister and former brother-in-law. Together, they donated almost £500,000 to the Tories between 2004 and 2010 – that we know of.
Looking into the dealings of Vincent Tchenguiz and the companies he is involved in is like jumping down a never ending rabbit hole. What's clear though is how scandalous the way people like Tchenguiz have amassed their fortunes, their link and collusion with the political establishment, and how they trample on working people.
In the 21st Century, in the 6th richest country in the world, and after the Lakanal House fire 8 years previously, the Grenfell Tower fire should have never happened. The blame falls squarely on the Kensington & Chelsea Council and Tenant Management Organisation who deliberately chose to save £5,000 (despite their £274m surplus) on a £10m vanity project by installing flammable cladding and for wilfully ignoring the concerns of the residents; and on the Tory government that had a "bonfire of building regulations" when they came to power and who sat on the recommendations from the Lakanal House Inquest instead of acting on them.
But in the aftermath of this completely avoidable tragedy, that people can be told they need to cough up more than they earn annually just to be safe in their own homes is outrageous. The shady operations of multi-millionaires with illicit ties to Tory politicians cannot be ignored. They should not be allowed to profit from making people live in unsafe housing. The government should be forcing private landlords and developers to maintain homes that are actually fit for human habitation and to accept liability for rectifying the situation if they're not.
Under the Tories, this will not happen. Like we're witnessing with Carillion and with the NHS crisis, the Tories are ideologically wedded to selling off public assets and contracts to the private sector and reducing regulations on them as much as possible, even if it costs lives.
The crisis for the Tories is only growing, and more and more people are affected by their devastating rule every day. We need to organise on the streets and in our communities and workplaces for justice for Grenfell, to defend residents in buildings like Citiscape and to get rid of the Tories.
Tagged under: