Author

Date

26 October 2017

Type

Share button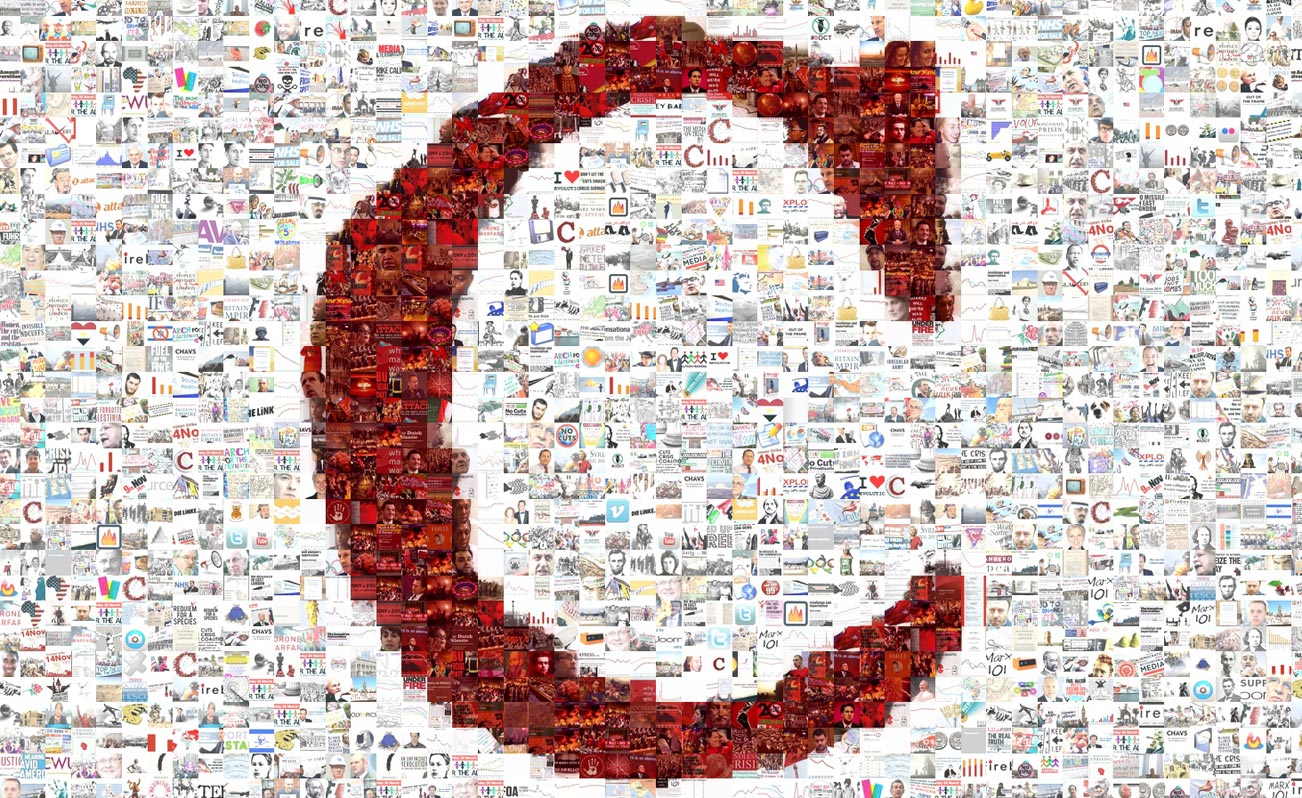 From the repeated attempts to pass the Muslim Ban to attacking NFL players, Trump is racist and is not welcome here argues Maz Saleem
The news of Trump's visit to the UK in early 2018 being downgraded to a 'working visit' was of course met with great delight from campaigners, like myself, in the UK. Trump feared the real threats of mass protests in the UK. With dozens of MPs and other leading figures expressing their opposition to a Trump visit at any point, and 10,000s of people pledging to protest, shows that mass protests will continue to oppose Donald Trump visiting the UK and protests do get results.
We have seen in Trump's short presidency that he is the most reactionary US President to date. Theresa May should not be allowing Trump a visit at all, after all two million Britons signed a petition opposing any visit. Theresa May should be ashamed of herself for allowing this to happen – although she may not even be around next year looking at the current political climate.
Far-right extremism & Islamophobia
Since Trump took office, more Americans have been killed by white American men with no connection to Islam or Islamic terrorism, yet Donald Trump's rhetoric and policies have solely focused on 'radical Islamic terrorism'. According to a joint project by the Investigative Fund at the Nation Institute and the Centre for Investigative Reporting, most terrorist groups in the US are right-wing extremists, not Muslim, based on 201 designated terrorism incidents within the US from 2008 to 2016.
The results: "right-wing extremists were behind nearly twice as many incidents" of terror related acts than with those identified as "Islamist terrorism".
In March 2017, James Harris Jackson, a 28-year-old white man from Baltimore travelled to New York City with the explicit aim of killing black men. He stabbed 66-year-old Timothy Caughman to death and was charged with terrorism by New York state authorities. In May, a 35-year-old white man from Oregon named Jeremy Joseph Christian harassed Muslim teenagers on a train in Portland. Three men intervened and Christian then stabbed and killed two of them and horrifically injured the third.
In August, a 20-year-old white neo-Nazi terrorist from Ohio, James Fields Jr, sped his car into a crowd of anti-racist protesters in Charlottesville, Virginia, killing anti-racist Heather Heyer and injuring at least 19 others. Most recently, Stephen Paddock, a 64-year-old white terrorist from Nevada, opened fire on a crowd of people at a country music festival in Las Vegas, killing 58 and wounding more than 500 people.
In fact, between 2001 and 2015, more Americans were killed by home-grown far-right extremists than by Islamist terrorists. But what will it take for Donald Trump to condemn far right extremism?
The President of the United States has had no trouble condemning Sadiq Khan or any form of alleged Islamic terrorism in the UK such as the most recent incident in Parsons Green. Trump was quick to immediately tweet for an enhanced Muslim ban and even Internet censorship. He actually became "Mystic Trump" by predicting that the perpetrator/s were already known despite Scotland Yard not having said so.
Notably with Trump, when it comes to white supremacists or other extremist individuals of a similar ideology, there is always a deafening silence. His words have been celebrated by white supremacists and opened the doors to far-right extremist groups. Following the marches from white supremacists in Charlottesville, when asked to condemn the actions of the far right, he responded:
What about the alt-left that came charging at, as you say, at the alt-right? You had a lot of people in that (the alt-right) group that were there to innocently protest, and very legally protest, the other group didn't have a permit. So I only tell you this, 'there are two sides to a story.
Trump has also never condemned Darwin Torres who was last week indicted for the rape and murder of Nabra Hassanen as she was heading to a mosque with friends in June. Nabra was visibly Muslim, black and a woman – all three of which are identity groups that experience daily violence, discrimination and marginalisation.
Her murder is a devastating reminder of what we already know: that Islamophobia is real and leads to violence and death thanks to institutional and governmental failings home and abroad.
Colin Kaepernick
In 1965, civil rights leader Martin Luther King Jr. took a knee during a march in Selma, Alabama. More than 50 years later, it has a new meaning after protests by National Football League (NFL) players. NFL players knelt while the U.S. national anthem played before games. The protest movement began when NFL player Colin Kaepernick refused to stand in 2016, saying that his protest was: "bigger than football. There are bodies in the street and people getting away with murder."
He was referring to the fact that many police officers involved in high-profile killings of black people do so with impunity. The killers of Tamir Rice, Alton Sterling, Eric Garner, Terrence Crutcher, Philando Castile and Freddie Gray have all gone unpunished. They either were acquitted or were never charged with a crime at all
Sadly it seems many are more dedicated to order than to justice, offended by kneeling during the anthem and not by racism and modern-day lynching. Including U.S. President Donald Trump who said any protesting player is a "son of a b*tch" who should be fired.
Let that sink in.
We should all 'take a knee 'at any given opportunity in solidarity with Colin Kaepernick and all black lives killed in US by killer cops. Black lives matter today, tomorrow and forever.
Muslim Ban
Since becoming President, Trump has been issuing outrageous executive orders, including several attempts to impose a Muslim ban. The latest version of the ban, his third attempt, was revised several times but stopping people entering the US mainly from Muslim-majority countries, it is still a Muslim ban at its core.
Like the two attempts before it, the order was defeated in the courts before it could come into effect. Successfully, two federal judges this week issued a second halt on the latest version of Trump's entry ban temporarily, explaining that the president's own comments throughout his campaigning and on Twitter convinced them, that it was no doubt a ban on Muslims. The latest ban was barring various types of travellers who are citizens of Syria, Libya, Iran, Yemen, Chad, Somalia, North Korea and Venezuela.
Trump is doing his best to ban immigrants from the very countries the US has played a huge role in destabilising and destroying. The US and UK governments for over 15 years have got away with droning, bombing and invading, and the same group of people they actually want to ban today. They are still today bombing Syria, Libya, and Yemen. Iraq, Afghanistan and sending drones into Pakistan and Somalia. Trump has continued these bombing campaigns.
Independent based monitor group Airwars has claimed that the war on ISIS under Trump's short 10 months presidency has doubled the civilian death toll compared to Obama.
He might have been blocked in court again, but he is not going to stop trying, and indeed he has been able to get away with a partial ban since January and has issued new measures blocking refugees from 11 countries for another 90 days.
The hypocrisy and outrageousness of Trump's inhumane ban is not only Islamophobic, bigoted, and offensive; it actually sent shock waves through the world and prompted mass protests all over the globe when it first came to light.
The extensive rise of Islamophobic attacks has risen to unprecedented levels home and abroad. This is why it is vital we continue to speak up and challenge the racist rhetoric politicians and the mainstream media is constantly pushing out.
Standing up to Trump
We should be proud that Trump's visit to the UK has been reduced to 'just' a working visit. This is a good outcome as it shows both Donald Trump and this Tory government are afraid of the protest movement 'Stand Up To Trump' that will still engulf him.
Donald Trump's presidency has been marked by a rise in the politics of racism, Islamophobia, antisemitism, misogyny, homophobia, war mongering, climate change denial and attacks on human and workers' rights. These politics, and the policies that follow will deepen poverty and inequality and should not ever be rewarded by our government by welcoming Donald Trump.
Theresa May should just resign on the simple fact for inviting him against the wishes of the majority of people in the UK. Jeremy Corbyn warned Theresa May about the outcome if she invited Trump. He spoke for millions when he said Trump not welcome.
There is today another super power in the world and it is made up of Muslim, Christian, Jew, Black and white, LGBT, women, young and old. We are the majority and reject the politics of hate and division. Our message is of unity and hope and we will all out be out on the streets protesting in our tens of thousands when Trump arrives in 2018: join us.
Tagged under: