Author

Joseph Daher

Date

24 August 2011

Type

Share button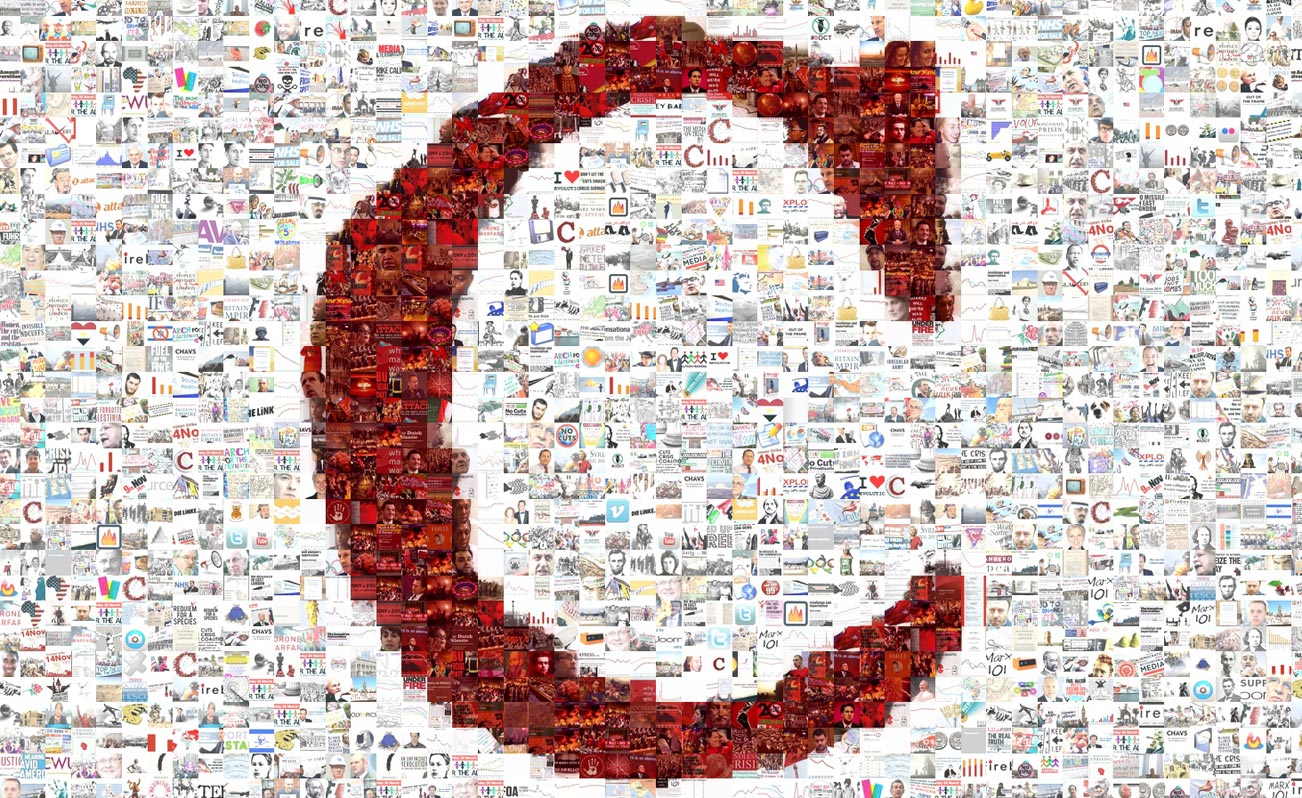 Control of Libya's oil will be one of the main issues for the Libyan people and the future of the country – and it must be used to benefit people in Libya and not imperialist and corporate interest argues Joseph Daher.
The continuing NATO intervention in Libya has been driven by a number of political and economic factors, one of which is the aim of securing control of oil supplies. That means establishing security over major fields, pipelines, refineries and ports in the country.
Libya's former top oil official Shokri Ghanem, who defected from Gaddafi's government in May, says that some Libyan oil output will restart in a few months, but it will take up to 18 months to return to pre-war levels.
The Libyan rebel oil firm AGOCO has declared that it is technically ready to start oil output in its two eastern fields, with capacity of 250,000 barrels per day (bpd). Security forces hired from the former Libyan army are already at the fields. The firm is waiting for clearance to start production.
Some analysts report that oil service companies, which continued to pay their Libyan crews through the war, say there was relatively little damage to oil facilities during the NATO bombing campaign, led by the US, France and Britain, which started in March. But the resumption of large-scale exports will depend on how quickly repairs can be made to the Ras Lanuf, Melitah and Es Sider oil export terminals, and on how successfully a new government can secure fields and pipelines in areas with comparatively strong support for the old regime.
The leader of the Interim Transitional National Council (ITNC), Mustafa Abdul Jalil, recently thanked the international community as a whole, singling out those countries that had been especially supportive of the ITNC. We can now expect close relations between the ITNC and those Western countries centrally involved in intervention.
Qatar, whose special forces had trained the ITNC's "Tripoli Brigade", could expect closer ties and privileged access to Libyan resources in the future, while the ITNC may be less enthusiastic about trade with Russia, China and Brazil, who generally supported a negotiated end to the uprising. All three countries have large oil companies that are seeking deals in Africa.
China urged Libya to protect its investments and said their oil trade benefited both countries, after a Libyan rebel warned that Chinese oil companies could lose out after Gaddafi was toppled. About 75 Chinese companies operated in Libya before the war, involving an estimated 36,000 staff, according to Chinese media. Since then, however, Beijing has courted Libyan rebels by hosting their leaders and sending envoys for talks.
Russian companies, including oil firms Gazprom Neft and Tatneft, also had projects worth billions of dollars in Libya. Brazilian firms such as Petrobras and construction company Odebrecht were also in business there. Aram Shegunts, director general of the Russia-Libya Business Council, concedes that Russia now expects to lose out economically in Libya.
The Turkish energy minister said that Turkey wants state-owned oil and gas exploration company Turkiye Petrolleri (TPAO) to resume oil exploration and production work in Libya if security is established. TPAO has interests in six Libyan oil wells.
Analysts and industry observers have said Italian-based Eni and French company Total could emerge as the big winners in post-war Libya due to their countries' heavy support for the rebels.  Italy's Foreign Minister Franco Frattini says that staff from Eni have arrived to look into a restart of oil facilities in the country's east. French president Nicolas Sarkozy, meanwhile, invited the head of the ITNC, Mustafa Abdel-Jalil, to Paris for consultations.
Italy has in recent years relied on Libya for more than 20 percent of its oil imports. France, Switzerland, Ireland and Austria all depended on Libya for more than 15 percent of their imports before the fighting began.
The strong support from Qatar as well as oil trader Vitol, neither of them producers in Libya before the war, may also guarantee a chunk of reserves going to new players.
The conquest of Libyan oil by foreign countries and big corporations will contradict the ITNC statement made in March that affirmed its commitment to ensure oil revenues will be allocated to the fulfillment of the economic, social, and cultural rights of the Libyan people,  such as increased spending on education, health, and other social services.
The International Monetary Fund (IMF) once congratulated the Gaddafi regime for its process of economic liberalisation, like selling off national resources including oil and gas. The effects of such neo-liberal policies were among the main reasons the Arab revolutionary movements rose up in Tunisia, Egypt, Libya and elsewhere. They impoverished the majority while enriching a small minority in power.
The oil question will be one of the main issues for the Libyan people and the future of the country. Libyan oil must benefit people in Libya first and not imperialist and corporate interests.