Author

Neil Faulkner

Date

19 October 2011

Type

Share button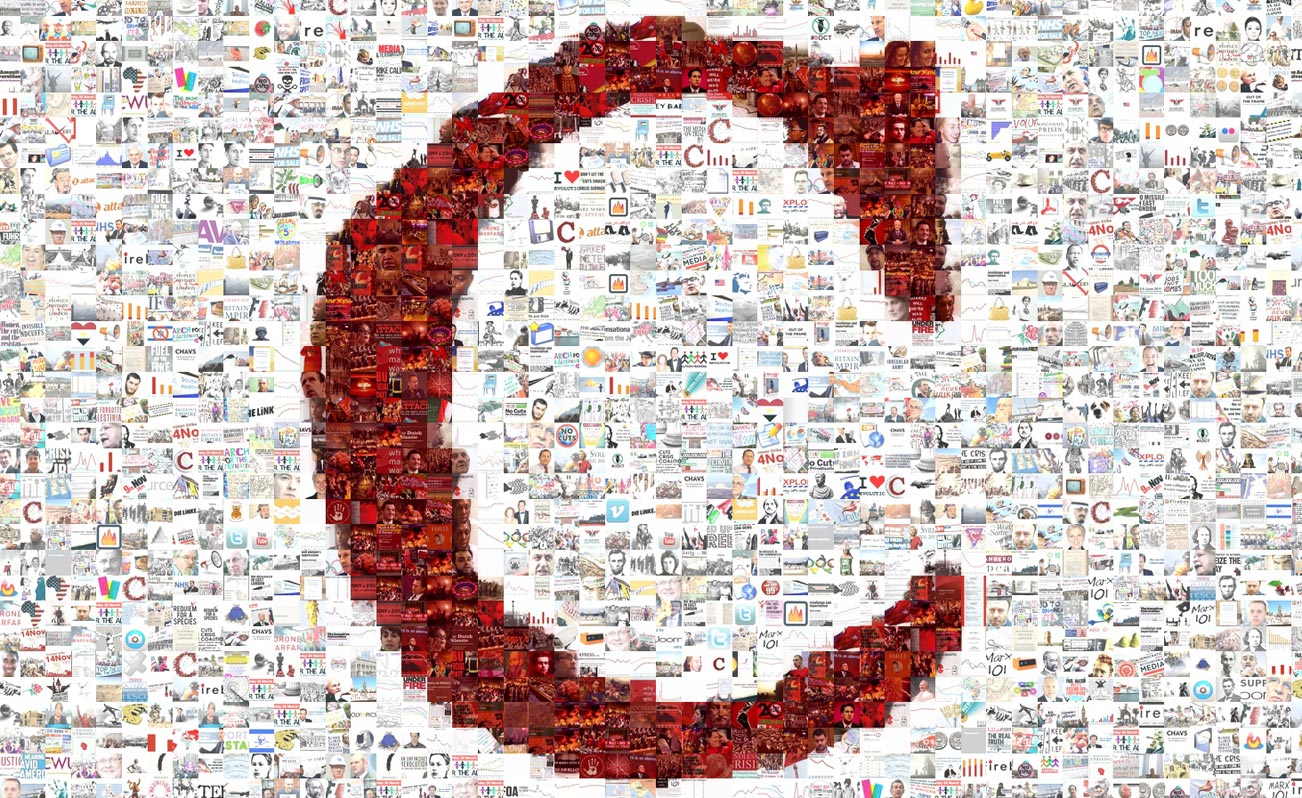 Construction workers protesting against wage cuts were joined by activists from Occupy London on the picket of Balfour Beatty's construction site at Blackfriars.
'No ifs, no buts, no building worker cuts' was the chant as 50 activists from the Occupy London campsite marched behind the Coalition of Resistance banner from St Paul's to Blackfriars to join 150 electricians picketing the Balfour Beatty construction site. Workers and activists linked arms in an effort to block the gates, and at one point surged across the main road.
Rank-and-file workers have been mounting regular Wednesday morning protests for over a month against attempts by eight major companies to tear up agreements and drive down wages by 35%. 'Is bread being reduced by 35%?' asked one worker. 'No, so why are our wages?'
The sparks have been joined by growing numbers of supporters, now including today's strong contingent from among the 200 or so protesters who have been camped out at St Paul's since Saturday's 4,000-strong demonstration. Joshua Virasami, speaking for Occupy London, was warmly received.
On 7 December, workers will be presented with take-it-or-leave-it new contracts. Instead of electricians being paid a skilled rate, they will be redefined as 'installers' for most purposes, putting them on a par with semi-skilled agency workers.
The sparks on the protest were in doubt about why it is happening and what the implications are. 'It's the recession,' said one. 'They think they can get away with it. The directors want more profit. It's just an opportunity for them.'
With major 10-year contracts in the pipeline, Balfour Beatty and other construction giants want to break resistance now so they can boost profits in the future. They are already raking it in. Balfour Beatty made £50.5 million in profit last year, and CEO Ian Tyler was paid a cool million in salary, bonus, and stock options.
If the Joint Industrial Board (JIB) agreement is wrecked, there will be a race to the bottom on the construction sites. Balfour Beatty and other companies outside the agreement will drive down rates on their sites and undercut their competitors. Wage cuts will become general as inflation eats into living standards.
There is mounting frustration at union inaction. Unite is backing the protests, but it has only just announced a strike ballot, and there is still no news on which sites will be balloted and when.
The protests – up to 500 strong – have shown the will to fight among a determined minority. There are cracks appearing on the other side. MJN Colston, one of the eight RIB companies, has told its workers it will respect the agreement.
But the argument needs to be carried among the majority who are still working. The temperature is rising on the sites, but momentum will be lost without strike action soon – especially with the 7 December deadline looming.
Good news is that the sparks plan to join the student demonstration to the City on 9 November. Workers, students, and activists need to link up in a single, united, national movement against the cuts. That is the way to overcome the fragmentation and division fostered by the bosses and the Con-Dem government.
Tagged under: