Author

Bryan Simpson

Date

23 October 2013

Type

Share button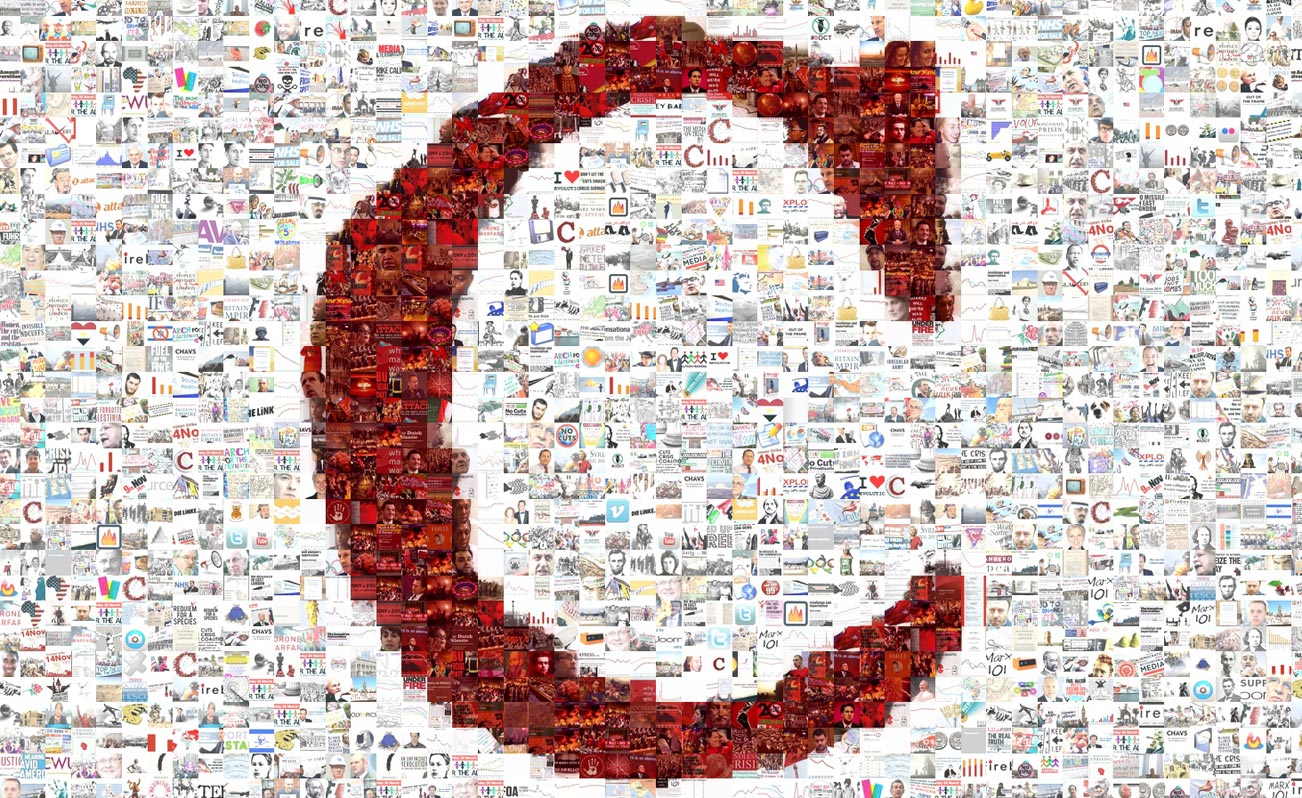 Hundreds of workers will lose their jobs and the refinery will stay closed unless the workforce accept scathing cuts to their pay, conditions and pensions. Bryan Simpson, Unite shop steward, responds
Back in July, as the [unfounded] allegations against Unite activists in Falkirk West permeated the mainstream media, the Chair of the local CLP there – Stevie Deans, was suspended by his employer, Ineos, pending an investigation into his trade union and political activities.
Following an intervention from Unite which culminated in an impassioned meeting of over 400 of his colleagues, Ineos were forced to back down and he was reinstated the following day. When the HR manager reported back to the Ineos Executive that, following his thorough investigations, there was no case to answer, he was reportedly told that that wasn't the right answer and was ordered by his boss, Jim Ratcliffe, to intensify his investigations into Stevie Deans political activities.
Of course, such political activities had never been a problem for Ineos management in the past when they would attempt to use Stevie's influence to arrange lobby meetings with government ministers. His political activities only became a problem when they involved the political radicalisation of his workforce and the wider constituency in which he lived.
In spite of HR confirming there was no evidence against him and his suspension being lifted, an entire firm of lawyers and private investigators have since been brought in by Ratcliffe to pour over Stevie's emails and communications, many of which will be private and confidential. Their job is to find the slightest shred of evidence which suggests that Stevie has used his work computer for political purposes; something every trade unionist would surely be guilty of.
The defamation of Unite and the demolition of collective bargaining rights
The victimisation of Stevie Deans, as vicious as it was, has always been a ploy orchestrated by Jim Ratcliffe to force Unite into a bitter dispute aimed at breaking one of the strongest industrial branches in Britain. As well as serving his own financial interests in pushing down costs, a victory over the workforce at Grangemouth would serve the wider interests of those wishing to reshape the landscape of British industrial relations, tipping the balance of power even more in favour of the employer. Such a victory over Britain's biggest union would give the Tory-led coalition carte-blanche to push through 'reforms' which seek to diminish the collective bargaining rights of the most vulnerable workers.
Jim Ratcliffe went after Stevie Deans for two reasons. Firstly, as the lead shop steward on site he thought he could decapitate the unionised workforce, weakening their confidence to fight-back against the cuts to pensions which he failed to push through so miserably back in 2008, when Unite struck against the removal of their final salary scheme.
Secondly, as Unite Scotland's leading activist; Stevie Dean's victimisation is part of a concerted effort, devised by Cameron's lobby tsar – Lynton Crosby and fuelled by the likes of Daily Mail editor- Paul Dacre to defame the most progressive trade union in Britain. As far as the latter two are concerned, Unite has the potential (both in terms of political message and resources) to unify whole swathes of our class against their ideological mission to re-shape Britain into a laissez-faire country with little to no protection for working people either by way of social security or collective bargaining.
The very fact that both the Scottish government and the mainstream media appear to have taken Unite's side in this dispute is a gauge of the extent to which this strategy of defamation has backfired catastrophically for Jim Ratcliffe, who has decided to take the nuclear option. By voluntarily closing the refinery, locking out the staff and proposing completely unreasonable demands which include an indefinite no-strike commitment and a personal apology from Unite; Ratcliffe has tried to force Unite's hand in initiating a protracted and unpopular dispute.
On Wednesday, Unite's leading shop stewards at Grangemouth refused to be backed into that corner and called off the strike. This decision followed the disclosure of leaked documents from an Ineos Executive meeting back in March which proved that Ratcliffe had been planning for a strike in November. Despite being vindicated by everyone from the Police to the Labour Party; Stevie Deans involvement in the Falkirk West story gave Ratcliffe the excuse he needed to go after the company convenor – an action he assumed would provoke Unite into escalating the dispute unnecessarily.
Such is his arrogance and complete contempt for the concept of consultation and collective bargaining; he has by-passed the union and gone straight to the 1,300 strong workforce in 'town hall style' meetings where he has used the aforementioned inaccuracies about the sites financial situation to scaremonger staff into signing away their pensions and collective bargaining rights. As well as being a complete breach of the business partnership agreement, this process has ignored the 60 shop stewards who were elected to represent the workforce.
The true state of Grangemouth finances and the links to fracking
Yesterday, the Swiss tax exile and billionaire told shareholders in London that should workers refuse to accept his proposed cuts he will be forced to close one of the UK's biggest energy producers, citing the company's financial "distress". However, figures obtained by Unite have shown that since purchasing the site from BP in 2006 Ratcliffe has front-loaded PetroIneos with hundreds of millions of pounds of debt in order to both avoid tax and make the company appear financially destitute, putting in a much worse financial state than before.
Ratcliffe's primary aim has always been to use Grangemouth to fuel a new shale gas plant with which he will seek to dominate the – as of yet – untapped British fracking market. The only things standing in his way are Unite and a grant from the Scottish Government (which is still forthcoming). You only need to look at who is set to gain from such an investment; including George Osbourne's Father-in-law Lord Howell and Cameron's PR Guru; Lynton Crosby, who both lobby on behalf of the fracking industry,to understand why the Tories have such a vested interest in seeing Ratcliffe win this battle against Unite.
The case for nationalisation
The announcement this morning that the petrochemical site is to be closed down with 800 jobs lost and the refinery will only stay open if workers agree to sign up to the attacks on their pay and pensions should force the hand of our union, and of the Scottish Government.
The fact that over two-thirds of Unite's 1,000 members (or half of the workforce) refused to be badgered into an agreement which would decimate their conditions is a clear mandate to reject Ratcliffe's proposals outright, demand that the refinery is re-opened in the immediate term and lobby the Scottish Government to take the whole of the plant into public ownership. It's vital that the Petrochemical and Refinery parts of the workforce are not divided now: neither part of the workforce should have to live under the tutelage of Ratcliffe after his completely irresponsible actions. He's shown himself to care not one jot about the workers or the wider impact on Scotland's economy.
Unite should initiate a leverage campaign to force Ratcliffe's hand; utilising our strength in the wider Chemicals sector to target Ineos subsidiary companies (both domestically and internationally). We should also be looking to see what can be done in conjunction with our members in the Road Transport Commercial sector in order to prevent fuel deliveries being used by Ratcliffe to prolong the dispute.
As Alex Salmond admits that they are currently looking for a buyer for Grangemouth, all eyes are now on the Scottish government to see whether it will intervene to overthrow Ratcliffe's one man dictatorship over Scotland's energy supply. In support of Salmond's remarks, Unite General Secretary Len McCluskey touches on the key point regarding public ownership:
"Jim Ratcliffe's behaviour has exposed a dreadful frailty at the heart of our energy supply, which is that one man's power and wealth can hold our government and citizens to ransom.
Our politicians now need to step up. Our public utilities cannot be run by those indifferent to considerations of social responsibility."
As Network Rail, British Gas and soon the Royal Mail will serve to testify, we cannot rely on any private enterprise to run our public utilities for the benefit of the people who depend on them or the workers who work there. They will always put profit before people; CEOs before workers and will always prefer imposition over negotiation. The simple fact is that these utilities can only be operated in a "socially responsible" manner if they are taken into public ownership and nationalised. Given John Swinney's comments on Radio Scotland in which he expressed the need for Grangemouth to stay in private hands, the argument for nationalisation has to be won. And it should not just be the petrochemical part that is taken over: do we want to leave this man in charge of the refinery that is the lifeblood of the Scottish economy? As Ian Bell pointed out in the Herald today when making the case for public ownership:
"It would be entirely approriate for Mr Swinney to consider public ownership. In fact, if the SNP is right about the future of the North Sea and the Norwegian model for handling such a resource, a publicly-owned refinery and petro-chemicals site would be a Scandinavian solution."
As one of the strongest and most progressive voices in Scottish society, our union should be making it clear to Alex Salmond that if he is serious about guaranteeing the future of Scotland's only oil refinery and petrochemical plant and ensuring the livelihoods of its workforce, he would remove Grangemouth from the stranglehold of one man and place it in the hands of the people of Scotland.
Bryan Simpson is a member of the ISG based in Glasgow and is a leading shop steward in the Finance Sector for Unite the union. He is also the Young Member's Observer on the Executive Council of Unite.
From Comuuniqué