Author

Date

12 January 2017

Type

Share button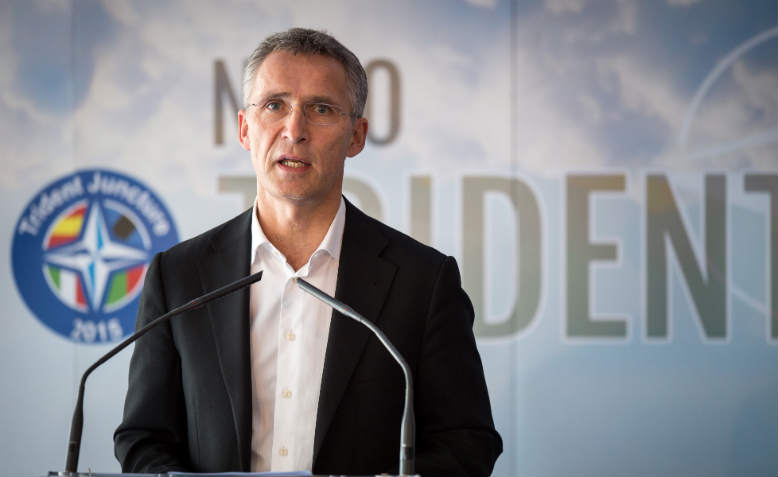 The manoeuvres in Poland continue Nato's expansionist policies in eastern Europe
This week we are witnessing another example of politicians and military figures talking peace but preparing for war. A thousand US troops have arrived in Poland as part of a 4000-strong deployment, its largest since the Cold War and brought forward to predate the inauguration of Donald Trump. The move is being driven by a decision at the Nato summit in Warsaw last year, itself reflecting the expansionist politics of Nato vis a vis Russia. Since the end of the Cold War, a major Nato policy has been eastward expansion right up to the borders of Russia, incorporating within its membership all the eastern European countries which have signed up to the EU since 2004, and demanding Nato membership as a future condition of membership.
It also reflects the desires of the very right wing governments in Poland and the Baltic states who have been at the forefront of pushing for a more aggressive Nato policy against Russia. Britain is part of the deployment across eastern Europe, sending 800 troops to Estonia. In addition, Germany is expanding its military role, hence a growing support for militarism there. In addition to US troops there are hundreds of US armoured vehicles and tanks in Germany to be transported to Poland and elsewhere. Already the troops have brought in bags full of US flags for grateful Poles to wave, as though the troop manoeuvres are some sort of liberation for the people of Poland, rather than back up for its increasingly right wing government.
These manoeuvres will not de-escalate tensions with Russia. They are not designed to. Instead, they mark the escalation of Nato policy over recent years. When the Cold War ended, the agreement between the west and Russia was that Nato would not expand eastwards beyond the reunited Germany. The opposite has happened. The escalating tensions with Russia should be of concern to everyone. This is not to imply any support whatsoever for Putin or his policies but it is to recognise that Nato is pursuing an aggressive policy, not a defensive one.
It is also to recognise that anti-Russian sentiment in the west is probably greater than at any time since the height of the Cold War. The furore in the US over Trump's relations with Russia must surely be seen in part as an attempt to prevent him from any closer relations with Russia – a position in which he is quite isolated within the Republican party. In Britain in recent months, there have been scares over Russian planes and ships near British territory. Yet it is widely acknowledged that there is no immediate or even medium term threat of Russian invasion in Eastern Europe. The danger is that increased troop movements can lead to much greater tensions, possibly accompanied by accidents or misunderstandings which can lead to conflict.
Jeremy Corbyn's spokesman was surely right therefore to caution over the latest troop deployments when he talked to journalists yesterday. "Jeremy has said repeatedly that he has lots of criticisms of the Russian government, both in relation to what has happened in the Middle East and domestically. But what we don't want to see is a ratcheting up of tensions between Russia and the west, as has been taking place. We want talks and engagement to wind down military tensions, particularly on the Russian/Nato border and in the Middle East."
Who could argue with that? Well apparently, the shadow defence secretary Nia Griffith is 'livid' about it. She shouldn't be. Labour has spent far too long following the line of the Ministry of Defence (Griffith went on a trip to Estonia with the MOD) and of right wing commentators in supporting wars. Yet the record is appalling. The Middle East is in part destroyed after Iraq, Libya and Syria, and Afghanistan remains mired in war. Meanwhile the tensions across Europe are worsening. The people who brought us the past wars are the same as those urging further military intervention now.
One reason Corbyn has been elected twice as Labour leader is his opposition to such wars and his concerns for promoting peace rather than war. Unfortunately, the record of many Labour MPs is nowhere near as good. They have shown recently over debates on Chilcot and Saudi Arabia an unwillingness to confront their past mistakes and a blind commitment to supporting all wars.
With a Trump presidency beginning next week, the world is in dangerous and uncharted waters. Labour politicians should not be arguing for increasing instability. Nor should they view British troops in a sabre-rattling exercise in Estonia as doing anything useful. In addition, given the huge crisis over the NHS and care, surely this money could be far better spent.
Tagged under: