Author

Date

15 January 2014

Type

Share button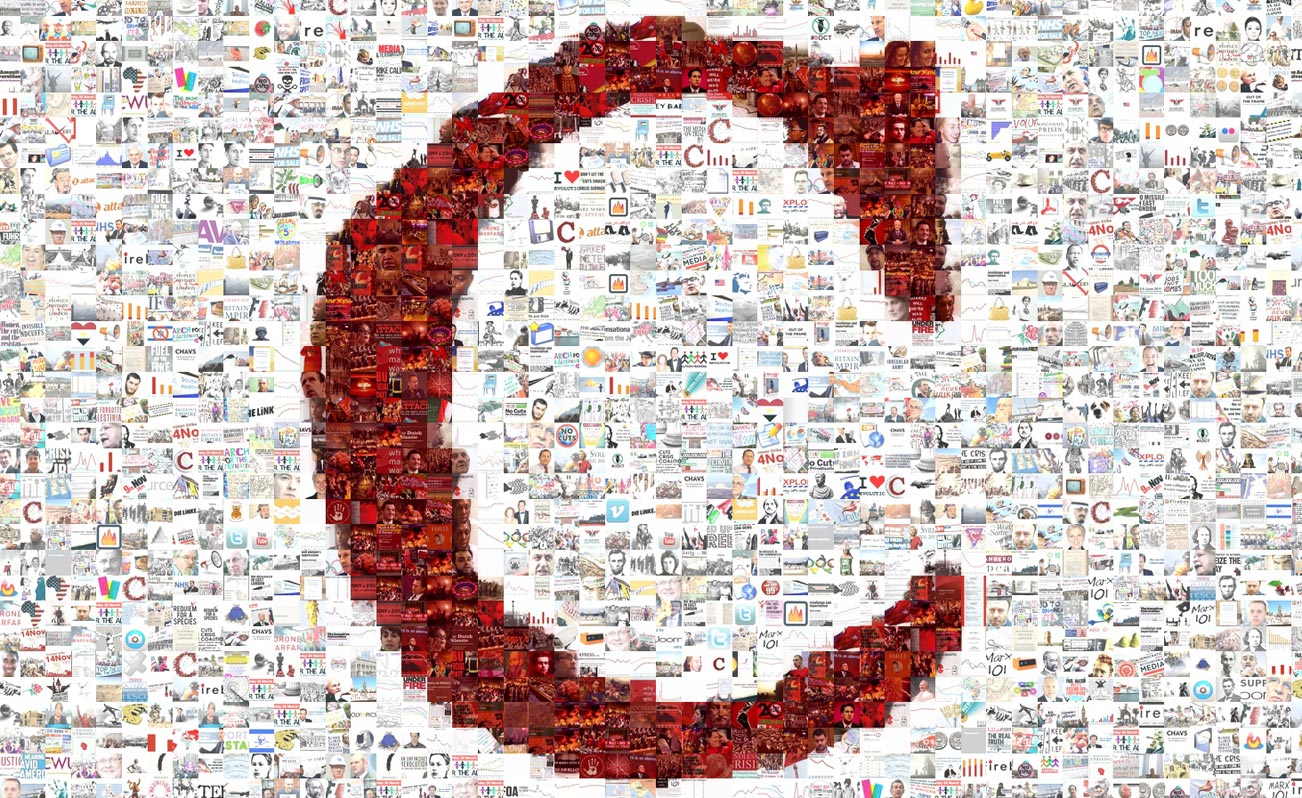 Following the jury's tragic decision in the Mark Duggan case, Peter Stäuber looks at institutional racism in Britain
11 January 2014, Tottenham police station
The police are trying to keep a low profile. The vans that are customary at such protests are conspicuously absent, and there are rather few officers present. Those who are here must be feeling a bit uneasy. 'Fifteen years ago today, we came here to burn this station down', says Stafford Scott to a crowd of several hundred people. 'And the family of Roger Sylvester said 'Don't do it'. We want to go down the justice route. We want justice for our son.'
Today, another family of a man killed by the police is looking for justice. While 30-year-old Roger Sylvester died in 1999 after being restrained by eight police officers, 29-year-old Mark Duggan was shot dead by a police marksman in August 2011. But more than two years after his death, the inquest jury has just found that he was killed 'lawfully', even though they did not believe the police's account that he was holding a gun when he was hit by the bullets. Friends and family, who have called today's vigil at the police station, vow to keep fighting for justice. Most people who came here today find the jury's reasoning confusing, to say the least. Scott, a campaigner and friend of Duggan's family, calls it 'perverse'.
Back in December, as the inquest was going on, a conclusion of 'lawful killing' seemed rather unlikely.
3 December 2013, Royal Courts of Justice
Nothing much is happening on the four big TV screens in Room 76. A lawyer is standing in a courtroom and interrogating a witness. The image quality is mediocre, and the anonymous witness is out of view of the camera. But all eyes in the room are glued to the screens. What Witness B says is explosive.
It's the penultimate week of the inquest into the death of Mark Duggan. The family still don't know the exact circumstances of his death and the reason he was shot. The police maintain that the officers believed Duggan was armed and that the killing was therefore lawful. But the police's version of events leaves many questions. How did the gun end up on the grassy patch next to scene of the shooting? Was the victim first shot in the arm and then in the chest, or was it the other way round? Family and friends of the victim, most of them dressed in black, have come to the Royal Courts of Justice today, hoping that the inquest will shed some light on the circumstances of Duggan's death.
The testimony of Witness B, one of the few people who saw the shooting, has been awaited with much anticipation. As he takes the witness stand, he flatly contradicts the police's account. He tells the inquest that Duggan did not hold a gun in his hand, and that he was surrendering as he was shot. 'I have said that from day one, and I will always say that, it did look like a phone, and he had his hands up like that', says Witness B. The audience in Room 76 does not seem too surprised, but they are clearly outraged. 'This is fucking MURDER!' tweets Stafford Scott.
6 December, 2 Southwark Bridge
A group of around 30 people gather in front of the Crown Prosecution Service (CPS) on Southwark Bridge. They hold up a long banner that reads 'United Friends and Family Campaign – No More Deaths in Custody'. Among the protesters are friends and family of Azelle Rodney, who was shot dead by police in north London in 2005; Jimmy Mubenga, who died at Heathrow in 2010 after security personnel pinned him to the floor for half an hour; and Sean Rigg, who died in police custody in Brixton in 2008. In none of these cases did the CPS bring charges against the officers involved, even though their actions were condemned by independent inquiries.
When it comes to prosecuting the police, the protesters say, the CPS does not act – especially if the victims are black. It's the day after Nelson Mandela passed away, and Marcia Rigg, Sean's sister, holds up a picture of the South African freedom fighter, reminding the crowd that the fight against racism is not over. 'No justice, no peace – charge the killers now!' the protesters chant.
Routine discrimination
The last – and only – successful prosecution of a British police officer involved in an unlawful killing goes back decades. In 1971, two policemen were sentenced to several months' imprisonment after harassing a black man over months and eventually beating him to death. Since 1990 almost 1,500 people have died in police custody or in policing operations, among them 199 black and minority ethnic people who have died in suspicious circumstances. In each year from 2001 until 2009, the victims included a disproportionately high number of people from ethnic minorities, in some years almost twice their share of the population. No police officer has ended up in prison.
Prominent cases like that of Azelle Rodney or Mark Duggan catch the nation's attention for a while, but discrimination against black and minority ethnic people in the British legal system is usually much more routine and rarely makes it into the headlines. A recent report by the Equality and Human Rights Commission concludes that stop and search has declined overall in the past three years, but that nothing has changed about the targeting of minority ethnic communities. Asian people are still twice as likely as white people to be stopped and searched, while black people are six times as likely. Her Majesty's Inspectorate of Constabulary found that most police forces in England and Wales misuse their stop and search powers and thereby damage their relationship with the communities they are policing and undermine their legitimacy.
The effectiveness of stop and search, meanwhile, is highly questionable: Each year, 1.2 million stop and searches are carried out, but only 9 percent lead to an arrest. If the police do find somebody who is offending, black people are once more at a disadvantage. For example, if you are caught with cocaine in London and you are white, you will probably receive a caution, while a black person is likely to be prosecuted. And once a person from a minority ethnic background is to be sentenced, the odds are again stacked against them. A recent report by the Ministry of Justice shows that black offenders are more likely to be sent to jail, and that 'Average Custodial Sentence Length (ACSL) for indictable offences has been higher in all years between 2009 and 2012 for offenders from a BAME [Black, Asian and Minority Ethnic] group compared with those from a White ethnic group.'
Another way in which BAME youth are disproportionately impacted is the application of joint enterprise laws. According to campaigner Gloria Morrison, police and the CPS use these laws in order to secure convictions in gang-related crimes when they are 'unable or unwilling to gather evidence, including forensic evidence, that will prove categorically which individual is responsible for the crime.' She says that this has significantly contributed to the breakdown of trust between young black people and the police.
A predisposition to convict
Lee Jasper, co-chair of Black Activists Rising Against the Cuts (Barac), thinks that racism in Britain is getting worse. The 55-year-old son of a Jamaican father and an Irish-Sierra-Leonian mother, is a long-time activist for ethnic minority rights and a former advisor to Ken Livingstone on equality. 'Institutional racism used to be an inconvenience, but you had got used to it', he says. 'Today, it has become unbearable. Racist profiling amounts to a harassment of the black community.'
Why has this happened, when elaborate studies like the Guardian's 'Reading the Riots' have shown that widespread antipathy against police, especially among black youth, was among the main causes of the riots? For Jasper the reason is at least partly to be found in the government's austerity policies: 'The public sector cuts include cuts to the number of police officers on duty, and this leaves them less able to tackle crime.'
According to an investigation by the Bureau of Investigative Journalism, the consequences of policing cuts are indeed quite dramatic: they have resulted in 12 percent fewer officers since 2010 and 24 percent fewer support staff. This has left 'many in the force feeling over-worked and a number of officers […] reported that police morale was at an all time low.' But, as Jasper explains, the main victim of reduced numbers of police officers is the black community: 'They have to meet their crime reduction targets, and the police respond by targeting black youth because they understand that regardless of the evidence, courts have a predisposition to convict black suspects.'
Meanwhile, efforts to combat institutional racism were abandoned many years ago. In 2005, the Home Office decided to abolish the Stephen Lawrence Steering Group, which was set up in 1999 to oversee the recommendations of the Macpherson report to tackle institutional racism in the police. Jasper says that this has given the police the 'green light to forget the lessons of the Macpherson Inquiry and not concern themselves with fairness.'
'Criminality pure and simple'
Around the same time, the political climate changed in the wake of the terror attacks of 9/11 and the London bombings in July 2005. 'Since then, policing has changed significantly, particularly in terms of stop and search', says Harmit Athwal from the Institute of Race Relations (IRR). 'It was used as a deterrent rather than as a useful policing practice. And at the nub end of this were young people in deprived areas – black and white.' The shooting of Mark Duggan was the trigger for many of these young people who were fed up with the policing meted out to them, says Athwal. But after the riots, the impulse of the political establishment and large parts of the mainstream media was to represent the outbursts as 'criminality pure and simple', as David Cameron put it.
Rather than re-engage with the community, the authorities decided to resort to 'a militarisation of English policing along the lines of that already practised in Northern Ireland', writes Liz Fekete, the chair of the IRR (see: 'Total Policing: reflections from the frontline', Race & Class, January 2013). She draws parallels between the portrayal of those areas of Northern Ireland that used to be depicted as breeding grounds for 'murderous Republicanism' and the stigmatisation of residents of Broadwater Farm in Tottenham – where a riot broke out in 1985 after a black woman died during a policing operation – as inhabitants of a lawless zone, prone to gang violence and anti-police hatred.
So far, around 250 residents of Tottenham have been arrested in connection with the London-wide police operation into the 2011 riots, Operation Withern. 'It is expected to last until 2014, cost at least £33.5 million and involve the scrutinising of over 40,000 hours of CCTV footage to track down everyone involved', writes Fekete. According to the Metropolitan Police, the conviction rate for those charged in connection with the riots is around 86 percent, and there have been over 1,000 custodial sentences.
Ken Hinds, a gang mediator in North London, told the BBC that community relations have deteriorated in the past two years. 'I believe things have got worse since the riots. The police and courts threw everything at convicted people and giving them massive sentences, even if they took a bottle of water, but we still haven't found out who killed Mark.'
At the same time, it has become harder in recent years to get information as to how a person died in custody. In particular, cuts to legal aid have made legal redress less accessible, writes Fekete, while anti-terrorist laws and the 'national security' agenda have further entrenched the growth in state secrecy. In the case of Mark Duggan, this culture of secrecy has meant that the 31 officers present at the scene of his death refused to be interviewed and instead answered questions in written form. They also tried to withhold from the coroner evidence about police decision-making on the day, due to the sensitive nature of the police operation. The chairwoman of the Independent Police Complaints Commission (IPCC) has criticised the way the police have conducted themselves during the investigation and described the process of questioning the officers as 'profoundly unsatisfactory'.
9 December 2013
The IPCC has re-opened its investigation into the death of Sean Rigg. In 2012, an inquest jury found that police used unnecessary force as he was pinned down for several minutes after collapsing in Brixton police station in 2008. In March last year, two serving policemen and one retired policeman were arrested on suspicion of perverting the course of justice during the inquest. The IPCC writes that it 'will determine whether to recommend any disciplinary proceedings against the police officers, and whether there is evidence that should be considered in relation to potential criminal proceedings.'
8 January 2014
A few hours before the inquest jury in the Mark Duggan case delivers its conclusions, media report that the Metropolitan Police want to be able to use water cannons on mainland Britain's street from the summer. In a letter to Home Secretary Theresa May, London Mayor Boris Johnson, who supports the plans, writes that this is a direct result of the 2011 riots: 'Following the disorder in August 2011, both the Metropolitan Police Service and Her Majesty's Inspectorate of Constabulary stated that there are some circumstances where water cannon may be of use in future.' Water cannons have previously been used in Northern Ireland, but never on mainland Britain. Following a consultation, the home secretary will make a decision next month.
11 January, Tottenham police station
'We do this because we have to', says Stafford Scott. 'We do this because we have no choice. We do this for our children. We do this for our future.' Mark Duggan's aunt Carole calls on the IPCC to conduct a proper investigation into her nephew's death. 'They know they didn't do a thorough job because they were investigating their own people – 65 percent of IPCC members are ex-police, and I believe that's why Mark did not get the justice he should have got.' As the vigil comes to an end, the family of Mark Duggan release white doves into the Tottenham sky.