Author

Nadine El-Hadi

Date

4 October 2012

Type

Share button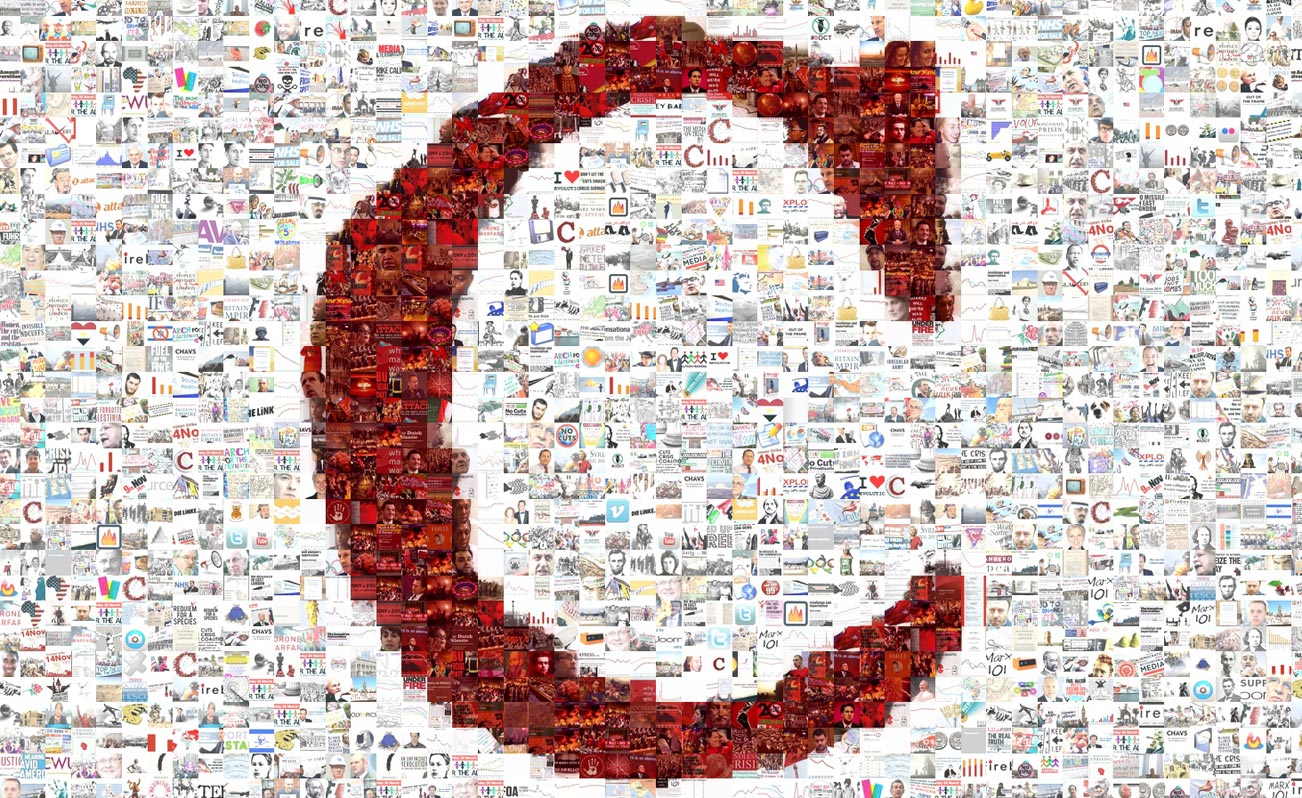 Sarah Irving's new book is a sympathetic but not uncritical account of a crucial figure in the past and present of the Palestinian liberation movement, finds Nadine El-Hadi
Sarah Irving, Leila Khaled: Icon of Palestinian Liberation (Pluto 2012), ix, 155pp.
Female militants are often viewed through the lens of their gender, as discourse emphasises and seeks to draw out their femininity. From American environmental activist Judi Bari to Palestinian suicide bomber Wafaa Idris, gender becomes a central part of the story in a way that it does not for men who carry out similar acts. A 2008 BBC article entitled 'Just married and determined to die', about Gazan militant Umm Anas, is an example of the way in which coverage of women who commit acts of violence is sensationalised and approached through their femaleness, their seemed incompatibility with violence. In contrast, details such as the marital status of their male counterparts is rarely cause for comment.
Leila Khaled is the most high-profile and recognisable female Palestinian militant; the iconic image of her holding an AK-47 and wearing a keffiyya adorns many a wall. Yet, whether depicted as hero or villain, her femininity is often also remarked upon. In a 2001 interview for The Guardian, this famous photograph is described through highly gendered language: 'the gun held in fragile hands, the shiny hair wrapped in a keffiah, the delicate Audrey Hepburn face refusing to meet your eye … beauty mixed with violence'.
Khaled, born in Haifa in 1944 but exiled to Lebanon during the Nakba in 1948, shot to notoriety in 1969 when she hijacked a plane headed from Rome to Athens, on a mission for the Popular Front for the Liberation of Palestine, or PFLP (a left wing organisation founded in 1967). Khaled and fellow commando Salim Issawi ordered the pilot to divert to Damascus, after first flying over Haifa so she could catch a glimpse of her home town. Once at Damascus, the passengers were released and the plane was partially blown up on the ground. Six plastic surgeries later, done to conceal her now well-known face, she hijacked a second plane in 1970. This time, on board an El Al flight heading from Amsterdam to New York, all did not go to plan and her partner, Nicaraguan-American Patrick Arguello, was killed and Khaled captured. The pilot made an emergency landing in England and Khaled spent time in a London jail. She did not face charges, however, and was released as part of a prisoner exchange.
This is the part of Khaled's life with which most are familiar, but despite her prominent role in the armed struggle she has since then moved into the political arena, as an activist and leader of the General Union of Palestinian Women (GUPW) and member of the Palestinian National Council (PNC).
Sarah Irving's biography Leila Khaled: Icon of Palestinian Liberation tells the story of this quite extraordinary life, from refugee of the Nakba to PFLP commando to social and political activist. She weaves Palestine's recent history into her narrative, through her subject's perceptions of and involvement in key moments of the Palestinian struggle (such as Black September and the Oslo Accords, to which Khaled was opposed). As well as the larger resistance movement which Khaled has been part of for many years, she also looks at her personal battles and tragedies, such as the assassination of her sister, who was mistaken for her.
Irving considers Khaled's role as a female icon, examining both the way in which international media have portrayed her (often commenting on her 'Garboesque' appearance, intrigued by the 'girl terrorist') and the criticism that her use of 'male' methods of violence has afforded her by some feminist writers. Robin Morgan, for example, is quoted as writing of Khaled that she 'had not survived being female' (p.8).
Irving also looks at her role as a figure of resistance in Palestinian society and points to 'the chasm between the respect given to high-profile women militants such as Khaled, and the multiple oppressions which face women in a patriarchal society which is also a largely refugee community and/or living under military occupation' (p.90). This examines competing and overlapping nationalist, leftist and feminist agendas, and the question of whether social oppression should be addressed before the Israeli occupation and the national question. Khaled's position on this is clear: 'Now which one is more dangerous? The one who puts you in prison or the one will not allow you to choose your partner?' (p.102).
The portrait that Sarah Irving presents is sympathetic, without crossing over into hagiography, giving an intimate portrayal of commitment and resistance over many decades, one that is based on extensive interviews with her subject. She is not wholly uncritical either, and raises questions of Khaled's legacy in terms of her role in associating Palestinians with violence. 'Before they became associated with suicide bombings as an instrument of struggle, Palestinians were irrevocably linked with terrorism', and, acknowledging those who support the right of Palestinians to take up arms to defend themselves, she adds '[others] see the use of high-profile violence as playing straight into the hands of the Israelis, and as obscuring the grind (and often non-violent resistance) of the day-to-day survival of those Palestinians living under occupation' (p.7).
It is, however, important to note the climate of the late 1960s. The Arab armies had just been crushed and humiliated in the 1967 war, dashing hopes that they would liberate Palestine, and Israeli Prime Minister Golda Meir had declared in 1969 that 'there was no such thing as Palestinians'. The need to push Palestine onto the international stage was a pressing one and, whatever criticisms of her tactics there may be, Khaled's hijackings certainly achieved this. As she herself put it: 'I always said we were forced to do it … before, nobody heard our screaming from the tents' (p.36).
This is, all in all, a readable and accessibly written book, packing an impressive amount of material into less than 150 pages, and is a rare resource for those who want to know more about the life of this fascinating and complex Palestinian icon.