Author

Clare Sambrook

Date

14 April 2010

Type

Share button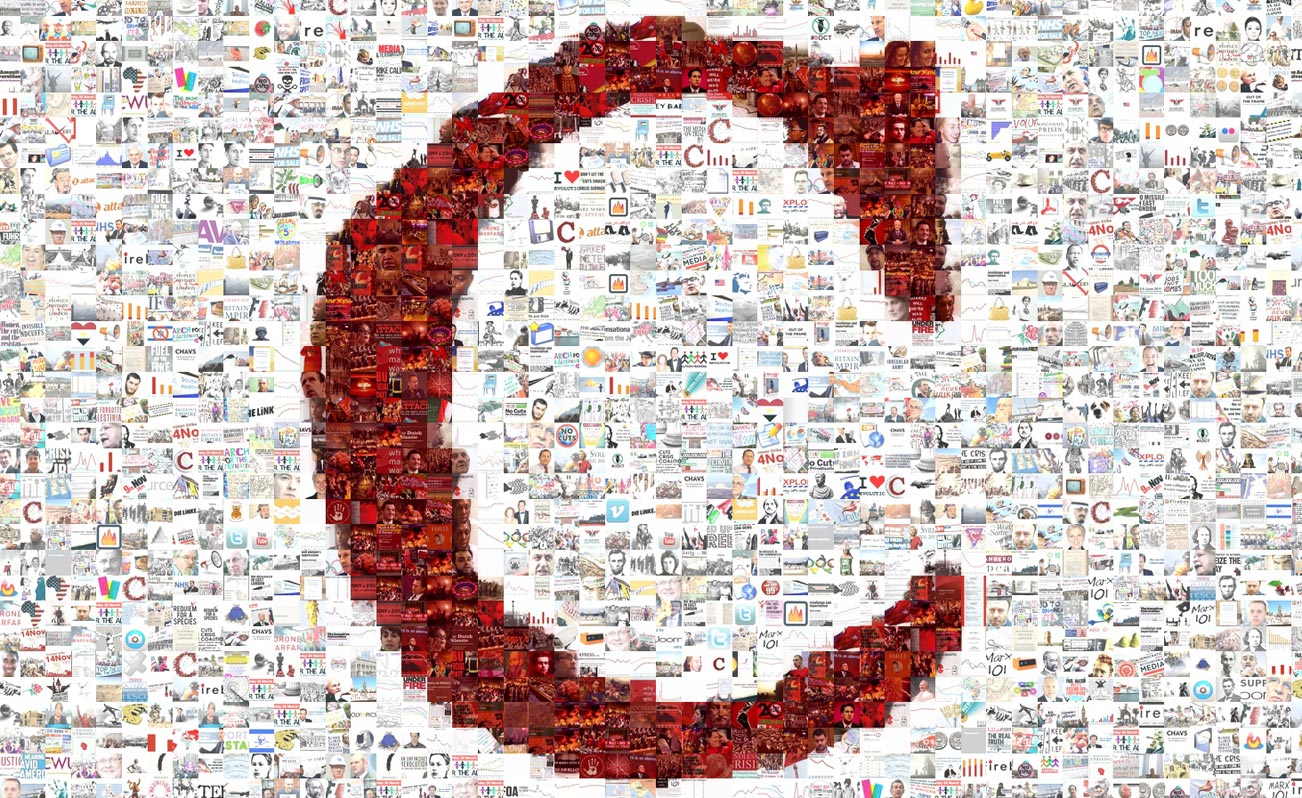 At the bustling Counter Terror Expo in London's Olympia this week they are giving top billing to the security industry's favourite politician. 'The most experienced cabinet minister of modern times', they call him: Dr John Reid.
Home office colleagues say Reid 'Äî Labour hard man, former secretary of state for health and defence, and home secretary 'Äî is the minister who brought business in from the cold. These days relations are warm and cosy. Marketing their wares as vital to the war on terror, while dreaming up everyday applications for intrusive high security kit, Reid's friends have quietly advanced deep into the public sector 'Äî running schools, GP clinics and police investigations.
Out of government but still a serving MP, Reid has been taking £50,000 a year from G4S 'Äî the Group 4 Securicor giant.
He has been hosting 'business breakfasts', and talking up the scary threats and looming crises 'Äî cyber attacks, pandemics, global warming, energy shortages, mass migration 'Äî that spell opportunity to his friends.
(They've made him honorary professor at the shadowy new Institute of Security and Resilience, at University College London; staff aren't allowed to say whether industry is paying the bills.)
Life is good for G4S whose annual revenues have doubled to £6 billion in the past five years. Last month they picked up contracts for guarding foreign office buildings in the UK and in Afghanistan. They can afford to pay chief executive Nick Buckles (pictured) £3,835 every day.
G4S 'Äî slogan 'Securing Your World' 'Äî runs prisons, secure training centres and immigration centres including Tinsley House, where last year an asylum seeker who had been forcibly arrested and locked up, let go, arrested and locked up again, got predictably distressed 'Äî she was only ten years old 'Äî and tried to strangle herself.
Former Ghurkas-turned G4S personnel train British soldiers in mine clearance and ambush drills as part of their (increasingly outsourced) training before deployment to Afghanistan. John Whitwam, the former lieutenant colonel managing privatised Ghurkas, explains: 'On Monday and Tuesday, they would be wearing Army uniform or dressed as the Taliban, by the end of the week they would be working elsewhere in G4S.'
Taking over core public services, G4S people monitor 12000 electronically-tagged offenders, run hundreds of police and court cells, tackle anti-social behaviour and transport half a million prisoners every year — as well as doing things like covert surveillance for insurance companies.
They are aggressively expanding the market for intrusive high security kit, touting number plate recognition technology to retailers so they can tell how frequently customers drop by.
They're installing CCTV in schools 'Äî giving parents 'an added sense of security' 'Äî and more cameras in shopping centres, harvesting information about how we shop.
They're promoting biometrics to help employers catch workers trying to cheat the clock-in system.
Their newest division screens and vets employees, not just at recruitment, but all through their working lives.
That's G4S, 'Securing Your World'.
All sorts of questions spring to mind. Do we want our world secured this way? What on earth was G4S doing locking up that little girl? Is the rise in surveillance evidence-based? Or is it Nick Buckles and his mates chasing five grand a day? Whose interests has John Reid been serving all these years?
And . . . are environmentalists so very dangerous that G4S had to deploy Ghurkas 'Äî battle-hardened in Iraq and Afghanistan 'Äî to protect 'sensitive utilities' ahead of last year's London Climate Camp? Were they serious? Or was that a sales-boosting stunt?
G4S has even got a 'police business unit', whose managing director said late last year: 'We have a team of 30 of our guys in one force on a major investigation right now, practically doing all of the roles except that of the senior investigating officer.'
Does that make us feel secure? Or would we rather have real police officers, trained for public service?
G4S isn't the only gigantic security company doing surprising things.
There's Serco, 'Bringing Services to Life' and misery to thousands of children who have passed through the company's Yarl's Wood detention centre in Bedfordshire.
Business is brilliant. Shortly after celebrating record annual results 'Äî profits up 30 per cent to £177 million 'Äî chief executive Chris Hyman ( £3,233 every day) spent one recent bright spring day down at Silverstone, test-driving his team's Ferrari F430 ahead of the new racing season.
Besides locking up asylum seekers 'with respect and understanding', Serco brings its 'deep public service ethos' and 'commercial know-how' to defence, transport, civil government, science, the private sector and, with rising excitement, education and the NHS.
They have got an awful lot under corporate control.
Serco trains RAF helicopter crews, helps run the National Nuclear Laboratory and the Atomic Weapons Establishment.
They sell intelligence systems to law enforcement agencies including the National Crime Squad and the tax-man.
They help police forces connect intelligence with number plate recognition in systems so fast and flexible they can easily adapt to new police powers.
Serco supplies the rising numbers of covert surveillance vehicles that police forces demand, builds and runs prisons and youth offender facilities, monitors electronically tagged offenders, enforces curfews.
They're running state schools in Bradford, Walsall, Stoke-on-Trent, they've got their fingers on 3,500 Sure Start children's centres.
They provide out-of-hours GP services in Cornwall, employ 'community matrons' in Newham, they manage stacks of PFIs and will take more than £250 million from the NHS over the next ten years for pathology services alone.
They've got 7000 security-cleared staff working on 'significant elements' of the government's counter-terrorism strategy.
And guess who has won the freshly privatised cabinet office contract to run the Emergency Planning College at Hawkhills in North Yorkshire? Yes. From Friday, Serco controls the training of the people who would take charge during emergencies and disasters when the Civil Contingencies Act — the one with all those alarming arbitrary powers — kicks in.
'The challenges we face are unprecedented,' says Serco. 'They call for a seamless, holistic approach to security and civil contingency.'
Yikes.
For someone who gets so much business from the UK government, Chris Hyman seems surprisingly unruffled by the election. 'We have very significant business with local authorities,' he told CNBC's business channel earlier this year. Regionalisation, 'has gone very well with us.'
And anyway, 'It's pretty much, we work for the civil servants really. There's not much that we do that has to go through Parliament for decisions.'
If that's the case, then we must rely on civil servants to fight our corner should conflicts arise between the interests of society and the security industry.
Conflicts like this one, maybe.
For years, doctors working among asylum seekers noted disturbing numbers of injuries to people being moved about by private security companies. Two years ago, doctors and lawyers from Medical Justice published a report about it — called Outsourcing Abuse.
The government asked former Northern Ireland police ombudsman Dame Nuala O'Loan to make independent inquiries. Reporting last month she said there was, 'inadequate management of the use of force by the private sector companies', and made 22 recommendations for change.
The civil servant nominally in charge of the companies is Lin Homer, chief executive of the UK Border Agency. Responding to O'Loan's criticisms, Homer spoke not a word against her commercial partners. She saved her reproach for the doctors and lawyers who had brought these troubling matters to light. Their offence? 'Seeking to damage the reputation of our contractors'.
Clare Sambrook, novelist and journalist, is a pro-bono co-ordinator of End Child Detention Now. This article first published on Open Democracy.
Notes
Except where links are shown, all the information is drawn from company websites: Serco www.serco.com; G4S www.g4s.com. Clare can provide all links on request.