Author

Caroline Day

Date

28 November 2012

Type

Share button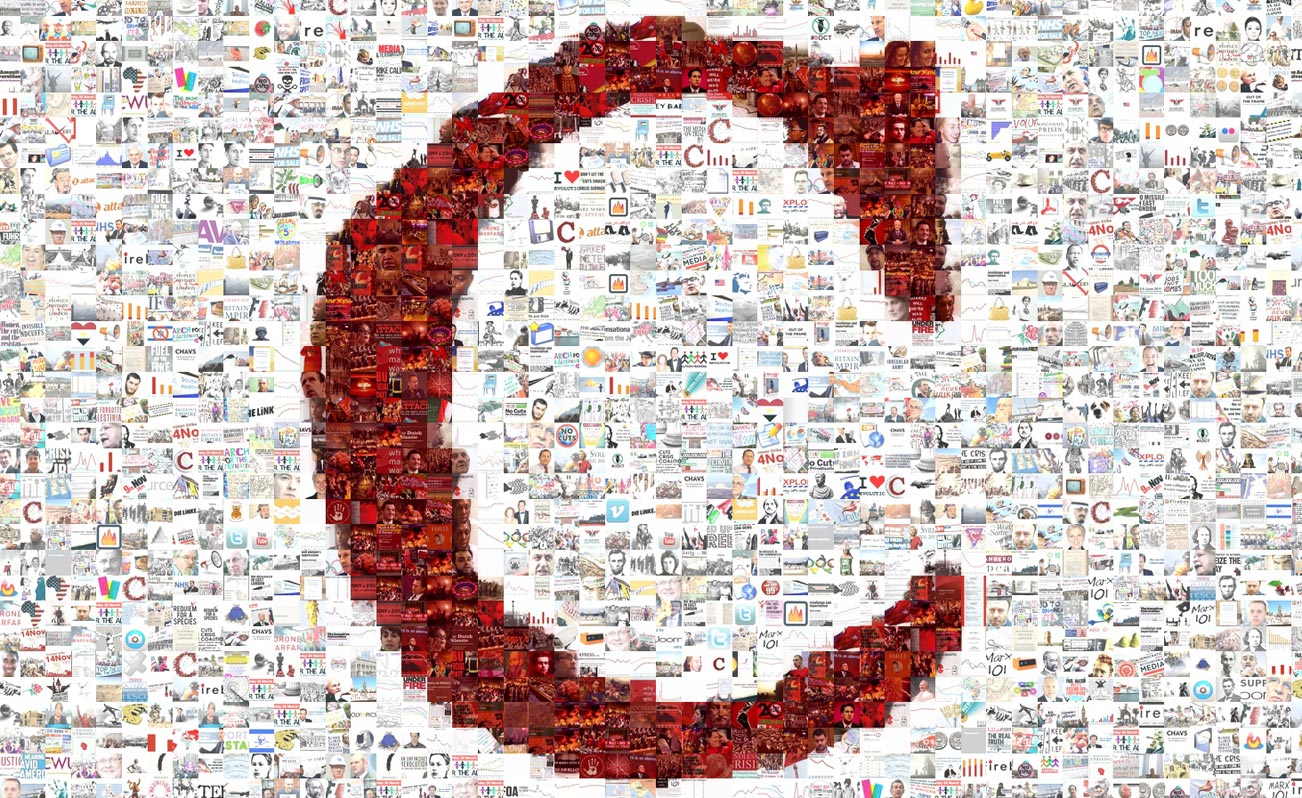 North London councils are considering Veolia – a company complicit in the expansion of illegal Israeli settlements – for a multi-billion pound contract. Caroline Day reports on the campaign to stop them
Veolia is guilty of grave misconduct in the course of its business – in providing vital services to the Israeli settlements and therefore abetting Israeli war crimes in occupied Palestine. It also has a perilous financial standing and an appalling health, safety and environmental record that should concern any resident of north London.
Yet the North London Waste Authority – made up of elected representatives from all seven north London boroughs – is considering it for a colossal multi-billion pound waste management contract.
Prevented from speaking
As I arrived for last week's Hackney council meeting, I was heartened to see a large gathering of local people from the No 2 Veolia action group protesting at the shortlisting and possible selection of Veolia. In contrast, just two Zionists appeared to wave Israeli flags and shout 'Support Israel! Support Veolia!'
I was meant to be addressing the meeting. The speaker of the council introduced the deputation as planned, but whilst I was sat ready to give my speech inside the council chamber, an unprecedented cross-party procedural motion was tabled by Conservative Cllr. Linda Kelly and seconded by Labour Mayor Jules Pipe. This claimed that my deputation should not be heard at council.
I was forced to leave the chamber without having uttered a single word, despite having submitted a delegation that was approved at every level of council procedure. The legal officer for Hackney Council advised the councillors that the delegation was legitimate.
The councillors chose to ignore this and voted for the motion. All Labour councillors were whipped, meaning that to vote against the motion would have resulted in suspension from the party.
The council has since issued a joint statement which I would like to respond to here. Below you will find the full text of my censored speech, which I will also send to all the 57 councillors who were prevented from hearing it last night.
Spurious arguments
The Council statement begins "at Wednesday night's Full Council meeting, the Mayor and councillors of all three political groups voted not to receive a deputation from a group wishing to raise issues concerning NLWA."
Councillors are responsible for representing the interests and concerns of their constituents. Their voting decision on the huge £4.7bn waste management contract being considered should be guided by what is best for the people of their boroughs.
The constituents of the boroughs concerned should have a right to address their elected representatives on matters that affect them, such as who handles their waste and how £600m of taxpayers money, including their own, is spent by each borough on such an undertaking.
"Elected members felt that to receive the deputation could give the incorrect appearance that they were open to lobbying on procurement issues and would be in turn be prepared to lobby an external organisation about its procurement."
It is important to distinguish between secretive lobbying, which regularly has detrimental consequences for the public interest – and takes place behind closed doors (often on behalf of powerful vested interest groups who seek to gain financially from the result of decisions) – and the right of a local constituent to put forward views on important ethical, environmental and financial matters in a public forum and on behalf of concerned residents.
"Elected members also said that it was inappropriate for Full Council to debate what is intrinsically an international political issue which the local authority is in no position to resolve."
Can the councillors and mayor Jules Pipe explain to me how Veolia's dire financial situation and the risk this poses to the taxpayer who will foot the bill in the event that the company goes into administration "intrinsically an international political issue"?
How is Veolia's dire health and safety record (including a notorious industrial accident which closed both the M5 and M6 motorways) and the risk this poses to their employees and the public "intrinsically an international political issue"?
How is Veolia's lack of an environmentally friendly CHP solution (which the NLWA itself regards as best practice), and the apparent lack of the necessary capacity to carry out recycling for the area the NWLA covers, "intrinsically an international political issue"?
"Representatives of all three party groups issued a statement that said: We are here to represent residents and do not shy away from difficult debates on local issues, about services and issues that directly affect out borough."
Fundamentally, this is an issue that affects all residents of the borough as it regards the use of their money. The issue being considered is a local service, that of local waste management. Veolia's bid trebles the amount Hackney is currently paying for waste disposal, and this will clearly impact other services, cutbacks will presumably have to be made elsewhere.
"We believe, however, that although technically acceptable, to have received this deputation would not have observed the spirit of the Council's constitution and went beyond what was reasonable for Members to consider."
In other words a political decision was taken by Jules Pipe not to hear a deputation that conformed to the letter of the Council's constitution. A whip -which would have seem members voting against suspended from the Labour Party – was required to enforce this political decision.
My speech
Here is the full text of my censored speech for you to read. Why was Hackney so scared to even hear the following?
"It is vital that Hackney coucillors are aware, and that it is on public record that selecting Veolia will treble the current costs of waste disposal and expose the taxpayer to significant risks. This contract is likely to last over 25 years and represents a £4.7bn investment of taxpayers' money.

Today I will outline 5 reasons why Hackney Council should not select Veolia.

Grave Misconduct

The Jerusalem Light Railway connects West Jerusalem with Israeli settlements in the occupied territories. By connecting West Jerusalem to the settlements, the JLR violates article 49 of the fourth Geneva Convention which prohibits an occupying power from transferring its own civilian population into occupied territory. By confiscating and destroying Palestinian property on the route of the JLR, it contravenes Article 53, which prohibits an occupying power from destroying property in the occupied territory. In November 2012 Foreign Office Minister Alistair Burt affirmed that: "The UK has been consistently clear that Israeli settlements are illegal under international law"

Veolia Transport Israel also operates bus routes 7, 19, 109, 110, 422, and 425 connecting communities in Israel to illegal settlements in the West Bank. A subsidiary company, the Israeli Veolia group, owns and operates the Tovlan landfill in the occupied Jordan Valley.

The NLWA have advised in communications that activities of Veolia's subsidiary companies cannot be taken into account. This is incorrect according to both EU and UK law. Veolia's revenues and profits are calculated as a whole and are listed as such on the Paris and New York stock exchanges. In reporting results, Veolia considers subsidiaries to be divisions of itself, and its subsidiaries' contracts as its own contracts. Legally Veolia and its subsidiaries in the UK, Israel and the occupied Palestinian territories should be treated as a single entity.

The NLWA have also advised that they cannot consider the location of a company's activities. But this is irrelevant, as it not the location per se that is the issue, but the fact that Veolia's business activities in that location violate international law.

Richard Falk, United Nations Special Rapporteur on human rights in the Palestinian territories and numerous experts in international law stress that any decision by the NLWA to provide access to public funds to Veolia may contravene the UK's international legal obligation not to facilitate violations of international law.

Discriminatory Practices

Racist recruitment: Veolia advertised jobs on the JLR requiring both Hebrew to a "mother tongue" standard and military service, a discriminatory requirement that excludes Palestinians.

Gender segregation: Veolia operates a segregated bus service on route 322 from Ashdod to Tel Aviv. Women enter through the rear of the vehicle and the men from the front. They cannot touch each other or sit next to one another.

Environmental

Veolia's proposal is limited to incineration, competing bids offer the more environmentally friendly Combined Heat and Power solution which emits less Co2 into the atmosphere.

Despite claiming to be 'CHP ready', Veolia have made no provision for a CHP solution and no obvious potential for this exists in the site they have selected.

Most Councils, including Hackney, wish to increase the amount of waste they recycle. For this reason it would be perverse to select Veolia to handle waste management since its strength and technical capabilities are in incineration. At present the UK capacity of Veolia's co-mingled recycling plants is less than 20% of that required for north London. Competing companies in the bidding process are operating recycling facilities that can process around 250,000 tonnes a year, close to the amount required for north London and around 5 times larger than any plant operated at present by Veolia in the UK.

The incinerator proposed by Veolia has an electrical output of 50 MW, over 25% higher than that of rival bidder E.On, and an indication of Veolia's prioritisation of incineration over recycling.

Health and Safety

Veolia have an appalling health and safety record.

In 2005 they pleaded guilty to breaching Regulations 6 and 9 of the Dangerous and Explosive Atmospheres Regulations Act 2002,

after a huge chemical explosion at a Veolia facility resulted in the closure of the M6 and M5 motorways.

In May 2009 an explosion at waste recycling plant in Ohio injured two workers and damaged adjacent buildings.

In April 2011 the collapse of a sewage holding wall at a Veolia plant in Tennesse, spilled 1.5 million gallons of polluted water into a river and killed two workers.

In November 2011, a Veolia plant discharged raw and toxic digester gas into the atmosphere in Point Richmond California.

Financial concerns

The NLWA currently operates the EcoPark at Edmonton, recycling some waste, with the rest either incinerated to generate electricity or sent to landfill. Current costs for disposal and treatment are around £75 a tonne. Veolia will almost triple this, charging close to £200 per tonne.

Harrow Council actually make a profit by operating their waste and recycling services in-house, conversely Brent is prevented from doing the same by being locked into a contract with Veolia.

Veolia faces serious financial problems. Its share price has dropped below 8 Euros — compared with above 60 Euros five years ago — while debt has risen to above 15 billion Euros. Veolia is facing a major lawsuit from competitor EDF over the ownership of Dalkia. Veolia has pledged to sell billions of euros of assets and pull out of dozens of countries in a bid to lower debt and reverse losses.

The risk posed by outsourcing contractors going into administration is amply demonstrated by the case of Barnet Homes, where taxpayers subsequently picked up the bill. This is even more pertinent in the case of the north London waste contract as the duration and financial value of the contract are so considerable.

At a time of unprecedented cuts to Council budgets, selecting Veolia is not a gamble any Council can afford to make with taxpayers money."