Author

Joseph Daher

Date

22 February 2011

Type

Share button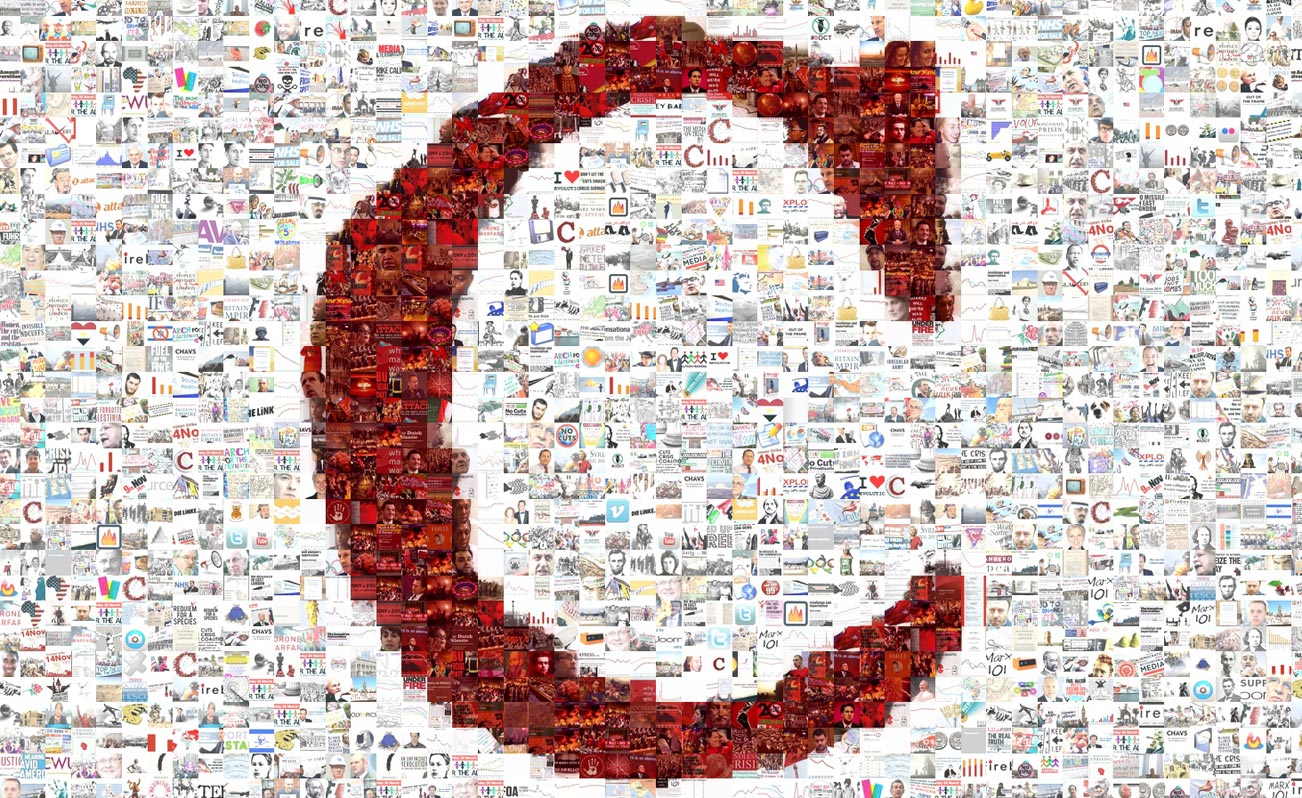 Most of the authoritarian regimes in the Arab world not only have a warm relationship with Western governments, they are also good friends with arms manufacturers and oil firms.
Muammar Gaddafi's regime became a close political and economic client of Western governments in 2003, when he agreed to stop producing of weapons of mass destruction – a promise that brought an end to nearly two decades of sanctions. European energy firms were quick to invest in the country: it is home to Africa's largest proven oil reserves, the eighth-largest in the world. Many other European businesses signed lucrative arms and construction deals.
Prime Minister Tony Blair signed the so-called "Deal in the Desert" in March 2004, which paved the way for oil contracts worth billions of pounds and paved the way for a close relationship between the UK and Libya. The deal included the Anglo-Dutch company Shell, which signed an agreement worth up to $1bn; three years later BP made its largest exploration commitment to date, which is worth at least $900 million.
The Italian government of Silvio Berlusconi has also strengthened its ties with Tripoli in recent years – the largest proportion of oil to cover its domestic demand comes from Libya. At the end of 2008, Italy's energy company Eni was operating 13 oil and gas permits in Libya, and its production amounted to 306,000 barrels of oil equivalent per day, about one-fifth of Britain's total daily oil production. Spain's Repsol has rights to 15 hydrocarbon blocks in Libya.
Rifles for Gaddafi
Libya has also been a very important European client in the arms and weapons business. In August 2007, the French government agreed to sell Libya anti-tank missiles and radio communications equipment worth around $405 million. The European Aerospace and Defence Company (EADS), which actually has an office in Tripoli, has sold civilian aircraft to the government.
According to the Campaign Against Arms Trade (CAAT), the UK licensed over $6 million worth of ammunition to Libya, including sniper rifles. Russia also announced weapons deals to the tune of $1.8bn in January 2010, which is nearly a quarter of its total arms exports.
All these weapons, sold mainly by European countries, are now deployed by the Gaddafi regime against the Libyan protesters.
European governments have also an interest in maintaining good relations with Libya for the sake of so-called "national security". Italy, the closest gateway for illegal migrants attempting to enter the EU, is especially concerned about an influx of refugees after the crisis in Tunisia.
Tripoli has already threatened to suspend co-operation in the fight against illegal immigration if European countries continue to criticise its actions against the protesters.
In an attempt to defuse criticism, the British government announced last Friday that it was revoking arms export licences for Libya and also Bahrain, another country in the region whose government is repressing popular protests. The ban will limit the sale of tear gas and ammunition that could be used against protesters.
In Bahrain, the regime's security forces – which killed at least 8 people and injured few hundreds of protesters – have been trained by the Republican Security Companies (CRS), the riot control forces of the French police. The agreement to cooperate on internal security was signed in November 2007 in Paris, where the French Interior Minister, Michele Alliot-Marie, received her opposite number, Sheikh Abdullah Bin Rashed Al-Khalifa. Under the terms of the agreement, quoted on the website of the Ministry of Foreign and European Affairs, "France in particular contributes to the training of law enforcement by Bahraini security forces". It says that the training "includes a human rights component". The agreement was approved by the Senate and National Assembly in April 2010.
Inspired by Egypt?
The British Prime Minister, David Cameron, was the first foreign leader to visit Egypt after the overthrow of Mubarak, but not in an effort to promote democracy in the Middle East, as UK government officials claimed. The real purpose of the trip is to visit authoritarian Gulf states in order to conclude arms deals – which is why Cameron has eight of Britain's leading defence manufacturers in tow. After a short visit to Egypt, David Cameron landed in Kuwait, a key military ally: Britain has approved 1,155 arms export licences for the country since 2003, worth a total of £102.3m, according to CAAT.
Cameron, who claims to have been inspired by Egyptian protesters, definitely did not feel the same way when a thousand protesters demonstrated in Kuwait, at least thirty of whom were injured on Friday after clashes between the police and stateless Arabs claiming Kuwaiti citizenship. Fifty people were arrested after the demonstration. The police used teargas and water cannons to disperse demonstrators, who retaliated by throwing stones.
The event was attended by "stateless" Arab, Bedouin tribesmen, who are long-time residents in Kuwait and demand Kuwaiti citizenship in order to gain access to education, free healthcare and the jobs reserved only to Kuwaiti citizens. A similar demonstration took place in the village of Salibiya, where about 80 protesters gathered. Stateless Arabs, estimated at more than 100,000, claim they have the right to Kuwaiti citizenship, but the government says that ancestors of many of them had come from neighbouring countries and that therefore they cannot become Kuwaiti citizens.
Meanwhile, Gerald Howarth, a British defence official, attended the region's largest arms fair in Abu Dhabi, where a further 93 British companies were promoting their products. They included companies selling rubber bullets and CS gas for crowd control as well as heavily armored riot vans. The marketing drive aimed at military and police buyers was backed by a 15-strong delegation from UKTI, the trade promotion wing of the department for business, which is co-hosting a British pavilion with ADS, the UK arms trade association.
The European Union granted Morocco "advanced status" in 2008, a privilege the country shares only with Israel. The Moroccan regime is also one of the unconditional allies of the United States in its so-called war against terror, to the level of having accepted, just as Mubarak, to participate in its programme of delocalised torture during Bush presidency. Morocco is portrayed as a Constitutional Monarchy, despite the undemocratic nature of the regime and the fact that the Parliament has no power; moreover, the country has a long record of human rights violation.
On Sunday, several thousand people gathered in Rabat to demand that King Mohammed VI transfer some of his powers to an elected government and take firm action against corruption. Protesters waved Tunisian and Egyptian flags. More than 50 demonstrations were held across the country on the same day.
The Latin American example
Until a few years ago, Latin America experienced the same poverty and even despair as the Arab world. The huge profits from oil, gas and other commodities were enriching companies such as Exxon and Shell. Authoritarian regimes would purchase US weapons for billions of dollars, while half of the population lived under the poverty line, unable to afford a doctor or a good school for their children.
Everything began to change in 2002, when Hugo Chavez nationalized the oil industry, changed all contracts with multinationals, demanding that they pay taxes and that the profits are shared. The following year, $11.4 billion of government money was spent on social programmes, health care and education for all, a doubling of minimum wage, support of cooperatives and small businesses that created jobs. In Bolivia, Evo Morales has done the same. And other countries in the region are following their example. If the revolutions in the Middle East are successful, we could witness something similar here.
A genuine political democracy is impossible without social justice. Both issues are linked, because dictatorships are maintained for the privileges of a small elite that monopolises the country's wealth and serves foreign political and economic interests.
The people of the Arab world want to put an end of years of oppression, injustice and exploitation by authoritarian regimes, who have been directly assisted by Western imperialism. This is why the people of the region have decided to revolt, and they will continue until their demands are met. The power of the people is now defeating both brutal dictatorship as well as Western imperialism. Permanent revolution is the watchword.