Author

Mushtuq Husain

Date

14 July 2010

Type

Share button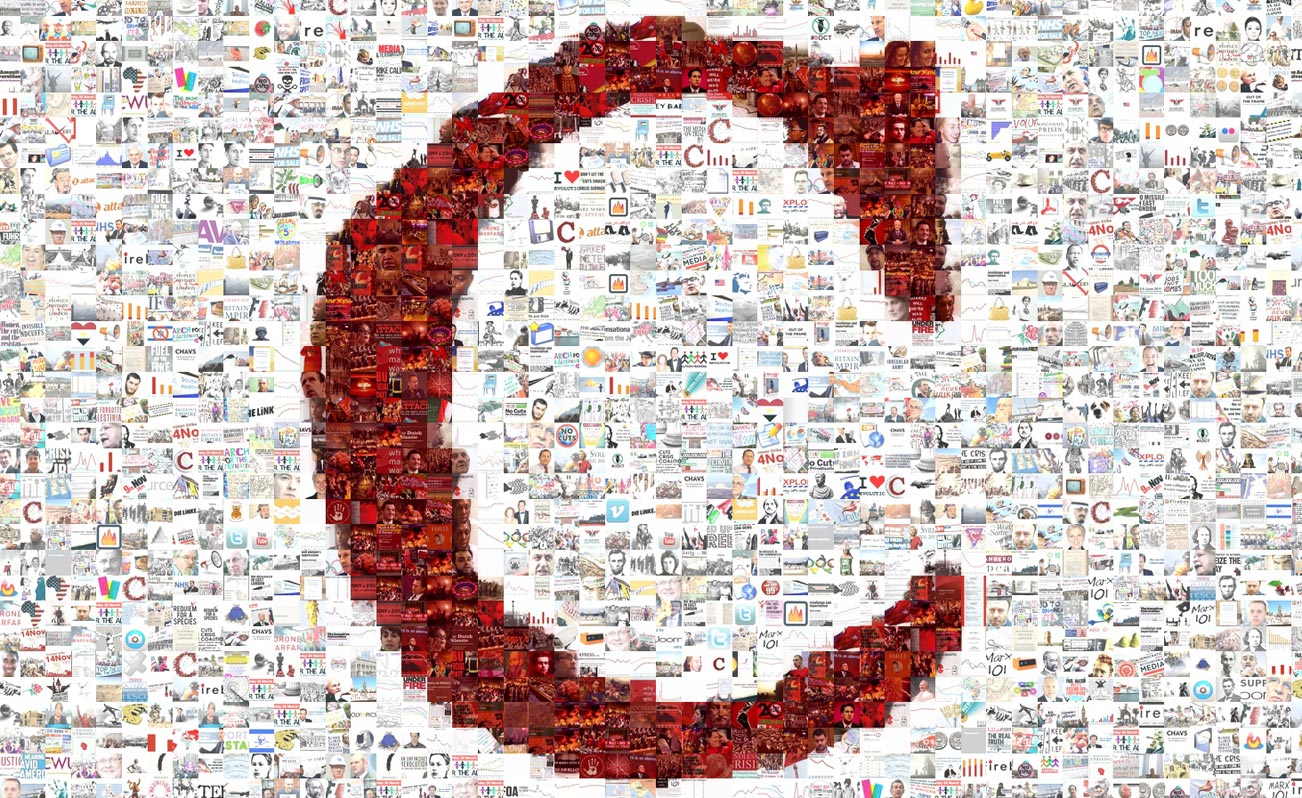 For the last few weeks, Dhaka and its outskirts have witnessed a stormy rebellion of tens of thousands of garment workers.
TV News report by AlJazeeraEnglish
Over 100,000 workers have participated in the protests. Garment workers constitute 40 percent of all industrial workers in Bangladesh. Their number stands at 4 million. In the last year ready-made garments (RMG) contributed 80 percent of total export earnings of £10.4239 billion.
Resistance grows
The current phase of protests started from Ashulia, an industrial suburb of Dhaka on 13 June 2010. Workers demanded raising the minimum wage of RMG workers, allowing trade union activities in RMG factories, etc. The workers' revolt of Ashulia was followed by a demonstration by RMG workers at the Tejgaon industrial area in the heart of Dhaka on 15 June.
Thousands of RMG workers then occupied highways at Savar industrial area (northwest of Dhaka) on 19 June. On 21 June over 60,000 RMG workers joined a mass protest once again in Ashulia. They left the factories and occupied the highway connecting Dhaka with other parts of Bangladesh.
Thousands of police confronted the rebellious workers with tear gas, rubber bullets, hot water cannon, baton charge, arrest etc. The elite force of the Rapid Action Battalion (RAB), infamous for "cross-fire" killings, joined the police to confront agitating workers. More than 100 workers and sympathisers were injured by police and RAB action.
Afraid of the mass rebellion, the organization of garment bosses, Bangladesh Garment Manufacturers & Employers Association (BGMEA) shut down almost 250 RMG factories in Ashulia. BGMEA thought that they could disperse the workers by such tactics and could dictate the fixing of the minimum wage of RMG workers on their terms, but the opposite happened.
Workers turned more radical, and joined other workers and ordinary citizens in neighbouring areas. There were reports that retailers in exporting countries were becoming anxious over the shortage of supplies. So BGMEA was compelled to re-open the factories on 23 June.
Minimum demands
The principal demand of the protesting workers was to secure a set increase in the minimum wage. This is because the cost of food, house rent and other basic necessities have soared to unprecedented levels in recent months. A study conducted by the Bangladesh Institute of Labour Studies found that a family of four staying in Dhaka requires a minimum of over Taka 8,000 ( £76.56, £1=Taka 104.5) per month.
Since the liberation of Bangladesh in 1971, workers' wages have not increased compared to their daily expenses. In fact wages have come down day by day. According to the Bangladesh Bureau of Statistics, in the last 10 years the cost of living has increased 94 percent, but workers' wages have increased only 24 percent. In the last 35 years the pay scale of government employees has been revised 7 times, yet the pay scale for most workers has not been revised at all.
Working conditions
RMG workers' wages are not only some of the lowest in the world, but the lowest compared to other industrial workers in Bangladesh. Moreover, there is very little safety in the factories; many workers have been burnt to death in the last 10 years. The factory gates and entrances are always kept locked. There have been instances where factory guards have left the factories with keys in hand, when fires have broken out. The guards do this at the instruction of factory owners, apparently to prevent clothes from being stolen from the factory during a fire. To the bosses the lives of workers are not as precious as the clothes they make.
Workers are compelled to work more than 8 hours a day, often up to 12 hours, contravening labour laws. But they are not paid overtime in most cases. Wages are paid on the 15th or 20th day of the following month. If a worker leaves a factory to find better pay in another factory, owners have this extra 15 or 20 days' pay. Most of the owners do not pay the worker for these 15 or 20 days when he or she leaves the job.
Meagre livelihoods
For the last several years workers' organizations have been demanding that the minimum wage be adjusted in line with what it costs to live according to current market prices. In 2006, in the face of a mass revolt by workers, BGMEA agreed to pay Taka 1,662.50 ( £16) a month. This was still not adequate to meet living costs. After that, we have seen global recession and soaring food prices. This has made the lives of workers even more precarious.
Now workers' organizations have demanded that the monthly wage be fixed to Taka 6,200 ( £59). They entered into negotiations with factory owners and the government at a tripartite wage board meeting. But the factory bosses have offered only Taka 1,887 ( £18) per month.
In an interview with Dhaka Daily New Age (23 June 2010) foreign retailers' representatives said they wanted to fix the monthly minimum wage ranging from £24.12 to £27.47. This is only a 50 percent increase in current wages, and is still inadequate to live by today's prices. It is clear from the advice of foreign retailers that the oppression of Bangladeshi RMG workers is very much supported by retailers, though they pretend to be disinterested.
In the same news report, a UK-based retailer shifted the responsibility of low workers' wages to local suppliers. He said that the local RMG factory owners offer their product at such low prices to foreign retailers, that they (foreign retailers) take advantage of those. But do foreign retailers do fair trade? Another recent news report in the Dhaka dailies revealed that H&M of Sweden, a retailer establishment doing business in Bangladesh, only paid £49.42 in corporation tax in 2008.
The minimum wage of RMG workers is so meagre that an MP from a womens' reserved seat of the ruling Awami League described it as a 'black chapter of workers repression' in her speech in the Bangladeshi Parliament on 22 June. The meagre and insulting offer of BGMEA to RMG workers at the tripartite wage board meeting angered the workers so much that they started a fresh round of demonstrations outside the factory of the BGMEA President in Ashulia. The Minister of Labour subsequently announced that the minimum wage will be fixed before the end of this month.
No backing down
But at the same time, the police have lodged cases against some of the 60,000 RMG workers of Ashulia. On 26 June, six workers leading the protests were arrested at Gazipur, a neighbouring district of Dhaka. Fearing widespread violent protest, they were released on the same day.
The main opposition party, Bangladesh Nationalist Party (BNP) didn't issue any statement supporting the workers' demand for minimum wage. The BNP enforced a day-long hartal (general strike) all over the country on 27 June protesting the misdeeds of government, but didn't include the RMG workers' demand for re-fixing the minimum wage in their charter of demands.
Left parties within the Awami League-led coalition as well as opposition left parties supported the RMG workers' demand and organized rallies. All garment workers' organizations have decided to go for united industrial action after 28 July if an acceptable minimum wage is not announced by the government by that date.