Author

Date

19 June 2020

Type

Share button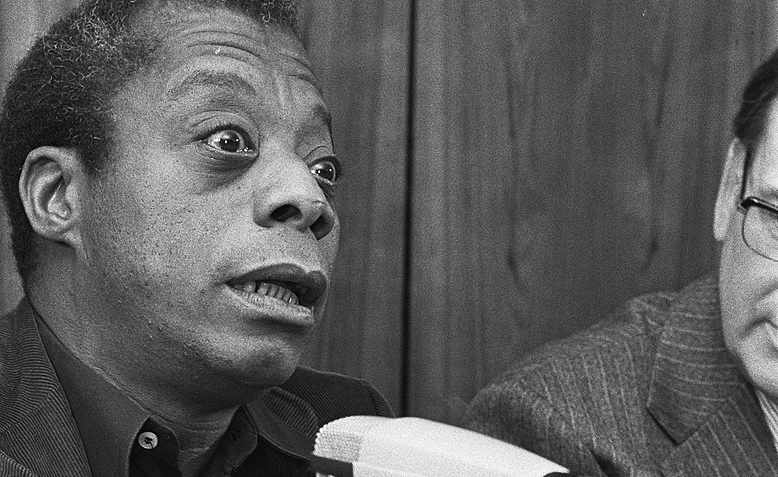 I Am Not Your Negro is an unforgettably powerful film that you must not miss, writes Dragan Plavšić.
If you've got plans for Saturday night that don't involve watching I Am Not Your Negro at 9:00pm, then let me be rudely presumptuous and say – change them!
Because BBC2 is screening what is surely one of the outstanding documentary films of recent years, a film that packs as incisive a political punch as it's possible to conceive.
At its heart is the incomparable figure of the great black American writer James Baldwin, a novelist and essayist of formidable power. Baldwin died in 1987, but in the 1960s he was the foremost literary voice of the civil rights movement.
And here he is, alive as you and me, crackling with suavely eloquent rage at black oppression in tv clips and extracts from his writings voiced by Samuel L Jackson. Here he is, in fact, at his freest, for as he tells us, he only truly felt 'free in battle'.
Piercing
Although structured around the three key civil rights leaders Baldwin knew personally, Medgar Evers, Malcolm X and Martin Luther King, who were murdered one after another in the 1960s, this is really an extended essay on the raw experience of black oppression, racism and police brutality seen through Baldwin's piercing eyes.
Having lived it as a young man before he took off to Paris to find space to breathe and write, Baldwin also said it as he'd lived it. Watch him on prime time tv take down a puffed-up Yale professor. Watch him tell of his boyhood realisation that the Indian in cowboy films was him. And listen to his assault on 'the grotesque appeals of innocence' of American apple pie movie stars like Doris Day.
But above all watch this film, made in 2016, for its contemporary resonances. The director Raoul Peck urges them on us, but in truth we need little help as we watch grainy 1960s footage of a policeman kneeling on the neck of a prostrate black woman.
Provocative
Baldwin once wrote that writers can articulate the need for change, but that it 'can't be done without the people'. He drew this conclusion from his characteristically provocative insight that colour is not a 'human or personal reality; it is a political reality', which only a people movement can therefore overcome.
To the overcoming of this reality, I Am Not Your Negro makes an unforgettable contribution.
Before you go
If you liked this article, please consider getting involved. Counterfire is a revolutionary socialist organisation working to build the movements of resistance and socialist ideas. Please join us and help make change happen.
Tagged under: