Author

Date

23 May 2017

Type

Share button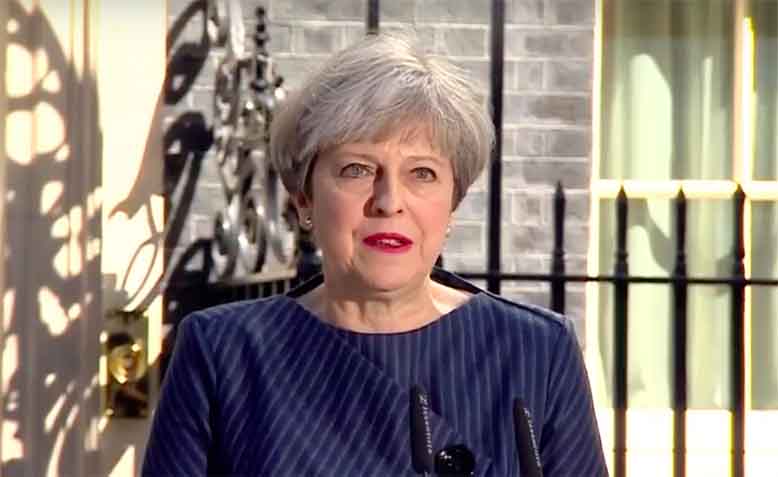 Theresa May has done something that no party leader has done before – discarding a manifesto pledge days after it was announced
Only 4 days after the Tories launched their manifesto for an election that they called, Theresa May u-turned on her social care policy – one of the cornerstones of her manifesto.
Breaking the promise David Cameron made in their 2015 manifesto of introducing a £72,000 limit on how much elderly people would have to spend on social care by 2020, Theresa May instead pledged a Dementia Tax – creating a spending floor and leaving the potential cost unlimited.
The policy means that anyone with assets over £100,000 would have to pay for their own social care, and can use specially created "financial products" that will allow them to use the equity in their houses. With 75% of OAPs owning their own homes and the average house prices being over £200k, this would mean the majority of elderly people will have to use their life savings and sell their houses in order to pay for social care.
Since the manifesto was launched on Thursday, there has been a huge backlash against the Dementia Tax. People around the country have been forced to confront a reality where they have to choose between getting social care or losing their homes. Some people on Twitter said that their parents were contemplating committing suicide so that they can save their house for their children.
Tory MPs have been vocal over the weekend in opposition to the policy that they claimed was put into the manifesto without their knowledge. But they didn't do so out of empathy for the vast numbers of people it would affect detrimentally, but because it is electorally stupid. Adding in the dropping the triple lock on pensions and the changes to the winter fuel allowance, the Tory manifesto has almost indiscriminately attacked elderly people – their core voter base.
The u-turn
Theresa May said that she would put forward a consultation paper after the election to figure out a spending cap – refusing to put a number to the supposed plan. The move marked an utter meltdown in the Tory campaign.
Having to u-turn on a policy from a manifesto launched just 4 days previously blows the "strong and stable" line – the only two words we've heard from the Tories for a month – right out of the water. And in a double whammy on themselves, the u-turn isn't even really a u-turn. Theresa May hasn't actually promised a change to her policy, and given that she dropped the initial promise of introducing a cap, a consultation paper is worth about as much as the dirt under her overpriced shoes.
In a truly Donald Trump-esque move, in her announcement, Theresa May blamed the decision to back down from their position on fake news being spread by Jeremy Corbyn. As if her relationship with Trump wasn't toxic enough, she's now emulating his campaign. It's also worth noting that this is the second time that she has admitted that Jeremy Corbyn has done his job as Leader of the Opposition effectively – the first being the election announcement itself.
Contempt
The message from Theresa May to the people is clear: I am arrogant enough to promise policies that will hit my core voter base the hardest, and now that you've realised it, I'll make a fake promise to change it, blame it on 'fake news' from the opposition and you'll be stupid enough to vote for me anyway. Pure contempt for the electorate.
Labour has been closing the gap with every new poll since the election was announced, and they have yet to react to the u-turn. A Labour victory looks more and more possible every day.
This June, don't vote for May. 
Tagged under: