Author

Date

18 June 2021

Type

Share button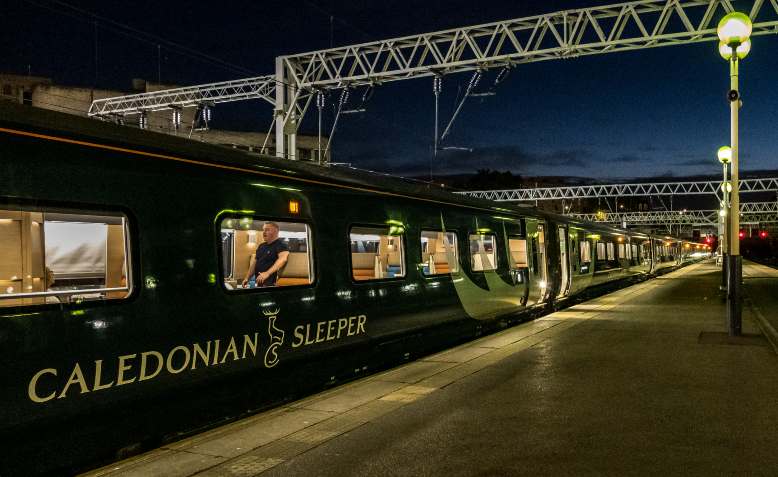 Counterfire's weekly digest with the latest on strikes and workplace struggles
You can sign up to receive News from the Fronline straight in your inbox
Caledonian Sleeper cancelled all overnight rail services between London and Scotland as RMT members commenced 11 days strike action from 11:59 am on Tuesday 15 June.
Parent company Serco is attempting to impose a pay freeze on staff who have worked throughout the pandemic.
An all grades ballot returned a huge 85% yes for strike action that is set to continue to 26 June after which members have been instructed not to work any overtime or work on their rest day. Serco social media efforts to turn passengers against the strike and strikers backfired as a majority of passengers replied 'Serco should pay staff a decent wage'.
In response to Serco's claim that they "remain open for discussions",  Mick Lynch, RMT general secretary, said:
"Serco need to stop lying to passengers and giving false hope about talks when in fact none have taken place."
Sparks fly in construction
The latest attempt by building contractors to break the national agreement over rates for electricians has foundered on the resistance of sparks across the country. Balfour Beatty and NG Bailey formally withdrew their support for the attempt to deskill the electrical grades at the Hinkley Point power station construction site.
The attempt to revive the attack on electricians terms and conditions, defeated so spectacularly in the sparks' fight against the Besna dispute, has been beaten back again by rank and file construction workers. The employers attempted to smuggle in their attacks under the guise of a union-endorsed apprenticeship scheme at Hinkley Point early this year.
Sharp-eyed construction activists noticed that among the catering and ancillary service training on offer was the innocent-sounding 'Electrical Support Operative' scheme – and far from increasing the skill-set of construction workers, was an attempt to reduce the overall skill set in the electrical trades.
The union, realising it had had the wool pulled over its eyes, swiftly moved to rectify its error, and supported the sparkies' fightback. Yet again, electricians across the country knocked back the employers' underhanded attack on the national agreement.
A word of caution however, comes from Steve, an electrician working on an NG Bailey job who said:
"Nobody believes this is the end of it. They made the same promises when we broke Besna, and they are just as sincere this time. They will be back. But so will we."
Time to pay up: UCU FE College workers ballot 11 colleges for strike action
UCU have declared ballots for strike action over pay across eleven FE colleges over pay. College workers have suffered a real-terms pay cut of over 30% over the last decade, and are currently paid £9,000 less than school teachers.
Last year the UCU secured £400m of increased government funding which could have been used to increase staff pay, but the employer body Association of Colleges recommended a measly pay offer of only 1%. Workers are calling for at the minimum a 5% increase in pay.
The ballot closes on 14 July. Separately workers at Capital City College Group are balloting over pay, compulsory redundancies and working conditions. Bosses plan to make 30 staff redundant while reportedly spending millions on new 'teacher-less training'.
RMT and Unite plan a propa geet walla strike on Tyne and Wear Metro
RMT and Unite maintenance workers employed by Swiss giant Stadler Rail at Tyne and Wear Metro have issued coordinated strike action over seven days in a dispute over pay. Workers will additionally commence an overtime ban from 5 July.
In October 2020, Stadler was awarded a £300 million contract for new trains, re-building the Gosforth depot and maintaining Nexus Tyne and Wear trains for the next 35 years. Despite the company reporting a record 8% increase in profits in 2020 they have announced a pay freeze for workers.
Unite are calling for Stadler to return to talks with an acceptable pay offer. Unite regional coordinating officer Suzanne Reid said,
"Stadler is in excellent financial health and has benefited from the hard work of our members who maintained the Metro stock 24/7 right through the pandemic. The very least they deserve is a reasonable pay rise, but instead Stadler has chosen to hoard its considerable profits and freeze their wages."
The strike dates are: 28 – 30 June and 1 – 4 July.
Renfrewshire Council: Botched restructuring met with GMB consultative ballot
Cack-handed attempts to corral workers into generic roles have backfired badly for the Scottish council.
Cleaners, cooks and janitors would be required to become "facilities operatives" and work across a range of sections. This distinctly neoliberal deskilling move has got the consultative ballots in the post to members straight away.
GMB's Kirsten Muat says:
"Renfrewshire Council should listen to their workers when they say the remodelling isn't working, but they're not and that's why members have been given no choice but to start a consultative ballot.

"The remodelling has left workers overworked and stressed."
The workers' sister union, the Educational Institute of Scotland, added:
"EIS Renfrewshire wishes to express solidarity with our GMB trade union colleagues in the education sector who are in dispute with Renfrewshire Council over changes to their working conditions."
Bosses will seize every opportunity to claw back the gains workers have achieved over the generations.
GMB at the Gates
GMB members working for Gates Power Transmission in Dumfries announced they were balloting members over strike action earlier this week in a dispute around pay. Workers who have been busy making rubber belts for ventilators throughout the Covid crisis were told they must take a pay freeze and swiftly sprung into action, asking for a 5% raise.
Things have moved quickly, with the threat of strike action enough to push company bosses towards a hasty U-turn, tabling a 2.5% offer by Thursday. GMB now say that the ballot will be put on hold as members at the site vote on the proposed offer.
Reflecting on the original decision, the GMB's Ude Adigwe said:
"A below inflation pay offer is an absolute insult for workers who Gates insisted were part of the frontline response to the Covid-19 pandemic.

"Full production has been maintained at the Dumfries site over the last 15 months, with workers producing parts for ventilators as well as the core business of driving belts for cars.

"By sacrificing their own wellbeing, they have helped the business generate an excellent financial outlook in these unprecedented times."
We'll see how the workers respond to the offer, which GMB is recommending they accept but one thing is clear – the threat of strike action alone can get immediate results for workers.
ADCU calls for Bolt boycott
The App Drivers and Courier Union (ADCU) is organising their first major gig economy strike since the pandemic as they look to push private hire app Bolt to make changes in the way they treat their drivers.
The ADCU is calling on Bolt to respect the Supreme Court ruling on worker's rights,  increase fares to £2 per mile and end unfair deactivations of drivers. They are also requesting that customers do not book fares on the day of action, which is scheduled for 22 June.
James Farrar, General Secretary of the ADCU said:
"Bolt is the number two operator in the sector and they have done absolutely nothing on worker's rights since the Supreme Court Ruling, instead carrying on with business as usual.

"We are demanding that they respect the Supreme Court Ruling and the rights of all drivers. We are also demanding they increase fares to £2 per mile. They are currently paying £1.25. Taxi drivers fares are regulated and our drivers also have to give away 15% commission.

"And on the unfair deactivations, Bolt is terrified of losing their license so they treat the drivers as cannon fodder. They can do that because there is no recourse. Because of the gig economy model and oversupply of labour, it doesn't matter to them whether you are there or not."
There will also be a protest outside the Bolt offices at 114 Power Road, Chiswick on 22 June from 11am to 2pm.
26 June People's Assembly demo essential for trade unionists
The People's Assembly demonstration next Saturday 26 June is our first chance to protest against a Tory government that is viciously hostile to trade unions and workers' rights.
The Tories have instituted a public sector wage freeze, refused a decent pay rise for health workers, introduced a Police and Crime Bill that can be used against pickets, and presided over an unprecedented wave of fire and rehire attacks. With a week to go please push for the biggest possible workplace delegations for what promises to be a crucial demonstration.
Before you go
If you liked this article, please consider getting involved. Counterfire is a revolutionary socialist organisation working to build the movements of resistance and socialist ideas. Please join us and help make change happen.
Tagged under: