Author

Date

22 October 2019

Type

Share button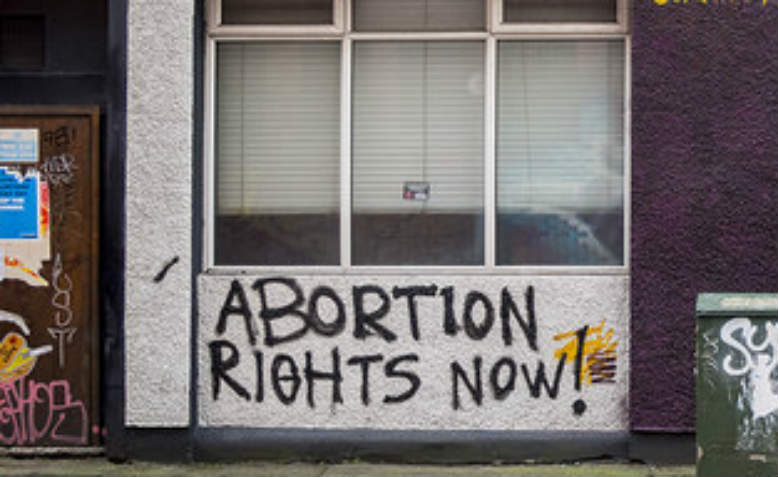 Laws banning abortion and same-sex marriage in Northern Ireland have been repealed after a failure to restore Stormont, reports Elly Badcock
Activists in Northern Ireland celebrated the legalisation of abortion and same-sex marriage at the stroke of midnight, as a cynical last-ditch attempt by unionist parties to restore the executive failed. The Stormont Assembly has now been defunct for over two years, prompted in large part by DUP leader and First Minister Arlene Foster refusing to stand aside after being embroiled in the 'Cash for Ash' scandal, where businesses were allowed to exploit green energy incentives and gain taxpayer-funded subsidies. RTE reported that some businesses were receiving £1.60 in subsidies for every £1 they spent on energy, and investigations uncovered businesses running up to ten boilers in order to make millions from these subsidies.
The resignation of the Sinn Fein Deputy First Minister meant Stormont was unable to function, as the Good Friday Agreement mandates that it must be run with cross-party consensus. In the two years since Stormont last sat, Northern Ireland has seen crises in education and healthcare and a resurgence of sectarian violence, with no serious attempts from the DUP to restore power-sharing.
The DUP happily frustrated diplomatic talks when Sinn Fein's conditions were rumoured to include the passing of an Irish Language Act, which could also have included support for other native languages including Irish Sign Language. The mere idea of people having the option of speaking their native language in an official context was apparently unconscionable enough for Unionist parties to block diplomatic efforts; yet women having control over their own bodies, or people being able to marry their lovers legally, was a moral, spiritual and constitutional crisis that necessitated immediate reconvening of Stormont.
Conservative politicians expected and relied upon this type of response from Unionist parties. Although the amendments to legalise abortion and same-sex marriage were undoubtedly presented in good faith, in reality they have been used as a cynical bargaining tool to force Members of the Local Assembly (MLAs) in Stormont back around a negotiating table when all other efforts have failed. Women have had their lives and their bodies used yet again as a political battleground; if the DUP had succeeded in restoring power to Stormont, women in Ireland would have had the hope of controlling their own bodies snatched away from them. Indeed, Stella Creasy MP, who proposed the abortion amendment to the Northern Ireland Bill, described the UK government's position as, "Shameful, using women as bargaining chips!"
Women in Northern Ireland have had to endure unspeakably restrictive abortion laws since the 19th century, where abortion was only permitted if the danger to the mother of pregnancy would be life-threatening, or if the foetus would not survive birth. In Her Shoes have collated hundreds of personal stories from women affected by these draconian laws, from women who had to travel alone to England to abort their rapist's baby, to women who had a diagnosis of fatal foetal anomaly but were unable to find a single doctor in Northern Ireland to perform the procedure. Women discuss making round trips to an English abortion clinic in one day against medical advice because they couldn't afford to stay overnight to recover. They lament the stony wall of silence they were met with in Northern Ireland from health and social care professionals and politicians. In one harrowing account, a woman recalls a schoolgirl lying on her side and 'asking her friends to boot her in the stomach a few times' to induce a miscarriage.
All of these women deserved better; they deserved free, legal and safe abortions, and the fact that they are only getting it because the UK government decided it was acceptable to use their bodies as a political tool to revive a failing power-sharing agreement is not only shameful but inhumane.
Tagged under: