Author

Date

4 June 2013

Type

Share button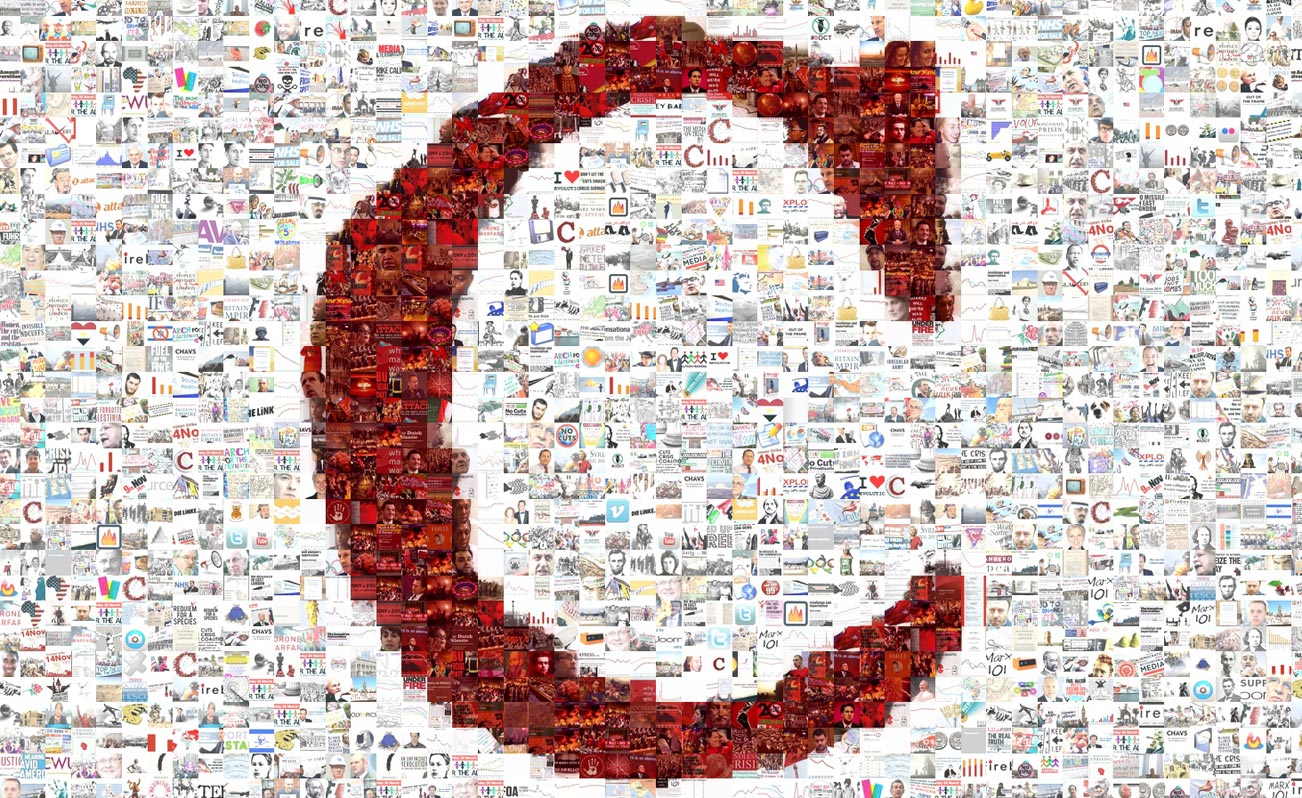 Footballer who staged the longest hunger strike ever launched by a Palestinian prisoner held by Israel tours UK
Premier League players have called on UEFA to remove Israel as European U-21 hosts, and have issued a statement condemning the decision to 'reward' the country following recent military action in Gaza.
This decision has been made not only in spite of the military attacks on Gaza, but also because of its total lack of acknowledgement of the ongoing imprisonment and torture by the Israeli state of Palestinians, some of whom are members of Palestinian football teams – a practice they have been systematically carrying out on other young talented Palestinian sportsmen – some of whom have been murdered as well as tortured in Israeli jails. This is one of many gross injustices that Palestinians are forced to suffer on a daily basis, which the western press consistently ignores.
Mahmoud Sarsak is a star Palestinian footballer and an ex-prisoner and hunger striker, and is on his first visit to the UK, campaigning for justice for Palestinians, using the realm of sport to get across his message. He began his UK campaign in London, and is going on to the northwest and northeast of England, Scotland and Northern Ireland, where he will meet with prominent people in the football world who are in a position to add their names in support of the Red Card Israeli Racism Campaign and to influence UEFA to withdraw their decision to allow Israel to host the under-21 European Championship.
On Sunday 26th May he had his first UK public meeting, at the Crossroads Women's Centre in Kentish Town, London. The meeting was called by Islington Friends of Yibna, Payday men's network and the International Jewish anti-Zionist Network. The meeting was well attended, in spite of the short notice of 24 hours. He spoke through interpreters about the restriction of movement for both national team stars and young promising players. He then spoke about his arrest and torture, and the systematic and violent treatment of Palestinians by the Israeli military, many of whom are only children. He also showed photographs depicting the wholesale destruction by bombing of several Palestinian football pitches. He spoke with quiet passion and dignity, telling us that he intends to make the fight for justice for the Palestinian people his main goal in life. After his talk there was a question and answer session with the audience, as a result of which connections were made and ideas for furthering the campaign for justice for Palestinians, using sport as means for unifying people and eradicating hate.
About Mahmoud Sarsak
Mahmoud Sarsak (born in 1987) was a member of the Palestine national football team. He began his career with local teams based in Rafah in the south of the Gaza Strip. At the age of 17 he participated in a Norwegian youth tournament, the Norway Cup, and was later called up to the Palestine national youth team to play against Iraq.
In July 2009, while on his way to link up with Balata Youth, a club in the West Bank, he was arrested and detained – in spite of the fact that he had been issued a permit to travel by the Israeli authorities. This action by the Israeli military was in fact a kidnapping: he had been tricked by the Israeli military, who were intent on destroying his promising career as a footballer, as they have been doing with other young talented Palestinian sportsmen – some of these young Palestinians have been murdered as well as tortured in Israeli jails.
He was then detained for three years, without formal charges, during which he was tortured. He went on hunger strike in March 2012 in solidarity with over 2,000 other prisoners. which forced Israel to promise an end to solitary confinement, the right to family visits from Gaza, and that administrative detention would not be renewed without evidence brought before a court. The Israeli government did not keep that promise, but the prisoners ended their hunger strike.
That is except for Sarsak, who according to the Israeli Prisons Authority was the only prisoner held under Israel's illegal "combatant law" and not under the less notorious "administrative detention" law.
The designation of "unlawful combatant" is used for detainees from abroad, and Israel places Gaza in that category. Israel says it cut all ties with Gaza when it withdrew in 2005, after 38 years of occupation. After the takeover of Gaza by the Islamic militant Hamas, Israel declared the territory a "hostile entity."
He was denied proper medical treatment, and was offered release only if he agreed to be exiled. He refused the offer, and ended his hunger strike only when he won his right to stay in Palestine, thanks to pressure from the outside world and from high profile figures. He had spent 86 days on hunger strike – the longest hunger strike ever launched by a Palestinian prisoner held by Israel – which destroyed his health and his career, and during which he lost nearly half his usual weight. He was released from prison on July 10th 2012, and was greeted with great jubilation on his return to Gaza.
Mahmoud Sarsak continues his campaigning tour in Scotland and Ireland
History of the campaign for Sarsak
June 5th 2012: Campaigners in London staged a series of protests to draw attention to Sarsak's case.
8th June 2012: FIFPro (represents professional footballers world-wide) called for his immediate release. There were also similar calls from Eric Cantona, Frederic Kanoute, FIFA President Sepp Blatter, film directer Ken Loach and author Noam Chomsky.
14th June 2012: Amnesty International called for Sarsak to be admitted to hospital or released, stating that his having been denied proper access to medical treatment amounted to inhuman and degrading treatment.
PFF (the Palestinian Football Federation) asked UEFA to remove Israel as hosts of the 2013 UEFA European Under-21 Football Championship, describing Israel's detention of Sarsak as being in "direct violation of Fifa regulations".
The president of UEFA, Michel Platini rejected the request, rebuking the PFF for lobbying against Israel; both Blatter and International Committee president Jacques Roffe supported Platini's decision.
On 24 May 2013, as part of the Red Card Israeli Racism protest (also known as Red Card Israeli Apartheid), Mahmoud and Alexei Sayle handed in a letter to Michel Platini, president of the Union of European Football Associations, urging him to cancel the planned under-21 European football tournament in Israel.
Israel's propaganda coup
Despite Israel's treatment of Marmoud Sarsak (and thousands of Palestinians who have and are suffering imprisonment and torture in Israeli jails), and at a time when Israel is refusing to revive peace talks, Israel is celebrating its biggest ever footballing coup this summer: it will indeed be hosting the 2013 UEFA European Under-21 Football Championship. This is a bitter pill for the Palestinians to be forced to take, with an added insult by Tamir Sorek, an Israeli-Palestinian sociologist at the University of Florida, who has written extensively on Israeli football: "Football is an effective vehicle for Israel to rehabilitate its image with the international community … A large sporting event is an ideal opportunity for Israel to present itself as a normal country". (My italics) 
More details on the London campaign for the release of Sarsak can be found at: