Author

Mark Perryman

Date

29 December 2013

Type

Share button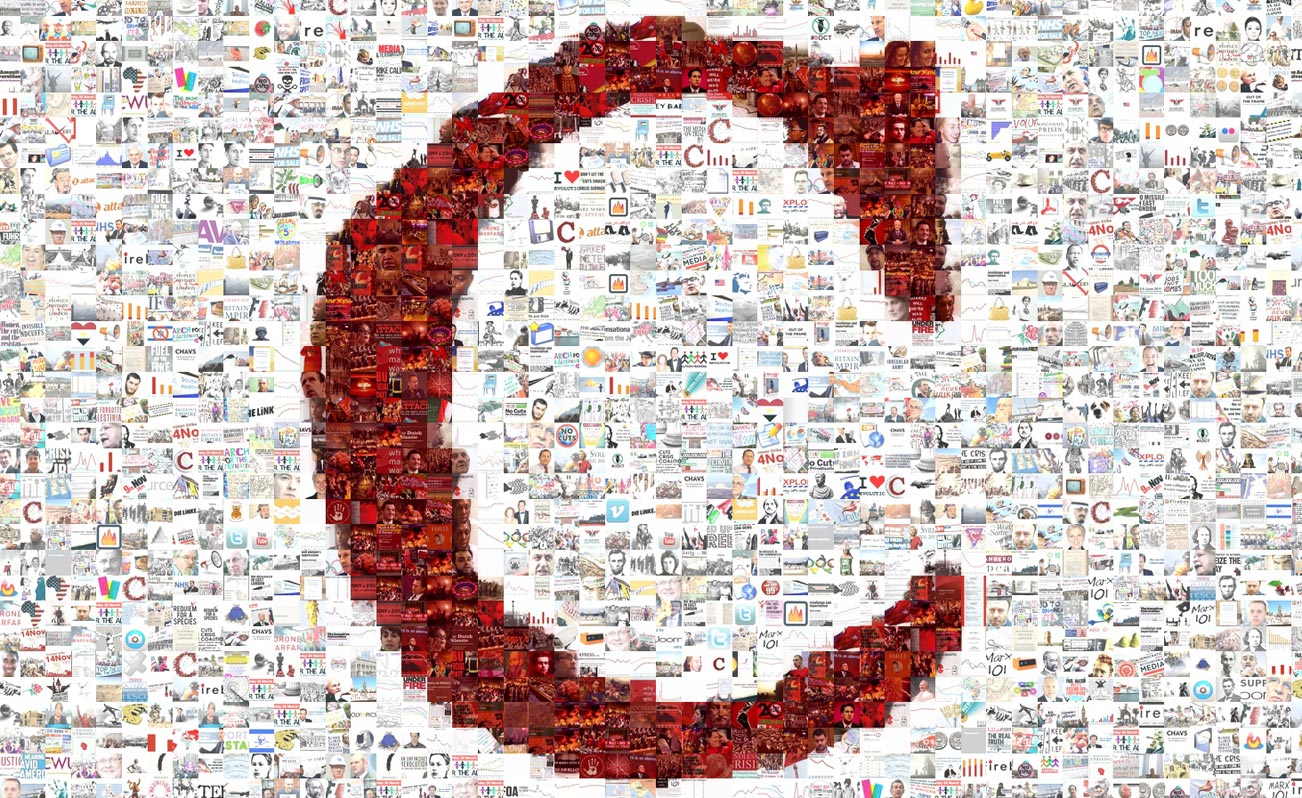 Mark Perryman from Philosophy Football offers ten resolutions to spice up how we enjoy the sports we love in 2014
Too much Christmas pud, cake and ale over the seasonal break? Feet up in front of the TV for an indecent chunk of the duration?  Sport defined as watching it rather than doing it?  The first few weeks of January are often the period to make a personal pledge to get active, lose those bulges and finally dust off those long-forgotten running shoes, a bike, pair of swimming trunks or whatever and put them to the use they were intended for. A month later ending up back at square one, well that's certainly the case for most of modern, inactive, Britain. Why has sport evolved into a multibillion global industry yet activity plummets, obesity rockets?  This New Year resolution reading list might help us to understand why, and vitally do something about it too.
One Understand London 2012 as a magnificent spectacle. With the same applying to all other mega-event sports, in 2014 we will have the Winter Olympics, World Cup and Commonwealth Games.  Volume Two of the Handbook of the London 2012 Olympic and Paralympic Games provides the most authoritative account available of the mediated impact of those Games while casting an admirably critical eye over any likelihood that they will result in their number one claim, to significantly boost participation in sport. To enjoy the potential sport has for human liberation we need to revive and reinvent such critical awareness of what it has become.
Two Appreciate the reasons for sport's global appeal. Globalisation is anything but 'natural'; it is shaped by economic and technological forces and factors. But by culture and politics too. Dominic Malcolm's
Globalizing Cricket places the spread of this most imperial of sports firmly within the context of Englishness and empire to produce an absolutely fascinating read.
Three Explore the pre-history of current sportswriting. The 'new' sportswriting was effectively invented a little over twenty years ago by Nick Hornby's Fever Pitch sparking a revolution in publishing that lasts to today. But there's a heritage too of good writing that is worth discovering to inform and inspire. The Sports Classics series from Aurum Press includes The Boys of Summer by Roger Kahn, a book about Baseball widely regarded as the finest sports book ever written. Outside the comfort zone of the sports we are perhaps more used to reading about we can best appreciate the special emotional appeal that sport at its best possesses.
Four Provide some context to the massive appeal of the Premiership. A money-dominated top division where finishing fourth is everything, ticket prices some 10 times higher than in the vastly superior Bundesliga and clubs has become a status symbol plaything for the international idle rich. From behind closed doors the scrupulously anonymous Tales from the Secret Footballer provides an unrivalled insight into the reality of what used to be a sport. Does this mean football can't ever be special? Of course not, there are teams, players, managers who help to create goals, matches, trophy-wining campaigns that have everything a fan could wish for. And one of those who can achieve all of this is the self-appointed 'Special One', Jose Mourinho, whose career has been incisively analysed by Ciaran Kelly in his up-to-date account, The Rise of the Translator.
Five Living in the past is not such a bad thing. At Philosophy Football our maxim is Against Mod£rn Football. And it seems we are not alone. The Lost World Of Football is a hugely evocative pictorial memorial to the innocence of a game before it became a business. Each page filled with the iconic paraphernalia of a homespun fandom that shaped a generation's adolescence but allowed us the space to make our own dreams. And take a look too at the latest collection from football's finest photographer, Stuart Roy Clarke. Stuart describes his subject as 'the homes of football' and in Where The Heart Is he captures beautifully and with considerable visual imagination the people who live their lives in those 'homes'. Of course nostalgia for a past has a habit of glossing over the contradictions that constructed all our fond memories of yesteryear. A fun, but meaningful way of rediscovering their meanings is provided by Paul Simpson and Uli Hesse's splendid Who Invented the Stepover? A highly readable alternative history of a beautiful game turned ugly.
Six Celebrating sport as popular internationalism. The World Cup, no other single event comes close to representing in the sharpest manner possible sport's twin impulses. The most vicious forms of a petty-minded version of nationalism vs a shared global language of joy and despair. James Moor's Grobar may be the uproarious story of watching Belgrade's Partizan but strip away the specifics of Serbian football and it could be a tale of watching any club, anywhere. That's not to say the local doesn't matter, James Moor catches the conditions that shape Serbian football very well, but those commonalities matter too, its what makes sport such a powerful link between people of different cultures and countries. The Football Tourist by Stuart Fuller reveals in glorious detail the wonderful experience that enjoying football's international appeal can provide. Stuart does this by hunting down a game to watch and a trip to make, around Europe.  Made easy and cheapish thanks to the Internet and bargain basement air travel, it is an experience with a growing appeal for many fans.
Germany's Bundesliga is one of the most popular destinations for a footballing weekend to remember, and well-planned no more expensive, including flights and hotels, than an over-priced and over-hyped Premiership game either. Tempted? Uli Hesse's Tor! Is the essential guide to the history of the current powerhouse of European football, Germany. Now fully updated, the past and present of German football is told in fascinating detail. Or if you prefer a weekend visit to Barcelona with a game at the Nou Camp thrown in for good measure, then have a read of Messi by Guillem Balague. Most player biographies are embarrassingly unreadable; this one is most certainly not. The story of what many regard as the world's best, though my vote for that title goes to Cristiano Ronaldo, helps us to understand the making of a footballing great, and in the hands of such a gifted writer as Guillem Balague it is a tale that teaches us much about Argentina, Spanish football and the global game too.
Seven Wearing T-shirts is not enough. The inestimable Kick it Out Campaign have done more than most to highlight the enduring presence of racism in a football culture supposedly based on the philosophy 'sport for all'. A new collection edited by David Hassan Ethnicity and Race in Association Football provides an understanding of the complexities of discrimination, inequality and exclusion that frame racism in football way beyond the monkey chants and racist abuse we are perhaps more used to denouncing. With examples from across European, African and North American football it is a collection that also provides a rare global perspective on the subject. But however deep our understanding of, and opposition to, racism there is also a pressing need for a positive agenda towards social change through sport.  Fan Culture in European Football and the Influence of Left Wing Ideology is a quite amazing book for those committed to such a goal (sic). Editors David and Peter Kennedy have brought together stories from Bosnia, Germany, Spain, Italy and Scotland to reveal a rare trend in English football, of fan cultures shaped by Left ideals and organisation, and those ideals and organisation in turn shaped by this process as well. Read this extraordinary collection for a glimpse of the glorious possibilities.
Eight The Tour de France 2014 is well worth getting excited about. A global sporting event, that is free to watch. Which starts in Leeds via Harrogate, York and Sheffield. The roads the stars of this sport ride the likes of you and me can ride in their tracks too. Oh, and the chances of a Brit winning it are a darn sight better than England lifting the World Cup next year The Tour de France is of course a business like any other major sporting event but on the road, downhill or up mountains it is far closer to the people than most. Local yet global, sponsored but along a route so long never entirely in the grip of the sponsors. Watched on free-to-air terrestrial TV. Absolutely French in origin, culture and final destination, but truly European in the manner it is enjoyed. Last year's Team Sky performance on the Tour is captured with fantastic photography and a richly informative stage-by-stage diary in The Pain and the Glory. 2013 was the year of course of Team Sky 's second successive triumph in the Yellow Jersey. Author David Walsh made his reputation as a sportswriter painstakingly building the case to expose Lance Armstrong as a drug cheat. His new writing venture we must hope will never need an update to add those kinds of revelations to the text. Instead his Inside Team Sky uncovers the regime that has helped create the most successful British sport of modern times, cycling. From the Olympic Track to first the World Road Championships and then finally, and most recently the British Tour De France wins. It is the latter that David Walsh provides an insight into with a degree of honesty few other writers can come close to matching. A brilliant read.
Nine Cycling deserves its own version of long-form writing and has found it. My choice for The Sports Book of the New Year is edited by Ellis Bacon and Lionel Birnie, The Cycling Anthology. In recent years sports writing journals consisting of long-form journalism have emerged, including on football and on cricket The Nightwatchman. Now The Cycling Anthology provides the best of the lot. Writing that effortlessly mixes the grassroots with the elite, the local and the international, the historical with the cultural. Providing the space for writers to be both current and topical, but to write with the depth and the length cycling deserves. My one criticism? The maleness. To effectively represent a new and fresh way to write about cycling demands a challenge to the masculine hegemony sport too easily affords as somehow natural. On the track Britain's women cyclists are every bit as successful as the men, and given the opportunity on the road too. This deserves representing on the page.  Only three issues old, there's plenty of time to put that right. Independently published to date in 2014's year of Le Tour starting in Yorkshire the journal is set to be republished under the wing of the leading sports publisher Yellow Jersey Press affording it the backing to make the impact such good sports writing deserves to make and my tip  for the read of 2014.
Ten Sport at its sublime best is a symbol of human liberation. We do it, because we can. So where are my bike lights? It's dark and cold but not too wet and I have East Sussex's version of a mountain, Ditchling Beacon to ride up. Enjoy the sporting year.
No links in this review are to Amazon. If you can avoid making a purchase from the tax-dodgers, please do so.
Mark Perryman is the co-founder of the self-styled 'sporting outfitters of intellectual distinction' aka Philosophy Football