Author

Lily Barson

Date

30 April 2010

Type

Share button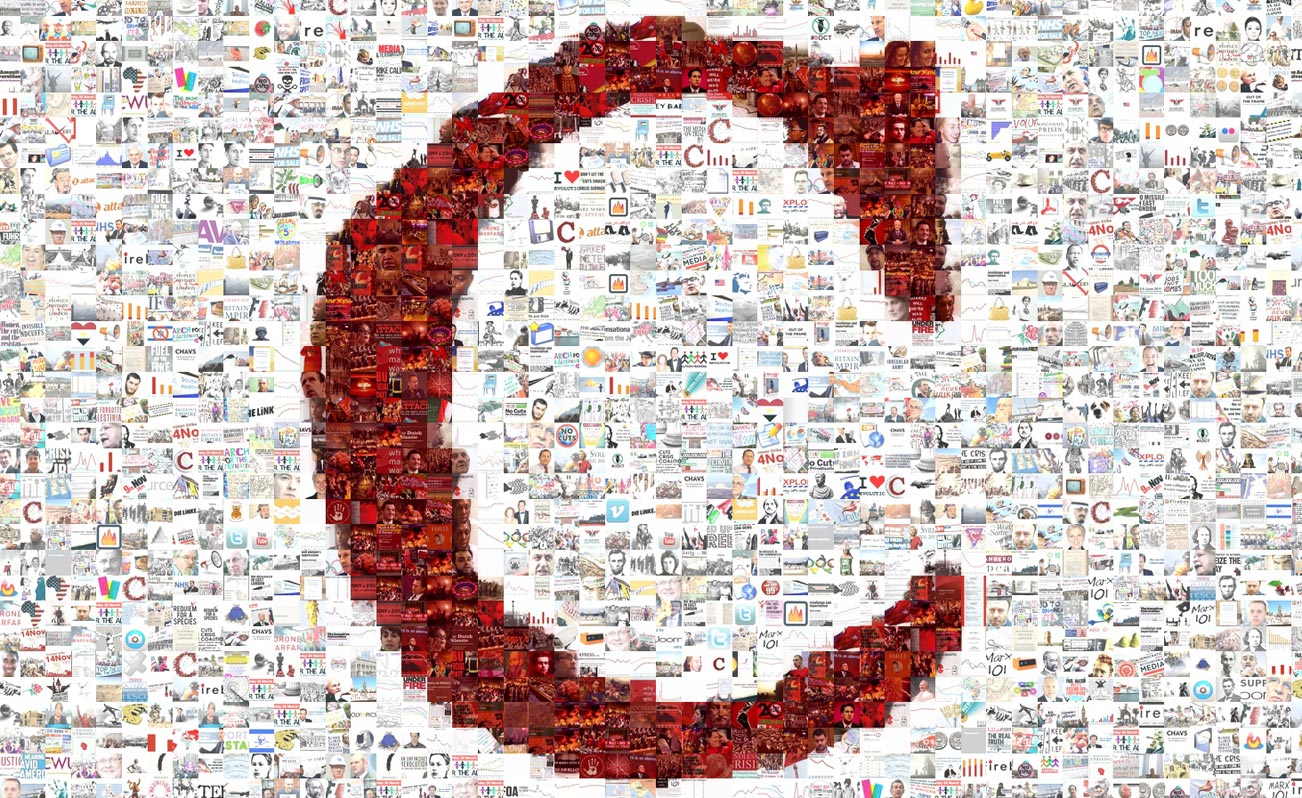 "Solidarity is not a matter of altruism. Solidarity comes from the recognition that, like it or not, our liberation is bound up with that of every other being on the planet
Aurora Levins Morales
In Calais there are around 400 migrants currently living in desperate conditions. They are people from Iraq, Eritrea, Sudan, Palestine; the largest group are from Afghanistan.
Many of these people are escaping dangerous situations in their own countries, and in the case of Iraq and Afghanistan wars generated by the UK Government. They, or their families, have often paid thousands of pounds to get this far, travelling under trucks, stowed away on boats or, as one man reported, 'locked in a meat fridge'.
Many of the migrants are under 18 and are travelling alone.
These people are in Calais because they want to come to the UK for a variety of reasons. These range from having family in the UK to wanting to make a better life for themselves (the so-called "economic migrants").
People get stuck in Calais because it is very difficult to cross the border. Militant border controls mean that not having a passport automatically makes you a criminal.
Despite the dire living conditions and the difficulty of getting to the UK, many are so determined to make the journey they have stayed in Calais for over 8 months.
The French government's attitude to migrants in Calais
The Immigration Ministry, created when President Nicolas Sarkozy took office in 2007, proudly makes public its yearly expulsion quota. In 2008 they expelled 29, 796 people – far beyond the original quota of 26,000.
In 2009 Eric Besson, the French Immigration Minister, decided he wanted to clear the whole area of Calais and put into action his 'solution' to the migrants. On 22 September he ordered 600 police to destroy the largest migrant camp, which was home to predominantly Afghan Pashtuns. Built into this camp were not only homes, but also a mosque, football pitches and living arrears. The French authorities violently cleared the area before coming in with bulldozers to demolish all the structures.
Since the demolition of this camp the police have adopted much harsher tactics in migrant living areas. With the advent of quotas to get rid of migrants, the winter has been a constant struggle against the police and the cold. Throughout the winter migrants have fought to find a safe place to sleep for a few days. After the police find them they have their shelter slashed and their blankets stolen.
Criminalising activists
Since the closure of the Red Cross-run Sangatte centre in 2002 no substantial improvements have been made to help the migrants. In fact it is against the law to help 'illegals' there, making work risky even for humanitarian aid workers.
There is a code governing the right to remain in France for any non- French citizen. It forbids anyone from facilitating or trying to facilitate "the entry, movement or irregular (illegal) stay of a foreigner in France." Doing so is punishable by up to five years in prison and a 30,000 Euro fine. How this is interpreted is uncertain.
One Calaisian citizen was fined for letting a migrant charge their phone in her house. No Borders activists have been charged: 3 people were arrested for having a migrant in their car in the town centre.
No Borders in Calais
No Borders has had a constant presence in Calais since the camp it organised in June last year. Activists from around the world came to Calais to show solidarity with the migrants there. From that a splinter group called Calais Migrant Solidarity was formed.
No Borders' work in Calais now is to try and make a response beyond humanitarian aid and to focus on more political solidarity actions. These include giving basic legal advice, finding squats and helping to resist police violence. However, much humanitarian work is also done, such as giving out blankets and basic medicines.
My Experience In Calais
The first time I went to Calais was in early February this year, to help set up The Hanger, a space rented from another solidarity group in Calais. It was to be 'a 'self-organising' space to provide practical support, solidarity and information sharing for migrants.'[3]
The space was also a symbol of resistance against the French state, which clamps down on any form of migrant support. Inside the Hanger there was a piano and many games, books and tea and coffee facilities.
There were also clothes, shoes, blankets and pamphlets on what to do when you get to Britain and information about anarchist politics.
On the Saturday we organised a party with a band. The police cornered off the whole street with barricades. But around 100 migrants and activists broke through these lines together and began the party inside.
The police threatened to arrest every migrant in Calais as a punishment for showing this resistance. This was, however, an empty threat. The next day the hanger was violently shut down but only activists were arrested.
This punishment of resistance is visible in many areas in Calais. There have been reports from migrants that the police target those with No Borders stickers or patches, or if they admit that they consider themselves part of the No Borders movement. This appears to be a deliberate attempt to undo a lot of the solidarity and trust that we have built up over the last few months.
How do we move the situation forward at home?
In 2004 Kofi Annan, the UN secretary-general, launched a scathing attack on "fortress Europe", warning that its "dehumanising" policies towards immigrants are leading many to their deaths. This warning has been ignored and the threat of terrorism has been used to bolster 'fortress Europe.'
Shadow Home Secretary Chris Grayling claimed, "If we had an immigration system that was managed properly, and a border police force that stopped people getting in illegally, then Britain would stop being the soft target that it has been in the last decade." More evidence of this can be found in the government conference called 'Policing the Borders'[4] which focused on the Calais border and increasing intelligence around that border to stop terrorists
llegally entering the country.
Despite successive governments claiming we need tighter border controls, this is not the answer. What is really needed is to address the root of the issue. According to a recent report published by UNHCR the largest number of refugees at the moment come from Afghanistan. Around 26,800 Afghans applied for asylum in 2009, up 45 per cent from 18,500 the previous year.
This certainly seems to be true from my experience in Calais. The spokeswoman for the UNHCR Melissa Fleming said: "The ongoing violence in Afghanistan is steadily driving Afghans from their homes," causing more of them to seek safety in Europe and elsewhere. We are in a horrible situation when we ostensibly wage war against terrorists in Afghanistan. But the victims of these actions are the innocent Afghan people who have suffered at the hands of the Taliban and now the British and US armed forces. Fleeing terrorism in their own country, Western governments turn them away at the first opportunity, dismissing them as the terrorists. In order to stop the flow of refugees from Afghanistan, troops from western countries need to leave Afghanistan.
We also need to change our ideas about immigration at home. There is a lot of racism in Britain. Labour, keen to look tough on immigration, has played into the hands of the BNP by putting two of the BNP's central demands in their election campaign: to deport all illegal immigrants and all non- British criminals.
We need to recognise that as long as we have global systemic problems such as poverty and exploitation, derived from capitalism, then people will be driven to seek work wherever it is. Migration is necessary for a capitalist economy. It stimulates growth by providing labour and raises tax revenue. And there is room in the UK. According to a recent report there are over 1 million empty homes here.
There is a common belief that if borders were opened then the UK would be overrun with migrants. However, it we trace migration historically it has always followed jobs.
With the recession in the UK there has been a drop in the numbers wanting to come here. As this is a key campaign issue for the election, tackling the myths around British borders is vital.
The future of solidarity work in Calais
No Borders will continue to work alongside those without papers. It seems in the months ahead we will be facing some major challenges in Calais: a new border security centre has recently opened in Calais and unprovoked attacks by the CRS (French riot police) on activists are being reported. This means the struggle will continue. There are plans for major mobilisations around the Paris No Borders demonstration on the 15th of May, (see end for details)
Migrant resistance is some of the most radical and brave resistance currently taking place worldwide. It is important that we use the privilege of movement around Europe to fight with and for those that don't have it. Solidarity work is vital because, as Morales says, all liberation is bound together and solidarity with migrants in Calais is an expression of the fight for all our liberation.
If you are interested in coming to Calais please contact
calaismigrantsolidarity.wordpress.com.
Or for more information about the day of action in Paris https://www.indymedia.org.uk/en/2010/04/448596.html